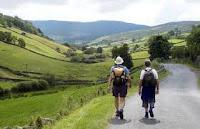 60% of America is Obese. America has higher rates of obese and overweight people; an unbelievable and alarming two thirds of the population.
Several studies have shown that nearly one third of the school going children are suffering from obesity or overweight problems.
Planning a Diet for Healthy Living
Dietary intake has a major role to play in all these factors; however the consumption of junk food & carbonated beverages is the biggest contributor.
Dr. Asa Andrew
(an expert on Health and Lifestyle) believes that a few simple diet changes with a gradual cut down in calorie intake will work wonders accompanied by a mild form of exercise like walking.
A balanced diet should meet the pre requisites of human nutrition like the presence of micro nutrients which are proteins, carbohydrates, and fats obtained from healthy foods. But what constitutes healthy foods?
Healthy food is a combination of cereals, pulses, vegetables, fruits, poultry, dairy products and sea food and strictly occasional consumption of red meat.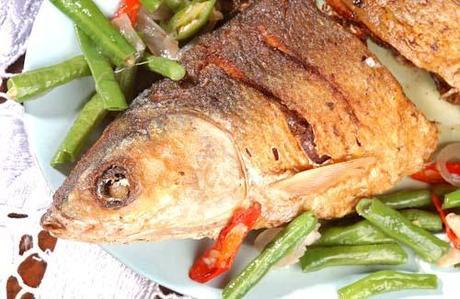 Sea Food, Veggies and Fruits
Dr. Asa Andrew believes that healthy food can keep many ailments and illnesses at bay and may in fact help to cure them. He believes a natural approach to health is far more beneficial than popping pills every time you are mildly sick.
He also says that many foods like yogurt may help to maintain a healthy colon. The lactobacteria promote the growth of healthy bacteria in the colon and help to reduce the risk of colon cancer.
Making a Walking Schedule for a Healthier Life
Why is walking considered a safer form of exercise ask many of his patients. He believes that walking causes the least of all injuries when compared to other strenuous forms of exercise.
Invest in a good pair of shoes and some comfortable clothing and you are on your way to better health. You must always consult a doctor when you start some form of exercise even if it is walking.
Many people have benefitted from walking with a marked reduction in anxiety and stress. Self esteem and confidence will also rise in you.
Walking should be preferably done in a place that has lots of greenery, quiet peace and fresh air. An initial walk of ten minutes every day for a week, followed by 15 minutes the next week, and so on, gradually increasing five minutes every week will see you walking for 30 minutes.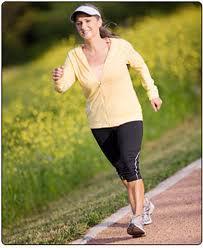 Walk Your Way to Happiness
With regular walking and the intake of nutritious food, one is sure to lose at least 1.10 pounds every month.
Blending Both Walking and Your Diet Together
He also believes that cutting down on caffeine and tea and switching to a habit of a cup of green tea daily will provide you with tremendous benefits. Green tea has been known to cut down cholesterol levels, reduce the risk of cancer, and prevent infection and arthritis.
A healthy mind is the result of a healthy body and one has many natural ways to make it work efficiently.
Your Thoughts?
What do you think of Dr.Andrews' suggestions? Would you agree with him? Is it easy to blend in walking and a diet together? Let me hear your thoughts.
Bookmark, Share and Print
Please share it if you think it would help others too.
Free E-Mail/RSS Subscription
Join 100+ Other Smart Readers and Get Free Updates to your Inbox!