So today I was doing my workout which was actually supposed to be X2 Recovery & Mobility from P90X but instead I opted  to do X-Stretch from P90x Classic. I hadn't done that workout in a while and I wanted to get some really good stretching in today. So after I finished that workout it got me thinking of the benefits of X- Stretch vs Recovery & Mobility. Which one ranks better? You'll probably be surprised with the outcome. Remember that this is based on my personal experience with both workouts and what works better for me!
X-Stretch Vs X2 Recovery & Mobility
so lets first explain what each workout is and focuses on. X-Stretch like its name is a stretching routine from P90X. This workout is usually done on your rest day. So depending on how you feel you can either Rest or do X-Stretch. Whenever I was doing my P90X rounds I always opted to do the later. It's 1 hour long focusing on all sorts of stretches from the top of your head to the bottom of your feet. Imagine it as a light yoga version with less yoga positions and more building flexibility.
X2 Recovery & Mobility from my experience tries to focus more on basic stretch techniques. However it really emphasizes the use of the 'Foam Roller' which is the new going thing with P90X2. Basically having a deep tissue massage whenever you need it by using the foam roller in a certain way.  X2 Recovery and Mobility is 1 hour as well, with 20 minutes of just foam rolling.  It goes through some static yoga positions, mobility exercises, foam rolling, mobility exercises(to see how your body is now after being rolled out), then some static stretching. Overall X2 Recovery and Mobility is a little more diverse and interactive than

X-Stretch

.
 X-Stretch or X2 Recovery & Mobility? Which is better?
Honestly, I think it comes down to personal preference and what you need more that day. When I first started doing X2 Recovery & Mobility I enjoyed it. However it started to get very stale…fast. I never really had that problem with X-Stretch even though 1 hour of slow stretching is boring. Compared to how I felt, based on my personal experience. I feel I'm getting more out of X-Stretch than X2 Recovery and Mobility. That might just be me because I'm so used to stretching versus mobility exercises.
In the end, the choice is yours. Both X-Stretch and X2 Recovery & Mobility are great workouts. I would recommend that if your very tight or need to be more flexiblity to work on X-Stretch for a while, then gradually transition into X2 Recovery & mobility. If you have the option of doing both each week then you should! You can never have too much stretching in my book.
Keep Calm & Carry On!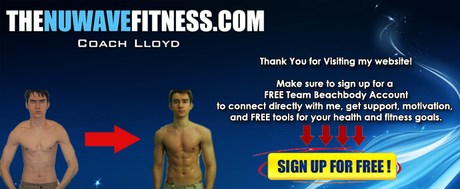 X-Stretch VS X2 Recovery & Mobility