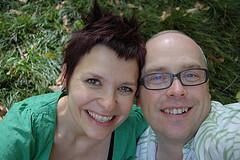 They say marriages are made in heaven. Personally, I think anything heavenly should last for a long time. Unfortunately, cracks appear in the relationship and they become potential relationship breakers! You defnitely don't want that to happen and I guess you would do anything within your limits to save your marriage. Lets find out how you can do that!
Firstly, you should remember that marriages are made of love, trust and sexual interests too! Of course, there are other factors too like, freedom, friendship and honesty too matter but love for your spouse is the pinnacle of every marriage. So expressing love can prolong your marriage.
Research says that small and generous moments of love rather than large irregular ones are much better for a better marriage. There will always be a few moments everyday where you can express your love, which is much more pleasing than sudden and surprising moments. Something like giving your spouse coffee at the bed or helping them with their work can be very effective.
Experts say that it makes them feel that they can bank upon their partner and make them feel more comfortable around you. After all, what we need is to be comfortable with our spouse. An added advantage to this, it is cost-effective unlike those large ones where you usually spend tons of money. Added to that, you can keep yourselves happy everyday unlike surprises where you are happy only for a day or a week maybe and it dies down pretty quickly too. In some cases, it may also make them feel like they are being avoided it was just a one-off occasion.
However experts say that large and surprising ones are effective in the long run. Say you gift your spouse a ring on their birthday, it would definitely be a memory to cherish forever and hence effective in the long run.
I'd say follow both and keep yourselves happy. After all there is nothing you would lose on those small but lovely moments. Be happy, Ciao! and yeah, let me hear your opinions too!