Feb 2, 2012 by Tatianna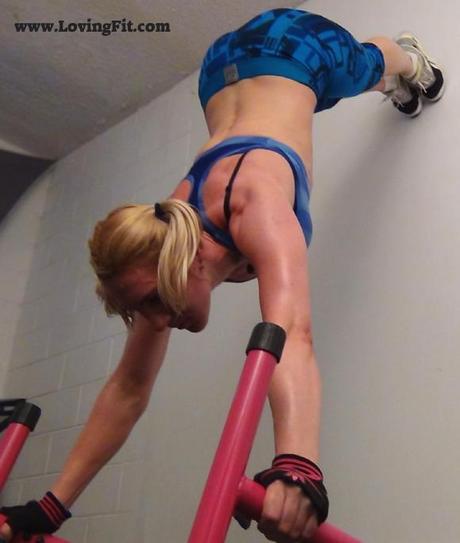 Hi everyone,
Today's workout routine was focused on the upper body and cardio and it was a follow up to yesterday's " Hard Body Skater Workout ". I did this routine in a circuit manner to not overload my nervous system, because tomorrow I have a great HIIT resistance workout coming up

. It's not very healthy to do high intensity interval training two days in a row.
After completing this routine I also did 3 sets of regular plank holds 1 minute each. It is actually a great idea to do planks before and after each workout if you want to develop a better definition in your abs.
In today's routine I was using a chair, my timer and half of my pink toy Lebert.
Make sure you do a good warm-up before beginning to exercise.
For workout recap & beginners variation fast forward the video.
Workout Explanation
Set your timer as a stopwatch. This workout consists of 6 exercises, but 1 of the exercises are 2 different types of skipping, in which I did't take any breaks. I completed the following circuit 3 times.
Bear Push-Up & Vertical Leap Combo – 12 reps
Dips – 12 reps
Mountain Climbers Against The Wall – 50 reps
Turn Jump – 20 reps ( try to go through the full 20 reps without taking a break )
Elevated Dive Bombers – 10 reps
Skipping – 100 scissors, 100 regular skips – 200 total
My time for this workout was 24 minutes and 36 seconds, try to beat me but never sacrifice a proper form.
Share your scores!
PS – Add me on Facebook because that's where I post updates.