Jun 5, 2019 by Tatianna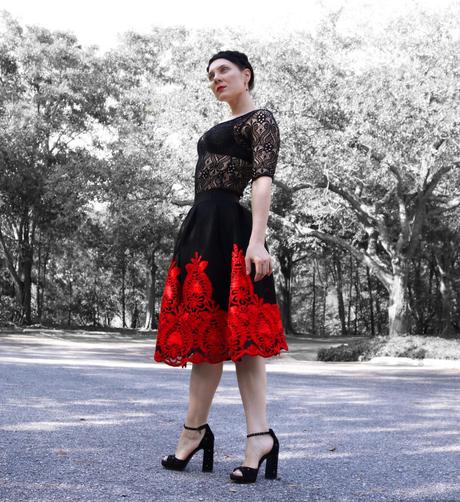 I think it's such a fun things to do to buy a new dress for a special event, but it can also be difficult finding just the right one. I personally think that the key to finding that perfect dress is to know your body type and what in your opinion makes you stand own, something that highlight your favorite features and camouflages your least favorite features. I also believe we should wear things we ourself personally like no matter what the trend is or what is currently in style. Trendy does not always mean it looks good, so explore your own style and personal taste at all times.
Here are some dress types to look for and what their strong points are:
Apron Dresses
Apron dresses are so named because they resemble kitchen aprons. They are always sleeveless and often backless as well. Therefore, they are great when you want to display your back and shoulders. Apron dress lengths also vary. By selecting a certain length, you can achieve a specific look. For example, a longer apron dress is best for more formal occasions like weddings. Choose a shorter apron dress for informal occasions like going to dinner with friends. I think this type of dresses will look great on someone who is tall and has a very slender figure without a lot of curves.
Cape Dresses
A cape dress is exactly as it sounds. It is a dress with a cape. The cape can be integrated into the dress, giving it some extra flair and style. It can also be a detached accessory. Cape dresses come in many styles and silhouettes. The tight fit cape dresses will look great on someone with a slender waist but with curves everywhere else. You can choose any length of cape dress you want also. Formal cape dresses are traditionally longer. They can even be floor length.
Midi Dresses
These are one of my personal favorites, I believe they look very elegant. Midi dresses are not so much a style of dress as a specific length. Their hemlines are between the ankle and knee. Midi dresses are available in any style you like. You can select from form-fitting midi dresses, which can highlight your curves, or loose fitting midi dresses designed for comfort. A midi dress can suit you, regardless of your height. However, unless you are naturally tall, you may need to add some height to your look by wearing some heels.
Drop Waist Dresses
If you an apple shape figure, but very slender legs, drop waist dresses would be a perfect fit. Drop waist dresses have hip level waistlines. They often feature skirts that flare out a bit and have ruffles or pleats. For that reason, they can be reminiscent of dresses that were popular in the 1920s, but drop waist dresses are equally popular today. They can also make your torso look longer than it is, giving the appearance of extra height.
Fringe Dresses
I got to say, this style is definitely something you will never see me wearing LOL but some women absolutely love this style. Fringe dresses feature eye-catching fringe. It can cover the entire dress or accent the waist or hemline. In any case, a fringe dress is a clear attention grabber. It is best worn at special events such as dances or semi-formal parties. Fringe dresses attract enough attention on their own without too many accessories or a lot of makeup. That makes them ideal to wear when you do not want to spend a lot of time preparing to go out. I personally think this style only looks great on someone who is very tall and very slender, because fringe can add volume to your figure.
Strapless Dresses
Strapless dresses are primarily held in place by tight bodices or internal corsets. They are sleeveless and strapless. You should choose them when you want to show off your arms and shoulders. Short strapless dresses are ideal party wear. You can also wear them out on the town for drinks or dinner with friends. Longer strapless dresses or gowns can be quite formal, especially when they have extra features, such as lace.
Trapeze Dresses
Trapeze dresses are also known as tent dresses. That is because they drape over your body in a tent-like way. Their waistlines are non-existent. Instead, they fan out in a loose, triangular shape. Trapeze dresses come in many styles, including sleeved and sleeveless. They are among the most comfortable dresses you can buy because they are not tight or form-fitting. I personally think they are made for comfort wear only and they are also some of the most informal dresses you can buy, so they are best suited for casual day-to-day wear. and will fit any body type.
Take time to try on every style dress there is and pick based on what fits your own body best, what accentuates your best features and downplays your least favorite features. Find your own style and always try to create trends not follow them.