This new series I am working on is called P90X reviews. I'll be going over every workout and showcasing majority of what you can expect in each P90X exercise routine. While P90X isn't the newest program out right now from beachbody it's still probably one of the best. First off let me give you a little backdrop about myself for those who don't know who I am. My name is Lloyd and I'm an independent team beachbody coach among many other things

. I started P90 X in September 2009 after overcoming a videogame addiction. Ever since then I've been putting my time into working out and eating healthy. I've done over five rounds of P90X ( each round is 90 days) . I've done two rounds of P90X+  and am currently doing a round of P90X2(the sequel to P90X).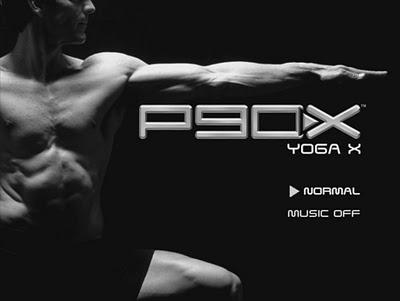 P90X Reviews: Yoga X
Today's P90X reviews post isn't going to be comparing yoga X to X2 Yoga(P90x2) or anything like that. This blog post for today is going to focus solely on yoga X from P90 X classic.
P90X Reviews: Yoga X
one of the first things you notice when doing yoga X is that it has a very different tempo compared to the other P90X workout's. When I first started doing P90X I really look forward to doing the yoga X days.
Advantages : One of the reasons is because it doesn't require any additional weights you only need your body and the yoga mat.
I'm not going to lie to you this yoga workout is probably one of the most intense you'll ever do. This workout is an hour and 35 min. long and it only gets easier when you've got about 15 min. left. It ranges from doing basic yoga positions to more advanced moves also incorporates balance positions as well as abdominal exercises towards the end of the workout.
Disadvantages: The toughest thing you'll probably have been doing yoga X is staying committed to this very long workout once a week for 90 days. Eventually you'll know when the hard parts are coming up you'll know all the dialog of the cast and it will start to feel repetitive. At least that's how it was for me, one of the ways you can combat this is by being determined to push play every day and never miss a workout.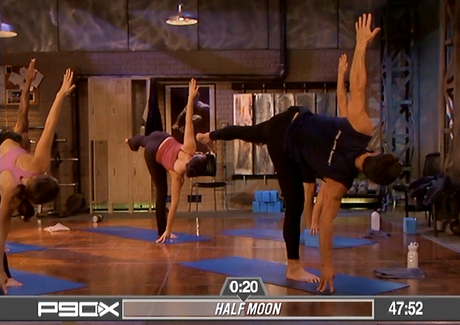 P90X Reviews: Yoga X
Even though yoga X is long and boring sometimes, it's probably one of the most beneficial workouts in the entire P90 X program. Your developing core strength,flexibility, balance and even building abdominals. All without requiring any weights. If you want one of the most well-rounded at-home yoga workouts then you probably shouldn't look any further than Yoga X! I hope you enjoyed these P90X Reviews and look forward to more coming in the future!
P90X Reviews
P90X Reviews- If your needing to purchase P90X then check out this link. It has all the equipment you need to get started! Even includes the P90X Results & Recovery drink!