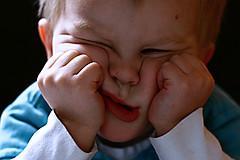 Oh gosh, it's been getting to me lately. You know what, I've been unable to follow my own tips and suggestions, it's been that severe. Nothing unusual happened though, it's just that all the Stress was getting piled up inside of me.
You know what the consequence was? I was so stressed that I deleted my blog for a short time, I hated everything in this world at that point and so my blog bore the brunt. I was ashamed.
Many of my Twitter and Facebook friends, apart from my personal friends, told me that I had taken a very bad and wrong step.
They told me that my blog was a very valuable source of good information and confirmed that it had been helpful to them in several ways.
They also told me that I had to keep going with my blog and that my Stress was a temporary setback. Even I knew this within myself and when I took some time off and rethought the situation, I knew that I did a very grave mistake. I had to get it back and I did!
I sort of personify my blog, you know it is very close and dear to me and I'm slightly embarrassed that I never wanted to blog anymore.
Likewise, similar things happen to everyone including you. When you let Stress get the better of you, you do obnoxious things and may behave rashly, just like I did.
My advice is - nip it in the bud. Don't let anything, your work, tasks or even stress pile up on you. It can get pretty bad!
Here are some very useful reads to help you beat stress - In the healthiest possible ways!


How to Practise Pranayama to Prevent and Cope with Stress 
Complete Stress Management Plan (Recommended)
10 Most Healthy Stress Relievers 
8 Tips For Effective Stress Management 
The Best Recommended Foods for Stress Relief
I hope the above mentioned articles can be of great help to you. So would you want to let me know more on how you're coping with stress? Talk to me in the comments section below.
Who's Managing This?

Hi, I'm Aditya Samitinjay. I started this blog to help people not repeat the same mistakes that I've done. My writings are mostly based on Mental Health, Lifestyle, Self Improvement and Healthy Living. You can read the entire thing in the about page. You can also follow me here:
Facebook | Twitter |
Google+
|
Pinterest
| Stumbleupon |
Linkedin

Get Free Updates From My Blog