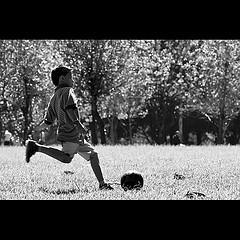 Alright, I just wanted make a quick post here. I've been very busy lately and haven't been able to share as much as I wanted to with you guys. So here I am just to let you know how things are with me right now and how awesome my life has become.
Yeah, seriously - I've started loving myself! No, I'm not narcissistic, I really love myself. So why don't you get those bag of nachos and let me tell you my story!
You may not be knowing this but I've been through a MASSIVE depression lately. After months and months of battling long and hard, I finally got past it and things have been better ever since!
When I was going through depression, I was trying to be alone all the time, hated company, bunked college for months together and sometimes did not even talk for days.
However, one day I stumbled upon
something really awesome
, that came a long way in helping me tackle depression.
Once it set the drift, I grabbed it with both my hands and never looked back, simply because I realized that there was no point sulking on the past, now is the time to focus on and that I imprinted in my mind.
As the depression passed, I found out that I had several passions within me but they had been dormant, thanks to my depression.
I started learning the guitar, playing soccer, I also started writing more as well. I slowly dropped the sociophobic habit as well and started mingling with my friends and peers.
So, what more can I ask for? ( I'd love a pair of sneakers!)
Life is back on track, I'm already chasing my dream to become a Doc, added to that I found two new passions, playing the guitar ( I just love, love, love music!) and soccer!
Life is back on track and I'm loving every moment of it!
Have you faced any similar situations in your life?
If you have, maybe you'd wanna share them here, I'd love to know how you've tackled them. Are you facing one such, right now? Why not share it here maybe I can help, plus there are some really experienced readers here to help you out!
Who's Managing This?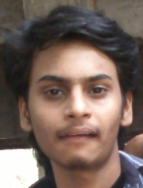 Hi, I'm Aditya Samitinjay. I started this blog to help people not repeat the same mistakes that I've done. My writings are mostly based on Mental Health, Lifestyle, Self Improvement and Healthy Living. You can read the entire thing in the about page. You can also follow me here:
Facebook | Twitter | Google+ |
Pinterest
| Stumbleupon |
Linkedin

Get Free Updates From My Blog