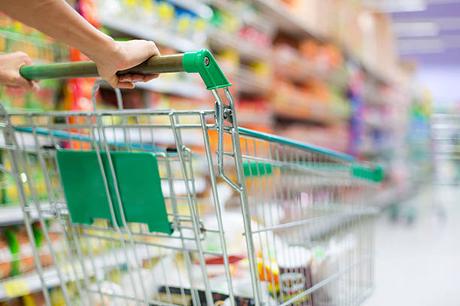 We are about to take our oldest back to school again tomorrow. He is 21 and living in an off campus apartment. He has 1 room mate – they each have their own bedroom, and share a furnished living room and a full kitchen!
A few weeks ago my son mentioned he didn't get a meal card to get meals at various cafeterias on campus. (What?) He was just going to make his own food! I'm not nervous about him cooking – as the son of a food blogger he knows his way around a kitchen and is a great cook. My worry is about him getting busy with school and studying and not having food to eat. This past week I was thinking about what to get him to stock his pantry with things to get him started.
Here are some of my ideas:
Peanut butter – always good to eat out of the jar or on toast or frozen waffles
Big bag of rice – he can make a few servings and have it on hand to make a quick stir fry
Stir fry sauce – good with the cooked rice – add frozen veggies
Frozen waffles – super quick to toast on the go
Tortillas – can be stored in the freezer – make quesadillas
Chicken bouillon cubes – cheaper than chicken broth – add fresh or frozen veggies, pasta, water, can of tomato sauce and you have a quick soup
Mashed potatoes in a box – just add milk and water – can cook in microwave
Pasta – super inexpensive!
Canned diced tomatoes – add some spices and you have a great pasta sauce
Wheat bread/bagels – can store in freezer so they stay fresher
Bananas – a bunch of bananas is under a dollar and they are super filling
Granola- also easy to eat on the go, or add milk
Quick cooking oats – can be made with water
Jarred salsa – for chips and salsa
Eggs – super quick to make and you can add salsa and wrap in tortilla
Bag of baking potatoes – wash and cook, wrap in foil and bake at 425 for 1 hour.
Frozen fruit and frozen juice in a can – to a Magic Bullet add frozen fruit, a few tablespoons of frozen juice and water to make a quick smoothie
Microwave Popcorn
Frozen chicken tenders
Basic spices:
salt
pepper
hot sauce
Italian seasoning
Chili powder
Cumin
Pam Cooking Spray
Basic cookware:
Baby nonstick skillet
Medium sized pot with lid
colander to rinse fresh fruit and drain pasta
Wooden spoon
Spatula
Other:
Tupperware to store leftovers
Gallon, quart and sandwich sized bags
Did you live in an apartment when you were in college – I'm curious what foods you made – or did you eat out a lot? That's one thing I'm hoping my son can stay away from because that can get expensive real quick!
It's such an exciting time!! I'm super proud of him and I love being able to help him get set up in his new apartment.