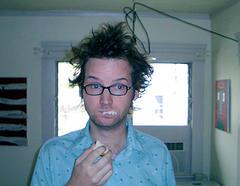 You shouldn't be misled by the claims that carbohydrates are the foundations of a weight gain hell. Recent low-carb and even no-carb diets have painted carbohydrates with an unhealthy image, stating that they are the cause of weight gain. This is far from the truth - carbohydrates are an amazing source of fuel for not only the body, but the mind. They help to retain normal organ function and facilitate a healthy digestive system, allowing you to lead a
healthy lifestyle
without the hunger pains.
By choosing the best types of carbohydrates you can deliver a healthy amount of minerals, vitamins, fiber and phytonutrients (that promote detoxification and thus weight loss) efficiently into your body. And by simply picking carbohydrates that are also low in fat you can maintain a regular blood sugar level and help retain your energy throughout the day.
So what are the best ways to get your carb fix?
Dry Cereal
A great snack to keep on hand throughout the day as small amounts can be filling and tasty. Look out for high sugar cereals and think about mixing in dried fruit or yoghurt into the mix to sweeten it up.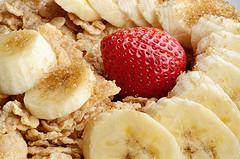 Bagels
Bagels may seem like one of the most off putting carb-laden snacks, but by selecting whole grain bagels with fruit spreads you can create a health balanced snack or lunch time meal for extra carbohydrates throughout the day.
Fresh Fruits
Fruits are often overlooked for their carbohydrate properties. An amazing source of fibre, apples, orange, bananas, grapes, strawberries and peaches offer variety and a nice energy boost throughout the day.
Banana Bread
This is the ultimate potassium laden carb snack, whether homemade or store bought. Banana bread is also a great way to remain mellow throughout the day as the potassium in bananas can ease irritability and anxiety and maintain your blood sugar levels.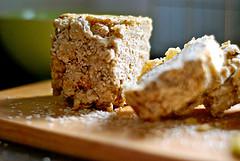 Crackers
Find whole wheat, sesame or bran crackers that are low in fat to replace some of your other unhealthy snacks. Unlike chocolate or sweet treats, crackers can be combined with most things to create a balanced and filling snack.
Popped Popcorn
The healthy alternative to crisps, popcorn is a snack that embraces variety! Consider mixing it with chill, salt, onion, garlic or even small amounts of chocolate.
Rice Cakes
These snacks have been snapped up by weight watchers everywhere for their ability to satiate hunger without mass amounts of calories. Look out for many varieties such as cinnamon, caramel or chocolate.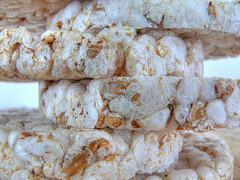 Muffins
As with bagels, these snacks are regarded as being unhealthy. However, they can be incorporated into a health and balanced diet as a filling snack. Look out for bran versions and those that aren't pumped full of sugar.
Sweet Potatoes
These are an amazing snack that taste great hot or cold and can bring a lot of versatility to your daily meal routine. Simply sprinkle over some brown sugar to add some sweetness.
Do you agree?
Would you agree that there is a good side to carbs too? Some carbs help in weight loss too? If any, are there any more such foods? Lets discuss!
Bookmark, Share and Print
Please share it if you think it would help others too.
Free E-Mail/RSS Subscription
Join 100+ Other Smart Readers and Get Free Updates to your Inbox!