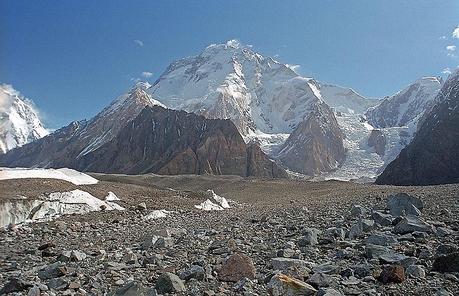 Just a brief update from the Karakoram today as we head into what could be a busy weekend on Broad Peak. As we learned earlier in the week, a weather window is now expected to open in the next few days, which could grant access to the Polish squad that has been so patiently waiting a crack at the summit. After more than a week and half in Base Camp, the team is now chomping at the bit to go back  up the mountain, which they should do either today or tomorrow.
There haven't been updates posted yet on the team's progress but we do know that they were expecting to be back on the move soon. The forecast now says that the weather window could extend from March 4 - 6, which is a little longer than initially thought. It could be that with the window widening slightly, the men have elected to hold off one extra day before starting the climb. But considering how long they've been stuck in BC, my guess is that they're on the move if they can be.
If they do start to climb up today, and the window opens as expected, it should put at least some of the climbers in position to make a summit bid on Monday. Whether or not that happens remains to be seen, and for now all we can do is wait for more specifics directly from the team itself.
Good luck to everyone on the team. Climb safe and may the winds blow in your favor.