Way back in May of 2019, we told you that Tanzania was exploring the possibility of building a cable car that would run to the summit of Mount Kilimanjaro. At the time, the idea seemed somewhat far fetched, although there were people involved in the project that were serious about making such an engineering feat happen.
In December of last year, things started to get more serious, however, when the Tanzania government officially approved construction. At the time, they were still looking for partners to assist with funding and planning, which was a major challenge amidst the global pandemic. But fast forward yet another year, and it now looks like this project could very well become a reality with the installation of the Kilimanjaro cable car set to begin very soon.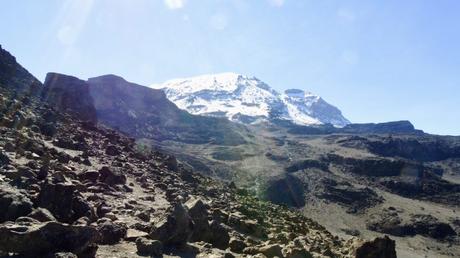 Photo Credit: Kraig Becker
Rebuilding Tourism
As one of the top adventure travel destinations in Africa-if not the entire world-Tanzania has seen its economy suffer during the COVID pandemic. Prior to the spread of the virus, upwards of 50,000 people flocked to the country each year just to climb Kilimanjaro-the highest peak in Africa. Tens of thousands more visited to take in the Great Migration and go on safari on the Serengeti. But the coronavirus has all-but brought that industry to a halt and recovery has been slow.
In 2019, tourism contributed 10.7% to Tanzania's Gross Domestic Product, but in 2020 that number fell to just 5.3%. This year, things haven't improved all that dramatically and as in other parts of the world, recovery has been slow in coming. Naturally, this has led to government officially looking for ways to jump start that economy. The Kilimanjaro cable car is now seen as a way to do just that.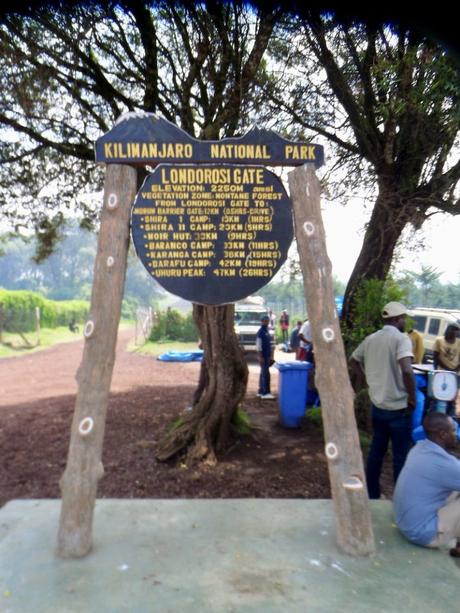 Photo Credit: Kraig Becker
Construction to Begin Soon
While the news of a potential cable car on Africa's highest peak made headlines two years ago, there hasn't been much news to report since. But last week, Tanzania's Deputy Minister for Natural Resources and Tourism, Mary Masanja, announced that the project is on track and that construction is set to commence soon.
Minister Masanja didn't have many more details to share beyond that, but promised that updates were coming in the near future. If the original plan remains in place however, the cable car route would follow the Kili's Machame Route, which is the busiest and most popular trekking trail on the mountain. About half of all Kilimanjaro climbers take that route to the top.
The goal isn't to build a cable car that goes all the way to the summit, but instead takes climbers from the base of the peak to roughly 3700 meters (12,139 ft). That would still leave 2195 meters (7201 ft) to go in order to reach the 5895 meter (19,341-foot) summit. That's still a fairly significant climb.
According to ExWeb, if those numbers remain true, this tram would be the third highest cable car in the world, behind the Merida gondola in Venezuela (4765m/15,633 ft) and the cable car to the Aiguille du Midi in Chamonix (3842m/12,604 ft). That would put it in good company to say the least.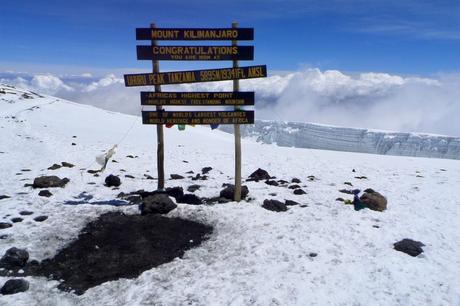 Photo Credit: Kraig Becker
Safety Concerns
Minister Masanja indicated that building the cable car would allow trekkers who wouldn't normally be able to hike the full route up Kili the chance to still reach the summit. While that seems like a noble cause in spirit, it does raise some important safety questions however. For instance, will the installation of the gondola lead to more people on the already somewhat-crowded Machame Route? How will that impact the environment there?
Going beyond those simple questions, is it a good idea to take climbers who wouldn't normally be able to complete the climb all the way up to 3700 meters to begin their ascent? Those early stages of a Kili trek are crucial to acclimatization and cutting out that initial part of the hike could be detrimental to climbers. Even those who are fit and in good health could struggle if they find themselves at that altitude, but not properly acclimated to the thinner air before proceeding even higher. Presumably, guide services would still need to give them a day or two to adjust before actually heading up towards the summit.
Those questions aside, it is easy to understand why Tanzania is pursuing this ambitious endeavor. One study indicates that by adding the cable car, there could be a 50% increase in tourism on Kilimanjaro. Some of those will likely just take a day trip up the mountain in the gondola, but others will probably attempt to carve a few days off a traditional Kili climb by starting at a higher altitude. The wisdom of such an approach remains to be seen.
Altering the Landscape
Beyond those safety concerns, adding the cable car will also dramatically change the landscape of the mountain, as least along the Machame Route. As someone who has been to Tanzania multiple times and on Kilimanjaro twice, the thought of seeing a gondola going up and down its slopes seems hard to fathom. Then again, I generally dissuade anyone from climbing Machame due to the crowds anyway. Perhaps this would shuffle some traffic to other trails up Kili.
Even if construction does begin soon, it will still take months to build the tram. By the time it opens, hopefully Tanzania's tourism will be starting to bounce back and this will be just another attraction there. It should be interesting to watch it develop in the months to come.
What are your thoughts on a Kilimanjaro cable car? Does it make your want to climb the mountain any more or less? Would it be an incentive for you to take the tram up the slopes? Are you in favor of such a project? Let us know in the comments.