We were over at Scott's parents for dinner one night and I was searching their wine rack for a bottle to pair with some venison, baked potatoes, corn and salad (they are from Minnesota and that is how most Minnesotans eat) and I came across a Garnacha from Spain.
This was a darn good red, it paired perfectly with the venison and it was spicy, bold but had really noticeable berry flavors. Just look at that beautiful deep red: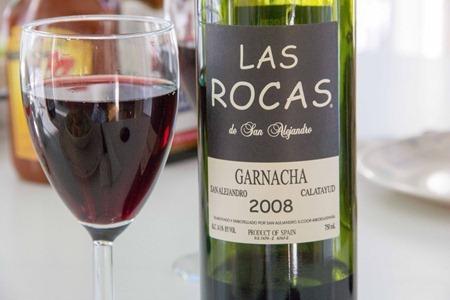 It really does help that we have light until almost 7pm now! Makes taking pictures so much easier. It also helps that they have an amazing kitchen that has so much natural light instead of the space I am cooking in until we close on our house.
This retails for about $12 a bottle but I have seen it as low as $9. At $9 this wine is an amazing deal! If you are heading to a dinner where you know meat will be served I highly recommend the Las Rocas Garnacha (either 2008 or 2009).