Enjoy your time in this beautiful city with the help of this guide on what to do and eat in Charlotte, NC.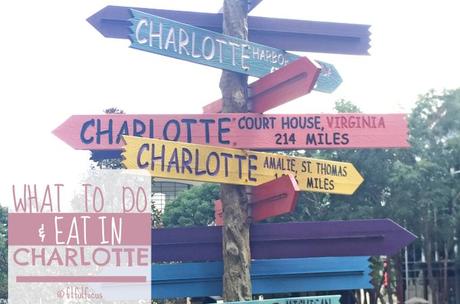 A few weeks ago, I spent a long weekend exploring and running through Charlotte, NC. It was my first time visiting the city, and I enjoyed every minute. My friend Jess and I ate, drank, ran and lived like Charlotte locals as best we could in the short time we were there. Now I'm back and ready to share my traveling tips and tricks with all of you.

WHERE TO STAY
We stayed at an Airbnb in the South End, and I couldn't recommend that area more. There are a ton of cool bars, restaurants, shops and art galleries nearby. We were right across from the Lynx Light Rail station, so it only took five minutes to get uptown.
WHAT TO DO & SEE
As I mentioned, there are a ton of awesome local shops in the South End that are worth exploring. The coolest part about the South End is the Rail Trail, a 4.5 mile trail along the Lynx Light Rail Blue Line. We spent a lot of time walking up and down this trail. There are a bunch of cool spots along the way!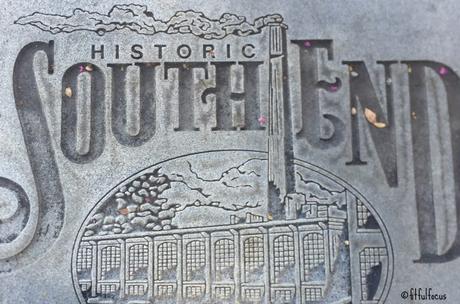 After our race, we spent a little time in Freedom Park. There was a cool art festival going on, and while that isn't there all year long, it is a cool park to check out or go for a run/bike ride in.
We also spent a little bit of time uptown. I wasn't TOO impressed with that area. It felt too corporate to me. We were there during the day on Saturday, and the streets were pretty dead. I did enjoy 7th Street Market (an indoor market filled with local food and shops). There are a few museums uptown, as well. We weren't in the museumy mood, so we didn't go, but friends recommended the Mint Museum, the NASCAR Hall of Fame and Discovery Place.
Charlotte is also home to some pretty cool breweries, so if you have time for a brewery tour, do it! We enjoyed flights at Sycamore Brewing and tried a few local beers at Pop The Top Craft Beer Shop.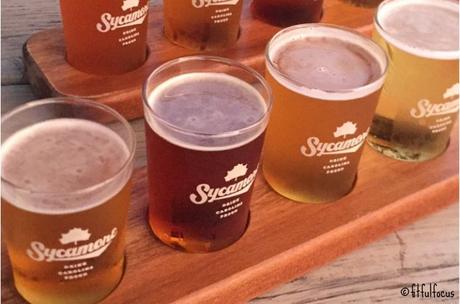 WHERE TO EAT
We stumbled upon some pretty cool eateries. Here's my list of favorites:
Not Just Coffee - for delicious coffee and lattes (a few locations throughout Charlotte)
PICTURE
Atherton Market - This farmer's market is open on Saturdays and is adjacent to the Not Just Coffee we stopped at. It's small but awesome and filled with local vendors.
Owen's Bagel & Deli - Fun local join with an upbeat, artsy vibe. They have gluten free options!


Clean Juice Bar - Smoothies. Acai bowls. Need I say more?
Tupelo Honey - More or less farm to table with a southern flare. Totally delicious. We went for dinner and loved it, and I've heard rave reviews for brunch, as well.
Golden Cow Creamery - Ice cream spot with some interesting flavors (did someone say, "Dunkaroos?!" and vegan options.
And of course the beer joints I mentioned: Sycamore Brewing and Pop The Top Craft Beer Shop.
Charlotte is a great place to spend a long weekend. If you're thinking of going, I hope you'll find this guide helpful!
And of course, don't leave without joining the Fit & Fashionable Friday Link Up!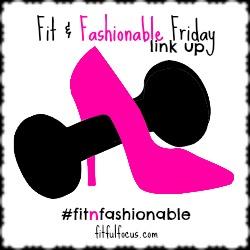 Let's Chat:
Have you ever been to Charlotte? Where to you recommend people check out?