Sticking to resolutions can be a challenge, but Babble Boxx and I are here with simple tips to help you achieve your goals this year, whatever they may be.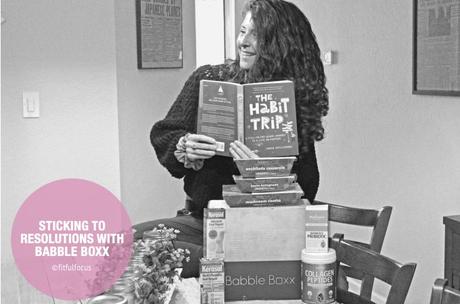 This post is sponsored by Babble Boxx.
Every January, we look forward to a new year. We use the turn of the calendar page as a starting point to reset and refocus on new goals. That is particularly relevant after a tough year, which 2020 undoubtedly was. We all have high hopes that 2021 will be better, and it all starts with how we want to better ourselves and our lives.
Whether you set a goal of eating better, treating yourself better, working on your physical well-being, or generally want to pick up a new hobby or habit, I've partnered with Babble Boxx to bring you some great products and tips for sticking to those resolutions.
If your resolution is to eat healthier
After holidays filled with feasts and treats, a new year is a great time to either get back to or begin healthier eating habits. If you already know how to cook, this can be as simple as buying more fruits, veggies, healthy fats, and lean proteins to put together delicious meals. However, oftentimes trying to eat healthier means learning how to cook differently. That can be overwhelming, to say the least.
Veestro is a meal delivery service that makes sticking to resolutions more manageable. They offer fully prepared, 100% plant-based meals that are made fresh and shipped frozen to reduce waste. While I know not everyone is vegan, eating a plant-based diet is a great way to kick start healthy eating, try new flavors, and learn just how delicious plants can be!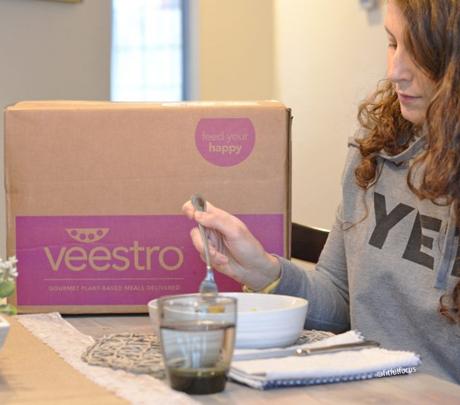 You can select your meals and get them shipped straight to your door anywhere in the contiguous US. Just heat, and enjoy the healthy goodness.
Use code to get 25% OFF any order (valid until 3/31/2021).
If your resolution is more self-care
Self-care is more important than ever before, but it doesn't always mean spending hours getting a massage or soaking in a fancy bath-bomb-infused tub. Self-care can be a bunch of little things throughout the day. For me, that means giving my skin a little love.
As a runner, my feet are... not the smoothest things in the world. They're calloused, they're dry and cracked, and they could definitely use a little TLC. I recently started using Kerasal Intensive Foot Repair. It is clinically proven to help loosen hard, dry skin, as well as exfoliate, hydrate, and moisturize the bottom of my footsies. I saw visible results after just 1 day of use!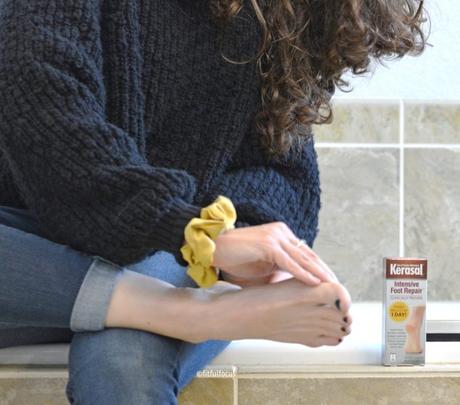 I just slathered it on, covered my feet with socks, and saw and felt such a difference the next day. The best part? It took all of 2 minutes. I felt so much better about giving my feet a quick little at-home pedicure.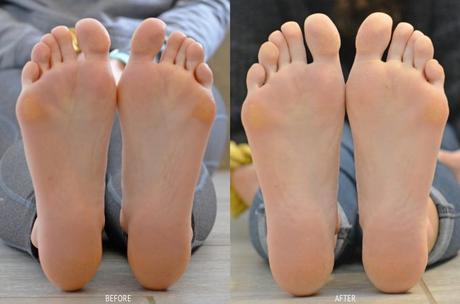 Self-care can be anything from taking 5 minutes to yourself, taking time to enjoy a cup of coffee, giving yourself a manicure (Kerasal also has a great Multi-Purpose Nail Repair product), going for a walk outdoors - anything that makes you feel good and refreshed!
If your resolution is to amp up your physical well-being
One of the most common resolutions is to start exercising more. While this is an AWESOME goal, physical well-being goes well beyond physical exertion. Supplementing exercise with the right tools to help your body perform better and recover faster is equally as important. That's why I'm a fan of Physician's Choice Collagen Peptides Powder.
Collagen is basically the glue of the human body. It's in our skin, our muscles, our joints, and our hair, but it's not easily absorbed by the body. Physician's Choice Collagen Peptides contain DigeSED, which are clinically proven digestive enzymes that help ensure your body can readily absorb collagen.
This powder is specially formulated for women. It's also odorless and tasteless and easily mixes into any liquid.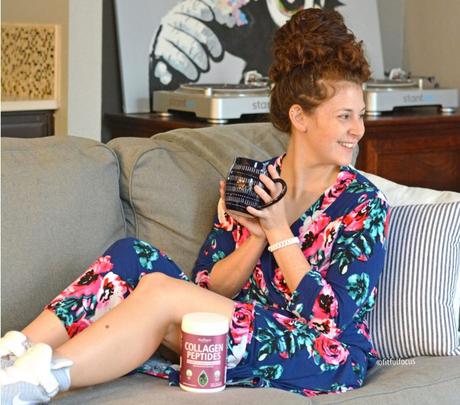 I like adding to it my morning coffee because I feel like it gives me a little extra morning boost. It essentially transforms my cup-o-joe into a cellulite and wrinkle-reducing concoction with 14 essential amino acids that support and promote vitality while also supporting my hair, skin, nail, and joint health.
Physician's Choice also has a great Women's Probiotic and is currently offering 25% OFF sitewide by using the code NEWYEAR25 (valid through 2/28/21).
If your resolution is to create new habits
The start of the new year usually comes with a gung-ho attitude. We go all-in on our goals. Go big or go home, right?
Unfortunately, the impulse to go big usually results in our resolutions fizzling out rather quickly. Rather than jumping in with drastic changes, sticking to resolutions usually works best when done in small steps.
The Habit Trip: A Fill-in-the-Blank Journey to a Life on Purpose is a supportive new book that helps you take micro-steps for major results. It's an interactive, choose-your-own style engagement book that's part journal, part quiz, part practical reference that makes habit-changing feasible.
It's written by Sarah H. Coomer, a Mayo Clinic Certified Wellness Coach, Certified Personal Trainer, and Prenatal Fitness Specialist. I just started making my way through it, but so far I'm finding it reassuring, motivating, and quite joyful.
Sticking to Resolutions: a Summary
Overall, when it comes to sticking to resolutions, the key is baby steps. Do small things every day that help you achieve your goal, and find products and brands that can help support you in your efforts!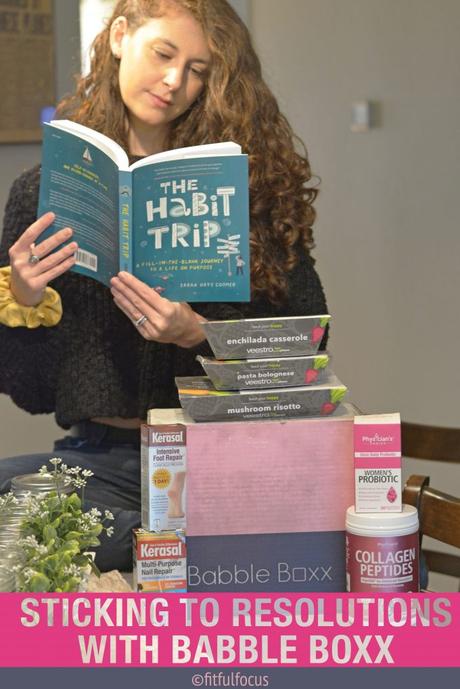 Let's Chat:
What are your resolutions?