Happy Thursday! Except I'm lucky enough to have a four day weekend, so it's really my Friday! Woohoo!! What better way to kick off a long weekend than by introducing you to an awesomely fit female?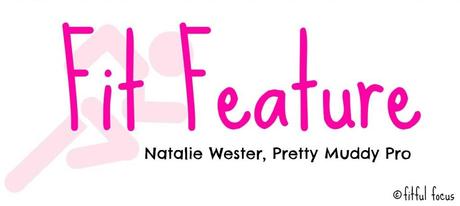 Natalie was one of the winners of the Pretty Muddy Giveaway a few weeks back and just completed the Dallas race! I wanted to check in to see how it went, but before we start, here's a little background on this Pretty Muddy superstar:  
Natalie is a high school student from Texas. Yup- high school! I never dreamed of running a race like this in high school, so yea… she rocks!. Wait, it gets better. She has a huge passion for fitness, cooking, and holistic health and blogs about it over on Clean Eating Teen. I love that she leads such a healthy lifestyle at such a young age and is inspiring others to do the same! Now let's hear about that race. Take it away, superstar!
How did you get started running?
I actually am not a big fan of running! I was the one in PE class that would hide in the restroom to avoid running back in elementary school. As I got older, I became interested in getting into shape. I focus more on powerlifting and HIIT with bodyweight, but I have been able to build up my running stamina since primary school days! I've done two 5ks so far and have loved them. An Iron Man is on my bucket list.  
Was the Pretty Muddy Dallas Race your first fun run? Was it your first mud run?
It was actually my second run! The first run I ever did was fall of 2013. It was the day of homecoming actually! Pretty Muddy WAS my first mud run though. I loved it! I just wish I had gotton muddier. Hehe.  
Did you go it alone or get Pretty Muddy with friends?
I ran the race alone, but my sister and mother were there to support me before and after the race. Well, I suppose this isn't ENTIRELY true. I made quick friends with a small group of girls right before the race, and they gladly let me stay with them through the course.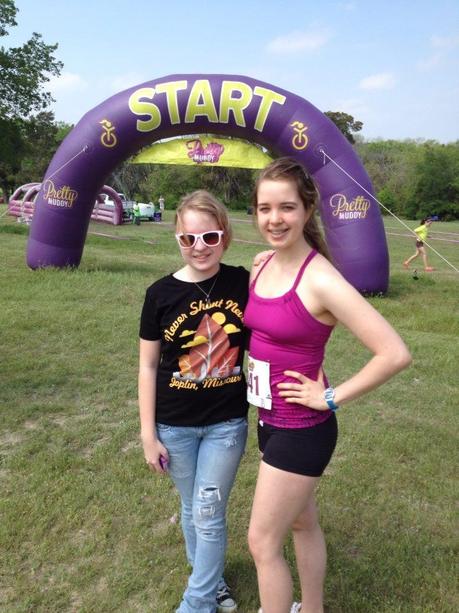 What was your overall experience with Pretty Muddy?
I really loved the environment. Everyone was so supportive and friendly, and the weather was nice out too! The only thing I wish is that they had warm water to wash off with!! Lol. But it really wasn't a big issue compared to how great the whole run was.  
What was the toughest obstacle?
None were too tricky, but the Over and Out was hard because it was slippery! I made sure to be trooper though, and did all the obstacles. After all, its not every day I get to do a mud run!  
What was the most fun obstacle?
I'm not sure if this really counts, but my favorite was actually when the race began and we ran through a tunnel and they threw colored powder on us!! It was an exciting way to start off the event.  
What was the MUDDIEST obstacle?
The very last obstacle, we had to climb under some ropes in a PIT OF MUD!! Ahh!! I was pretty covered after that.  
On a scale of 1-10, how muddy were you by the end of the race (1 being pristine and 10 being like a pig in a pigsty)?
I definitely wasn't looking like a pig, but I wasn't clean either!! I would say I was a 6.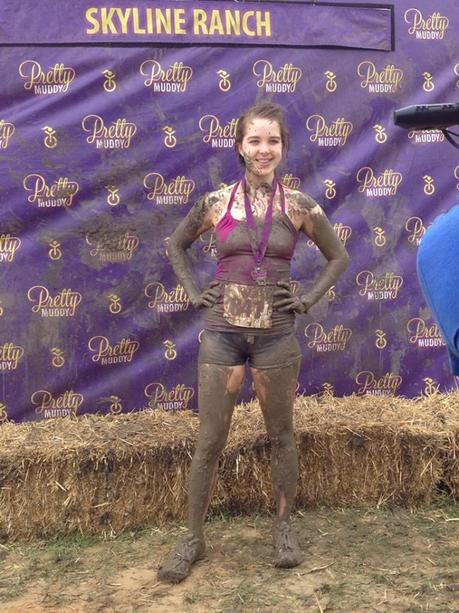 Did you attend the post-race party? What'd you think?
After I finished my run, the race had ended so I didn't get to see much of the after party.  
Would you do another Pretty Muddy Race?
For sure. This was such a fun event and a really great experience for a first mud run. I hope I will be able to participate again next year… this time with friends!  
Any advice for someone looking to do their first mud run?

Bring a change of clothes (including undies!!) You will likely be very dirty after your race. Other than that, be sure to give it your all (don't be scared to get dirty!) and have FUN!!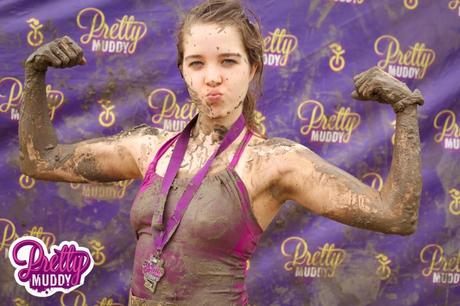 Don't forget to check out Natalie's awesome blog and head over here to learn more about Pretty Muddy!    AND there's still plenty of time to enter the Apera Bags GIVEAWAY! Head on over here for details or enter below!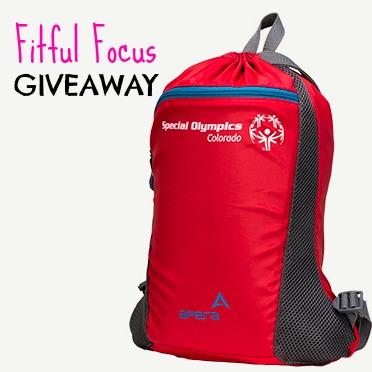 a Rafflecopter giveaway