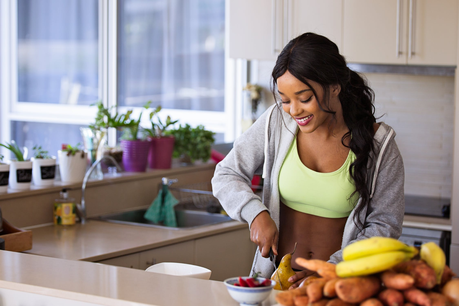 Image Credit: Pexels CC0 Licence 

We are all on a constant search for the best lifestyle. Perhaps you are the kind of person who likes to jump on every superfood or fad diet trend, or maybe you have thrown yourself into a new fitness regime every January and then given up by June in favor of something else. It might be that you simply read all the articles on health and wellbeing but never quite get around to trying anything new. 

The thing is, that even when you do set out on a brand new healthy lifestyle, how do you know that it's working?

Do Your Research
Start by researching the change you want to make. You might start by reading blogs like healthandfitnessvitality.com to get some inspiration and see what other people have tried. You might also like to read magazines or ask around to see what your friends are doing. 

The key thing to remember when you do your research is to look for a reason to doubt what you are reading. So, if you are reading a blog about a particular diet, look for a reason that the person might benefit from showing you that information. If they are making money through recommendations, the source probably isn't that reliable. On the other hand, reading sources like WebMD, NCBI or any academic research site will be more likely to be impartial and give a more critical understanding. 

Start Tracking Your Data
If you want to measure a change, you first need to monitor your current condition. Keeping a diary of your current habits and data is the best way to do this. So, if you are concerned about how your diet affects your energy, you might track what you are eating and give yourself a mark out of 10 for your energy levels a few times per day. Various apps might be able to help here but a basic diary will probably be a cheaper option. 

Only when you know your baseline can you begin to see where the changes might be. 

Begin Tracking and Analyzing Changes
Once you know what your baseline is, you can start making small changes. It's important that you only make one change at a time if you want to test the results clearly. While you could completely change your lifestyle all in one go, you are more likely to struggle with your changes and give up. Small steps are usually most effective. 

There are all kinds of tiny changes that can have a big impact on the way you feel. Sticking with food for a moment, you might be surprised that plating your vegetables before your carbs can make portion control easier. Similarly, easing your bedtime back by 5 minutes a day could help you get the sleep you need and help you fall asleep faster.

Analyzing the differences between results on your baseline days and your change days will show you categorically whether an intervention has worked. If it has, carry on; if it hasn't stop putting in so much effort and try something else! 

This post was a collaboration.

Thank you for reading!