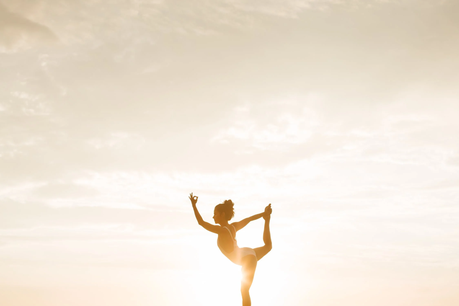 Yoga has been a staple of western exercise and wellbeing for over 5,000 years; starting in India before migrating across the world. Now, yoga is synonymous with workshops, wellness, and disconnecting from the always-on world. The trouble is that, for countless individuals, downward dog often becomes more like "downward don't."
Like meditation, we would all love to get around to a yoga practice that sticks, securing a foundation for our fitness and mental wellbeing that few other pursuits can touch. Only when we sit on our yoga mats to get started, we find that even the best intentions in the world don't create a habit that sticks. So, we put that yoga mat in a closet and forget about it, convinced that yoga 'isn't for us.'
The reality is, however, that yoga's wide and long-lasting impact worldwide is a testament to the fact that, actually, it's accessible to all. So, if you're failing to get your practice off the mat, something's standing in your way. Here, we're going to look at a few of the most common blocks and what you can do to remove them for a yoga practice you love at last. 
Failing to address aches and pains
Yoga stretches can work wonders for joint pain, bad backs, and even neck issues. But, before you can enjoy those benefits, you need to ensure that you can safely manage the poses you're attempting. A trained yoga teacher can help here but, if existing aches prevent you from embarking on yoga at all, then seek help from someone like a chiropractor who can loosen those kinks enough for you to get started pain-free. Used alongside this treatment, yoga can drastically enhance recovery and guarantee that you fall in love at long last. 
Practicing intermittently
Intermittent practice is bad news with any form of exercise, but with yoga, especially, getting your mat out once every month is never going to lead to results. After all, yoga rests primarily on key focuses like balance and flexibility. These are things you build over time, and even sessions of just ten minutes each day are a crucial part of that. Fail to turn your attention to this often, and you'll be knocking on that yoga door without ever feeling the benefits. 
Skipping the 'spiritual stuff'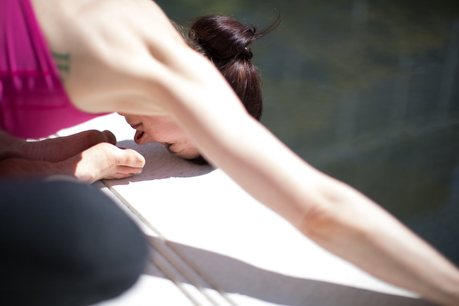 Yoga began as the preserve of priests and monks, and it includes what a lot of people consider to be 'spiritual stuff.' 'Om' practices and the incorporation of meditation can certainly feel far from the gym, but never underestimate their importance. After all, yoga is as much about your mind as your body, and these practices help us to achieve some of yoga's best benefits, such as the ability to combat stress or feel at one with our bodies. Take these out of the equation, and all you're doing is throwing shapes on a mat. Add a little reflective time to the end of your practice, and you're suddenly on the path to an inner transformation that stands to make you healthier than regular running ever could. 

Thank you for reading!