So who's up for story time? Well gather 'round my fit & focused friends as I tell you this tale.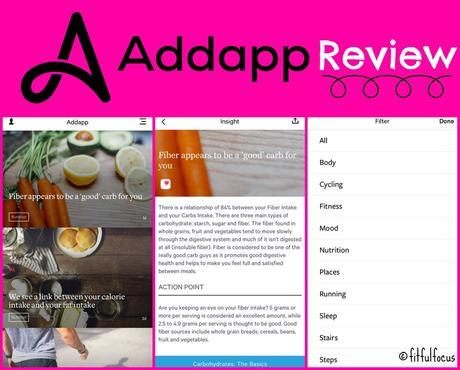 Once upon a time, a girl was commuting to work. She popped on the train and noticed a man with the new Apple Watch. "Oooo aaaahhh shiny thing!" she thought. A moment later, a hand reached out to hold on to the subway rail in front of her. On that wrist rested a pretty blue Fitbit. Just as I was admiring said Fitbit, I heard a small vibration. The girl next to me looked down at the Jawbone that nonchalantly sat amidst some dainty bracelets and popped up from her seat. I guess it was time to stand up and stretch out those legs.
Everywhere I turned, I noticed another health and fitness tracking device. Are we becoming obsessed? I myself have my Garmin 610 to track my miles, an Under Armour heart rate monitor for HIIT workouts, I track my nutrition with MyFitnessPal and watch my steps accumulate with Apple Health.
We're tracking our food, our movement, our sleep. I think it's a sign that we are becoming a more health conscious society, which is awesome, but what does all that information mean? So I'm getting 30g of fiber. Is that a good thing? Is my diet affecting my sleep? Does my sleep affect my workouts?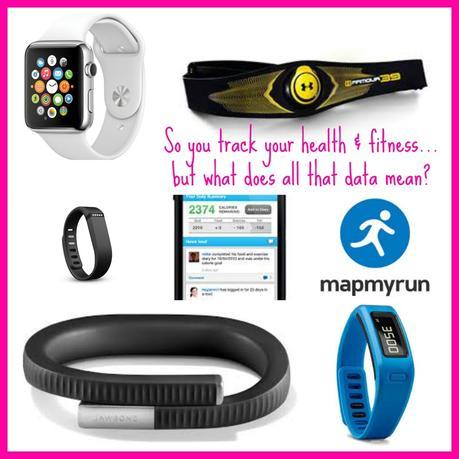 That's where Addapp comes in.
Addapp is an iOS app that combines all the info from your favorite tracking devices and apps to give you personalized, actionable health and wellness insights – so you can finally put all that information to good use!
Addapp gives users context to the data generated by wearable devices and provides a simpler way to make sense of all the information.
Beyond giving you insights based on how all your data correlates (i.e. how your sleep affects your running), the app also monitors behavioral changes. So say most days, you walk 10,000 steps and suddenly you're only logging 3,000 steps (I'm looking at you running injury that wasn't) – well Addapp will notice that change and help you get back on track. For instance, it will help you set reminders to take walk breaks and may even recommend other apps to help you get up and get moving.
I was pretty excited to give Addapp a go. It was pretty easy to set up. I synced it up with Apple Health (which meant I automatically synced up with MyFitnessPal and Nike+) and within 24 hours, I was getting insights.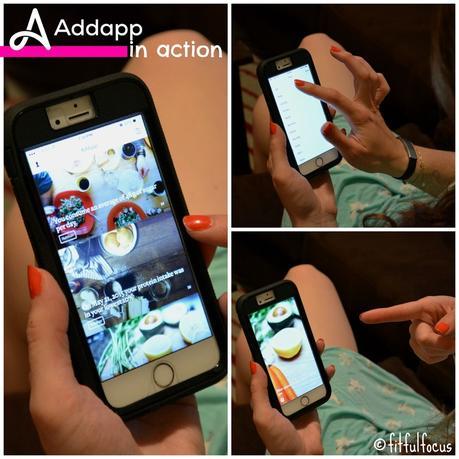 Some cool things I learned:
In the past 20 days, I've climbed an average of 14 floors per day, which is higher than the average Addapp user. Go me!
On May 22nd, I ate more calories that 91% of other days. (Oh hi, Memorial Day Weekend) Addapp told me that whatever the reason for my higher calorie intake, I should just try to ensure all my calories contain as many nutrients as possible (you got it, dude). It then shared an article with me about eating fewer empty calories. Pretty cool.
Fiber appears to be a "good" carb for me. There's a relationship of 84% of my fiber intake coming from carbs. Hello oatmeal, fruits, and veggies! Did you know 5 grams of fiber or more per meal is considered excellent? Woot woot.
Overall thoughts on the Addapp:
The app is nicely designed and easy to use.
I like that you can filter by specific insight (fitness, mood, nutrition, running and more) or just see all of them in one place.
I like that each insight comes with some sort of follow up action (set a reminder, check out an article, download an app, etc).
I think I could have learned more if I had more apps or wearables to link up to Addapp and wish it were compatible with Garmin Connect. Here's a list of everything it is compatible with: Apple Health (which also syncs with MyFitnessPal, Human, Endomondo, Nike+ Running, Runmeter and Wahoo Fitness), Bodymedia, FatSecret, Fitbit, Foursquare, Jawbone, Magellan GPS, MapMyRun, Misfit, Moodpanda, Moves, Runkeeper, Strava, Uber, Under Armour, Withings, iHealth
I wish I still had my Jawbone to see how sleep relates to everything (I gave it to my mom).
There were some days I thought the insights were pretty obvious, but that may be because I'm already pretty health conscious or because I had limited apps synced up in which to get insights from.
If you have a bunch of wearables or tracking apps, I say give Addapp a go! You may be surprised by how everything relates. You can snag the app for FREE from the Apple Store.
---
Heard of @Addappio? It gives you personalized insights based off info from your tracking devices!…
Click To Tweet
---
Let's Chat:
What (if anything) do you use to track your health and fitness?
Do you have any idea how all that data relates to each other?
Are you going to download Addapp?

This post is sponsored by FitFluential on behalf of AddApp.