Hello! Notice anything different? I've been doing some revamping to my site design and would like to welcome you all to the new Fitful Focus!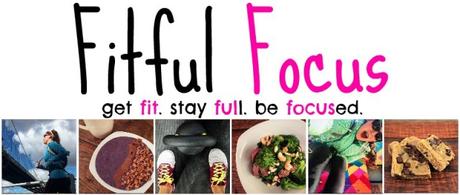 There are a lot of little design elements that are new and improved, but the main thing I wanted to do was create a more intuitive recipe archive for you all. Now, instead of being taken to a page that just lists all the recipes, you can view a whole recipe gallery complete with pretty pictures and search for the recipe you'd like!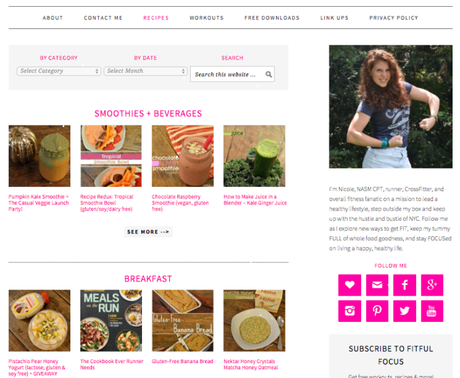 I've cross referenced through different categories, so hopefully it will be much easier to find whatever it is you're looking for. 
I've also created a better gallery for all of the Fitful Focus workouts. Previously, you'd click on a workout and it would take you to an image. You'd then have to click the image again to get to the workout. Not the best system. It's much simpler now, though I am still working on getting all the workouts organized more like the recipe page (where you can select a workout by category).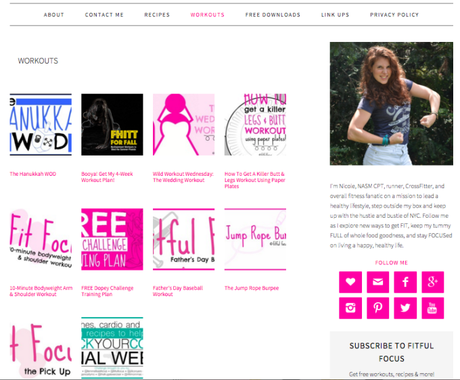 Sharing is also much easier. Buttons will now appear on the side of every post and every image will be shareable via Pinterest, Facebook and Twitter.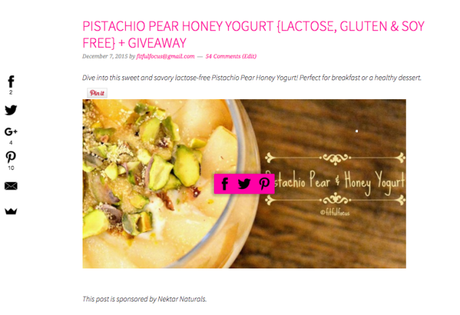 I'm going to keep experimenting in the coming days and weeks to make this blog even better, easier to read and more intuitive. I'd love your thoughts and comments on what you think of the changes and anything you'd like to see! 
---
Come check out the new & improved Fitful Focus site! The recipe page is AMAZE!
Click To Tweet
---
So Let's Chat!
What do you think of the new design?
Anything you'd like to see moving forward?
Anything you don't like or anything you miss from the old design?