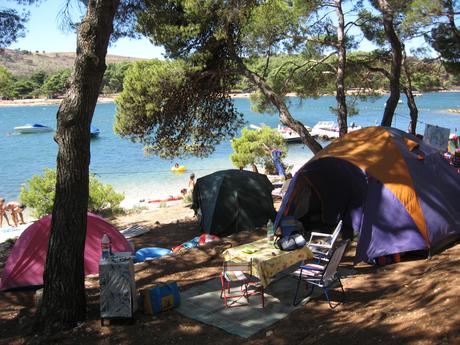 Even planning an evening meal for the family is hard work sometimes, so planning a family holiday can be quite stressful indeed. There are so many things to think about: making sure that the destination is safe and gets good reviews for cleanliness and service; trying to choose a favourable climate; making sure that there is a good range of food and activities for children; and of course, ensuring there are enough relaxing and and entertaining options for the grown ups too. To get the best holiday solution for the whole family, read our guide to the best family holiday ideas continent by continent, to help make sure this summer's trip is one to remember.

Europe – Camping in France
For the best family camping holiday, head to the Midi-Pyrénées, which is known for being one of France's sunniest regions. The region has a multitude of outdoor activities for families to make the most of everything there is to offer, from hiking and riding, to rafting and cycling on an active family holiday. Cycling en famille is a great option now that the towpath which stretches along the Canal de Garonne between Toulouse and Castets-en-Dorthe also doubles up as a cycle route. For an exciting end to the day, book a family stay in one of the yurts at Les Hauts d'Albas near Cahors in Lot. There is space in the yurts for up to six people, plus mod cons available inside – fridge-freezer, dishwasher, microwave, Nespresso coffee machine – and swimming pools, bike rental and restaurants on site.
North America – California Road Tripping
Hiring a car and driving through California for a few weeks will be a non stop entertaining holiday. Start in San Francisco, where the kids will enjoy the shops and rides on Pier 37, and a boat trip out into the bay. There is plenty of kid-friendly food to choose including pancakes, fish and chips and ice cream aplenty. Hire a car and drive along the coast, staying in very reasonably priced guest houses and motels along the way with easy access to beaches like Big Sur, Venice Beach and La Jolla for crystal clear snorkelling, good strolls and shell collecting. Guest house lajollainn.com will keep the kids happy with freshly baked cookies and lemondade after a busy day of exploring. Of course, no Cali family holiday is complete without visits to Disneyland and Universal Studios, which both offer hours of fun for young and old alike!
South America – Beautiful Belize
At first, Latin America might seem to involve too much hard work for a family holiday, but forget all of the news stories about drug cartels and the travel stories about trekking, and start thinking about Belize. The whole country is very small (about the size of Wales) which means you can absorb it in a short time, and as a former British colony, it is also English speaking, which makes the whole holiday much more hassle free. As for the landscape, you will find a beautiful and tropical backdrop of palm trees, turquoise seas and soft sand beaches. Children will also be entertained by the vibrant mix of cultures and colours which blend Creole, British colonial, ancient Mayan, Mennonite and Spanish cultures. Spend the family holiday exploring the abundance of nature in mountains, rainforest areas and of course, the wonderful snorkelling opportunities off Belize's barrier reef – the second largest reef in the world.
Asia – Resort Fun in Phuket
Phuket is well developed, and also the perfect size for family exploration. The island has a very safe feel and reputably friendly, relaxed people. Stay at one of the fully equipped resorts like Centara Karon Resort, and enjoy deluxe family studio rooms which are the ideal spaces for to two adults and three children. There is also plenty of resort entertainment with three pools, separate children's pools, waterfalls and water slides, and snacks and juices around the clock. There is plenty to do off the resort too – with Karon Beach just a three minute walk away as well as boat trips to other islands where it's possible to fish, snorkel, and explore tropical forests. The Centara resort also offers a babysitting service, so if parents want to take the night off and enjoy dinner date, that is a possibility too.
Africa – Family Safari
The kids will go absolutely wild for the opportunity to spend a holiday out in the bush on a real African adventure. There is so much to do see and do on a safari; from watching and photographing the daytime landscape of the national parks, seeing the sparkly African skies at night time, and of course viewing the animal kingdom first hand. Just imagine seeing wild gorillas, herds of elephants, and even lions on the hunt. To really get your fingers dirty, consider booking the Best of Botswana family expedition with www.onthegotours.com, which offer packages suitable for parents travelling with children and teens aged seven to 17 (and discounts for under 12s). The tours are action packed and include a total of with nine days of travelling and adventure with boat trips, waterfalls and searching for the Big Five, as well as plenty of activities tailored specifically for children like hand-feeding giraffes, putting up tents and helping with bush cooking.
Australasia – Film Set Scenery in NZ
If you live in an urban environment, then a family holiday to fresh, idyllic New Zealand is just what the doctor ordered. Children will be awestruck by the landscape, bursting with everything from mountains and glaciers to lakes and beaches. The scenery changes so often too; it is perfect for keeping the little ones on their feet. No family trip to New Zealand is complete without a detour to Middle Earth to see the famous sets of The Lord of the Rings and The Hobbit films. Taking a tour of some of the film locations is the perfect way to see some of New Zealand's natural highlights including the volcanic region of Mt. Ruapehu, the hills and greenery of Matamata and the city and surrounding areas of Wellington which all feature in Peter Jackson's award winning films. Rent a campervan on arrival at any of the main cities for that extra flexibility to be able to stop and start the journey whenever the scenery takes the families' fancy! Campervans can sleep up to six people in the allocated campervan berths, and gives great opportunities for campfires and BBQ dinners too!
Be Sociable, Share!