Businesses are not the only ones disrupted as a result of the COVID-19 pandemic. It also wreaks havoc on your most important assets - your staff, and their mental health. In this short video by Pacific Prime, we will go through several practical tips on protecting employees' mental health during a pandemic. Find out how you can help them stay motivated, happy, and productive.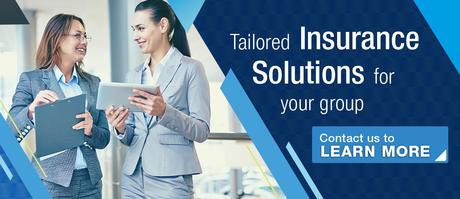 COVID-19: Protecting employees' mental health
Without further ado, check out our short video below on protecting the mental health of your workers during these turbulent times. As we are dedicated to simplifying the world of insurance, we have a resource page brimming with educational videos like this one, as well as easy-to-read infographics.
Tips on protecting your employee's mental health
Before we dive in, let's get a sense of what your workers are going through . Most of them are likely burdened by financial worries amidst an economic downturn. On top of that, there is the constant fear of themselves and their loved ones contracting COVID-19. Meanwhile, loneliness sinks its claws into their psyche in an era of social distancing.
These are just several examples of what your employees are currently dealing with mental health-wise. So, what can you do to help? For a more indepth view, see our accompanying article to this video.
1. Recognize mental health symptoms
To extend a helping hand, we first need to recognize the symptoms. Your employee might be suffering from anxiety or depression if you see a decline in job performance, or a change in behavior. It's easy to underestimate the feeling of loneliness and isolation, however it can lead to serious mental illnesses.
2. Catch up with employees regularly
Be available and approachable, so your employees can feel comfortable chatting with you. Many are overwhelmed and stressed daily by the news about the escalating pandemic. By simply being someone your employees deem as approachable, it'll open up a communication channel between you and your staff. In turn, this will foster a tighter bond, and a feeling of belonging in the workplace. Also, it gives them a sense that your company is here to support their needs. Note that a catch-up session should not be purely about work. In fact, what happens outside of work has just as great of an impact on an employee's mental health.
Oftentimes, talking about our mental health issues can be difficult as they are very sensitive topics. Here are some tips on what to do when your employee discloses a mental health issue so you can treat the matter with the utmost care when it happens.
3. Offer employee benefits plans to address employee concerns
Aside from behavioural changes, you can also offer employee benefits plans. A customized employee benefits (EB) plan tailored to your workers' needs is integral to maintaining and increasing workplace satisfaction. Below are a few EB solutions your employees may find incredibly helpful.
a) Flexible working times
By having the option to avoid coming in to or leaving work during rush hours, employees can be less stressed about coming across an infected person. Also, parents of young children can care for them, and still perform their duties at work.
b) Healthy eating programs
Did you know, eating well can substantially improve your mental health? These programs are perfect for employees who wish to stay healthy with nutritious food that boost their immune system.
c) Meditation sessions
Meditation is known to help with de-stressing. Who wouldn't want a piece of calm and quiet in an increasingly chaotic world? According to Forbes , group meditation can also lead to better collaboration, improved cognition, and counteracts burnout , just to name a few of its benefits.
d) Employee Assistance Programs (EAPs)
Last but not least, are free holistic employee financial or wellness support to help those struggling with their finances and their general wellbeing.
Need help designing an employee benefits plan?
Our team of employee benefits specialists at Pacific Prime is here to help. With over 20 years of service in the employee benefits insurance sector, we know just the type of plan that works for your employees. Contact us today for insurance advice tailored to your company's needs. For more information on our EB offerings, head to our corporate page .