We are beyond excited to announce the acquisition of CXA Group's brokerage arms in Singapore and Hong Kong, which is a major milestone for Pacific Prime in 2021.
Find out more about the acquisition in this article, or check out Business Wire for further details.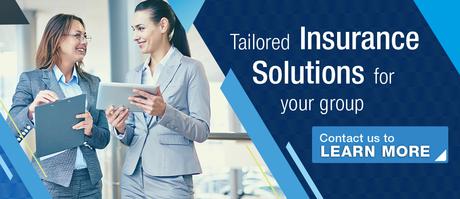 A major milestone achieved
It was revealed on February 4th, 2021 by Neil Raymond, CEO and Founder, that Pacific Prime will be acquiring an insurtech company CXA Group's brokerage arms in Singapore and Hong Kong, as well as their technology and platform to facilitate HR professionals when managing their employee benefits offerings. This advancement represents a major milestone for Pacific Prime as we strive to improve insurance services and extend our reach to corporate clients globally.
Neil Raymond, CEO of Pacific Prime, stated after the acquisition:
"CXA Group has the expertise that we can benefit from, particularly in using technology to transform the employee benefits landscape. I believe this makes us the third biggest employee benefits broker in Singapore and Hong Kong after the mergers of Aon-WTW and Mercer-JLT, with managed premiums of over USD $700 million globally."
Rosaline Chow Koo, CEO of CXA Group, said:
"We're confident to leave our Hong Kong and Singapore brokerage arms with Pacific Prime, as we share the same commitment to being technology-driven."
Emphasizing Pacific Prime's insurtech capabilities
From the very beginning, we have remained focused on building all of our IT systems and insurtech capabilities in-house. Today, around 15% of our 700 staff are IT-specialists and support the brokerage's bespoke CRM system and more. The technology acquired as part of the CXA deal is beyond complementary to Pacific Prime's in-house IT systems, and will allow Pacific Prime to offer employee benefits (EB) flex solutions to large multinationals, as well as smaller SMEs in Asia Pacific and around the world.
Offering full flex and simplified EB solutions to clients
Clients in the Asia Pacific region will be among the first to receive full flex and simplified EB solutions as our Singapore office expands the use of the acquired technology and enabling human resource (HR) teams in the Asia Pacific region to simplify plan administration across multiple jurisdictions and leverage valuable insights from data, as well as streamline total rewards management. Clients can reach out to the team at Pacific Prime Singapore for a timeline of when this will happen (although it will be a few months at least).
Important notice for existing corporate clients
We would also like to highlight what this acquisition deal means for our corporate clients and those of CXA Group:
There will be no changes to the high standards of service that we provide to our corporate clients, and you will continue to receive dedicated support from your key account manager.
All existing and new corporate clients will have access to our state-of-the-art Prime Care Portal for streamlining the plan administration process, as well as all of CXA Group's employee benefits technologies.
Technology-driven partnerships
Pacific Prime strives to adopt unique approaches to broking, with a specific focus on utilizing technology to support and empower clients. For more on this matter, head to our page for technology-driven partnerships, where you will also find an interactive FAQ section regarding the CXA acquisition.
Contact us today for a discussion!