Today, mental fitness in the workplace is just as important as physical fitness, and employers across all industries are encouraged to give mental fitness as much thought when designing an employee benefits plan for their employees.
In the past, many organizations believed that employee benefits plans should focus on an employee's physical health and fitness, but as the recent COVID-19 pandemic has shown, the mental fitness of employees truly deserves as much attention.
Within this article by Pacific Prime, we look into what mental fitness is, why it matters in the workplace, and what employers can offer to promote mental fitness.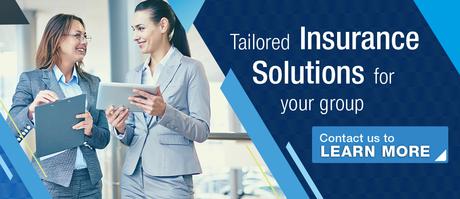 Mental fitness in the workplace
Mental fitness is about strengthening your mind to be able to deal with the stresses and anxieties that come from uncertainties, pressures, and expectations. It can help those working to focus better on the task at hand and be able to resolve problems easily and efficiently. In fact, organizations with employees that are self-aware, mindful, and focused are likely to succeed better and achieve their goals.
According to one particular study in the Proceedings of the National Academy of Science, there are certain memory training exercises that can help increase "fluid intelligence," which is the ability to reason and solve new problems in unique and novel situations. Fluid intelligence is essential for all industries as it allows employees to embrace the situation, find the most efficient way to get things done, and pick the right solutions for their problems.
What can employers do to promote mental fitness?
Employers can do a lot to support employees and their mental fitness. To help employees become mentally fit, it's encouraged to establish a positive co-working company culture that promotes interaction and support between employees. Employers can try a few things that can stimulate their employee's mental fitness as shown below:
Encouraging workplace reading
It is true that we read emails, reports, presentations, files, documents, and more, day in and day out when we are working. But what about taking some alone time reading a book of interest? Companies across all industries can help support their employee's mental fitness by implementing workplace reading programs and/or book clubs.
In general, mental fitness can be greatly improved from reading books and sharing stories with other colleagues. It is linked to improved vocabulary, understanding of concepts and principles, and can unlock abstract reasoning abilities. In turn, reading a book can make employees feel less stressed and emotionally happier.
Daydreaming
The concept of daydreaming can sound slightly inefficient from an organizational point of view, but giving employees an opportunity to spend some time alone to daydream away can actually promote mental fitness. Normally, employees will be working away and forget to take the time to reflect and pause. It normally feels like a race rather than a marathon to get things done, and this can lead to employees burning out.
Employers can issue official policies that encourage employees to take a break from their area of work, cubicle, room, desk, and/or table. This approval can give employees a feeling of freedom to simply do literally nothing for a while or just find a spot to sit and daydream away. For those that require complete concentration in their tasks like accounting and marketing teams, this can be a way to simply refresh themselves if they feel like their work is taking over.
Coaching
Just like physical fitness, coaching can help build mental strength and resilience. Employers can appoint coaches from their wellness programs to come in and support their employees. It is effective to introduce new ways of thinking and concepts for practicing mental fitness. Trained coaches and/or psychologists can help identify specific mental obstacles or issues that prevent employees from reaching their fullest potential.
Foster good and clear communication in the workforce
For organizations to operate effectively, there needs to be good and effective leaders that can make clear-cut decisions, appoint the right solutions, and offer clear communication in activities related to the business. Employees also need these qualities in a leader so they can identify their purpose and role in the company. It is easy to lose the wood for trees and at times employees may feel lost. This can affect them mentally, which is why leaders have to be able to lead from the front and identify any issues or shortcomings.
Further reading: Mental health-related topics
Pacific Prime's insurance experts cover many health trends including mental health. All of them can be found on the blog page, with some mentioned below:
Get in touch with Pacific Prime's Corporate insurance experts
Pacific Prime is a global health insurance broker and employee benefits specialist helping individual, family, and corporate clients secure best-value insurance solutions.
Corporate clients that are interested in designing effective employee benefits plans for their employee's mental fitness can contact us and proceed with speaking to an employee benefits expert upon contact. A range of insurance solutions is offered including corporate insurance, group health insurance, as well as flexible benefits plans, wellness programs and packages.
Get in touch today!