Wondering how to become a digital nomad in 2021, but not sure where to begin? For many like you around the world, getting started is always the hardest, so whatever it is that you want to do as a digital nomad, it is important to research extensively beforehand and make the right preparations. To help you get going, this guide by Pacific Prime offers 4 key steps to follow that will help you realize your goal of becoming a true digital nomad in 2021.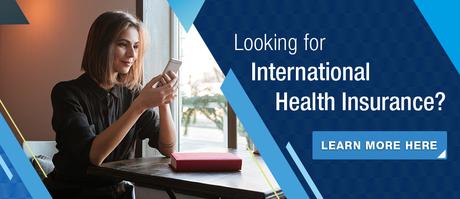 Step 1 - Figure out your source of income
This is an obvious point to make, but one worth mentioning to help get you in the right mindset. If you are really serious about becoming a digital nomad then make no mistake - you're going to need a solid flow of income to sustain your life as a digital nomad. In general, a service-based job or an online business are two ways you'll be able to earn and generate an income.
Considerations for service-based jobs
In most cases, digital nomads often start with service-based jobs and then expand to creating an online business to add to their income stream. To begin with, it is worth listing all your skills and the services you could provide, and sharpening them so that you can establish solid offerings.
Brainstorm your skills and ideas
After years of working or being in employment for someone else or an organization, you would have surely picked up knowledge, skills, and experience along the way. Take note of what they are and assess whether they can be offered as a freelance/remote service. Here are some of the most in-demand digital nomad skills that are worth considering if you are stuck for ideas:
Accounting
Digital marketing
Tutoring
Graphic design
Content creation
Videography
Web development and coding
Illustration
Email marketing
Copywriting
Social media marketing
Consulting
Search engine optimization
The above list does go on, but the key takeaway message here is to really lay out all your skills and determine which ones offer the best scope in helping you earn a steady income, while giving you a fulfilling experience at the same time.
Enhance your skills and make them stand out
Now that you have decided on the skills that you have or can develop, you'll now need to enhance them further. In other words, don't take it for granted that those skills are already sufficient as they are. Look at ways to refine and improve them so that you have a better chance of standing out and getting work offered.
In addition to your skills, you are encouraged to take your personal development seriously and really invest the time to make yourself better. Becoming a digital nomad means developing the right mentality to cope with difficulties along the way, and enhancing your skills as best as possible will have you ready for the many bumps and hurdles along the way.
Create a portfolio to showcase your skills and achievements
To become a successful digital nomad, you'll need to have a portfolio of work to show clients when they make a request to see it. This is important because a portfolio can help convince potential clients that you are right for the available task or role.
(Take note: Just remember one thing as you start - no proof, no work.)
Create a website and use social media
During the early stage of your preparation, you can create a website or use social media to share your work. Using platforms such as Instagram or LinkedIn are great for promoting the work you do. You can also use them to generate interest and high engagement. In general, don't overlook social media channels as they offer a gateway to reaching out to potential clients when starting on your journey as a digital nomad.
Considerations for running an online business
The advent of the internet has yielded many opportunities for people to build some of the most satisfying streams of income. The many success stories range from personal blogs of travel and food influencers to global tech and e-commerce companies such as Amazon. The scale can be considered infinite and if a service is in demand, then running an online business is a no-brainer.
Some online business ideas for digital nomads include but are not limited to:
Personal blog
Online courses
E-Commerce store
Publishing content and media
Bookkeeping
Depending on your abilities and preparation, starting an online business can be done from the get-go, however, if at this stage you are new to becoming a digital nomad, then you are encouraged to continue working on service-based jobs to build up your experience and connections.
(Take note: Digital nomads are encouraged to follow the trends happening around the world especially the impact of cybercrime for online business. Due to the nature of online businesses, there is also a risk of cybercrime that digital nomads are encouraged to invest time and money protecting against. As the online business grows it is worth seeking business solutions such as cyber insurance. For further reading, visit Pacific Prime's insurance solutions page.)
2. Develop and expand your network of clients
While you are still in employment, use your spare time to network with potential clients and research more about their needs and budget. It is important that you understand the market and clients you want to offer your services to before you rush out to do so.
More often than not, many digital nomad starters leave their employment in dramatic fashion only to be stuck with no work or income after thinking they have already planned well. So before you jump the gun, build connections via social media channels, freelance websites, or digital nomad groups.
Some key websites include Upwork, Flexjobs, and Fiverr. The list can definitely go on but the takeaway message here is to cultivate positive relationships across different channels so that you can immerse yourself and showcase your portfolio. Earning trust is among the first things to do when building relationships with prospective clients that are offering you work.
3. Get your priorities right
Now that you have a strong foundation of skills and services to offer, as well as a growing connection of prospective clients, it's time to make preparations so that your digital nomad life is as free and flexible as you hope it to be.
Eliminating your debt and unnecessary expenses
Be your own financial advisor or engage with a professional financial advisor who can help you reduce your debt completely or enough so that they are manageable. Becoming a digital nomad means moving away and being anywhere you want, so the last thing you want is to be told that you have recurring expenses or due debt to be paid off. This can hinder your experience of becoming a digital nomad and hold you back from traveling freely.
Making a budget
Creating a realistic budget and sticking to it is foundational for digital nomads. You are encouraged to identify fixed and variable monthly expenses so that you can establish a fairly accurate budget. As a digital nomad, you'll be taking the following expenses into account:
Rent for accommodation
Transportation costs
Food and beverage costs
Disposable toiletry costs
Travel and health insurance
Costs for gadgets and devices for work
Internet data & mobile phone costs
Miscellaneous costs such as entertainment and subscriptions
Clothing costs
Leaving your job
Whether or not you enjoy your employment, the best way is to leave on a good note and with the right intentions. Employers will understand, and being honest and confident about what you want will most likely be looked upon positively.
Give your employer enough time to find a replacement, at least a month before leaving, or if you prefer to give them more notice, then making them aware a few months before can really make the transition for both parties as smooth as possible. Your colleagues and employer may also embrace the idea of you starting on a digital nomad path. They can also give you tips, contacts, and sources to help you make the best of starts. Keep in contact too in case they can help you issue references, recommendations, and deal with paperwork, etc.
Preparing your travel documents
Becoming a digital nomad requires a non-expired passport that will allow you to apply for a visa and/or enter country's for a certain period as you work across borders. As mentioned, be sure to check that your passport has not expired or has sufficient years left before you have to head to your local embassy to renew. Additionally, you will need enough blank pages for visas and entry stamps at immigration.
When traveling, keep your travel documents including your ID card safe and secure. You can also buy travel insurance to cover the cost of lost or stolen valuables should the worst happen.
Other travel considerations include visas and whether you need a work permit to do the job in the country. For instance, in some countries like Thailand, it is illegal to work without a work permit. Looking into these details can help avoid issues when entering the country of your choice. Another aspect of working abroad is the process of taxation and whether or not you have to pay tax. Be sure to look into the finer details and establish what the requirements are.
(Take note: Digital nomads moving through different countries should research their healthcare system beforehand and options for foreigners to receive healthcare. Most countries have
reciprocal health agreements
like the , New Zealand, and . For countries without these agreements, it is encouraged to secure a suitable (Tip: Learn the language and culture. Research what to do during an emergency. Keep your travel luggage as light as possible and keep to the bare essentials. You'll appreciate the light load when traveling often as a digital nomad.)
international health insurance plan.)
Middle East
Australasia
Health checkups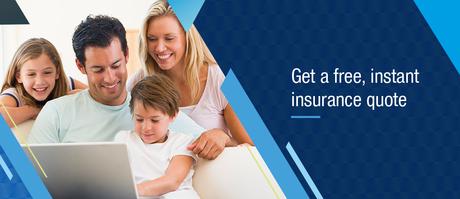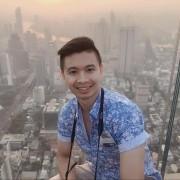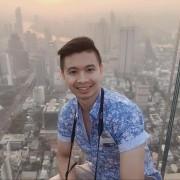 Before moving away from home and crossing any border to embark on your digital nomad journey, you are encouraged to get a health check-up that gives you an indication of your current health and wellbeing. If your results return with any health anomalies or possible health defects, then you should get them checked out by a medical professional before you proceed with your travel plans. Getting treated for a medical condition during your time abroad can end up costly and hinder your plans going forward as a digital nomad.
International health insurance plans for digital nomads
International health insurance plans guarantee that you will have access to the best medical treatment options available no matter where you are in the world. They can cover specific activities like various sports, offer direct billing, and be tailored to your needs.
Get an international health insurance quote here.
For further reading:
4. Learn about the country you are planning to travel to
If you have ever traveled to other regions or countries, you'll understand that there will be cultural differences and certain things you should and shouldn't do. If you want to learn more about a country's history, background, healthcare system, and receive travel tips then Pacific Prime's country pages cover a wide range of countries that you may find yourself working from.
Pacific Prime is here to help you as a digital nomad
With over 20 years of experience helping travelers and expats, including digital nomads, we are proud to offer global health insurance coverage in all our operating locations. Check out the following regions to learn more about the country you intend to be living and working in as a digital nomad.
For more information, feel free to contact us today for impartial advice and a free quotation!