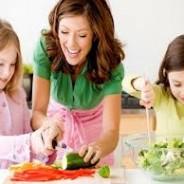 Obesity is one of the major reasons for many ailments like heart diseases, diabetes, back problems and many more.
Obesity is a condition when excess body fats gets accumulated and it has negative effects on health. Individuals with this condition tend to store significant amount of fat in their body. Obesity boosts the risk of hypertension, heart disease, stroke, diabetes and the like.
Obesity is one of the most serious risks and medical conditions behind most lifestyle diseases today; it's eating into the young and old alike. However, diet and workout are the best ways to control obesity. To begin with, obese people can do follow some natural and straight forward ways to control obesity:
Walking
Walking helps burn fat. Walking up to 4 kilometres each day (for a month), helps in reducing around 2.5 kilograms. Walking particularly helps people don't involve themselves in any type of activities.
Limit Junk Food
Limit unhealthy foods at parties and celebrations. Inside a childcare setting, there is always a birthday or holiday celebration going on. The cupcakes, cookies, candy, chips and fruit punch are endless. No, you don't need to stop partying or serving cupcakes.
Exercise
Being active is more useful to burn fat because it speeds up metabolism. Form of exercise might be running, cycling, playing football also workout with machines or yoga only for 30-35 minutes per day will not only useful to control weight. These all reduces chance of serious cardiovascular diseases, diabetes, arthritis etc.
Diet
The reason behind obesity is diet which means you should be careful for diet plan. Maintaining the daily meals and form of nutrient like fat intake ought to be reduced. Uncontrolled eating habits may do putting on weight so you should restrict diet rich in fat intake and high calorie diet.
Drink Lots of Water
You should prefer taking the fruits like lemon, juice, apple, salad etc for a healthier lifestyle. Avoid sugar intake high, sweets , chocolates, pudding, cakes often leads extra calorie. Avoid high-fat milk like cheese and butter. You can either take juice, liquid diet , with drinking lots of water.
Low Carbs
Another important thing to consider is to lower your carbohydrates intake. This should help you lose a lot of fat as well as give you enough strength and stamina to workout. Stay away from white bread, refined flour, refined cereals and white sugar to lessen carbs. Focus on taking a great deal of brown sugar, brown bread, whole grain and whole wheat in your diet.
Unsaturated Fats
Focus of getting unsaturated fats such as olive oil, avocado oil and fish oil in your diet. These are great for your wellbeing. These tend to contain a great deal of essential omega fats and take more time time to digest and fill you up timely. These are also heart healthy. Strictly avoid margarine, butter and vegetable oils when attempting to control fat.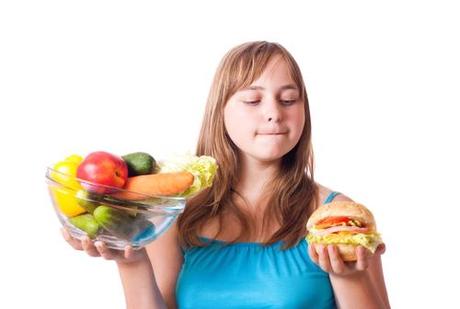 Obesity Tips
Avoid Drinking Juices and Milk Before Bed
These childhood habits create bad eating habits into adulthood which adversely affects the waistline of the individual. But it also increases the chances the child will be susceptible to childhood obesity. An obese child isn't exempted from lifestyle diseases, hence it is essential to change your child's eating habits.
Breathe Right
It's about time you started paying attention to this tiny but vital function and begin doing it right. The right way based on yoga is to expand your diaphragm while you inhale and push it in while you exhale. Paying attention to the way you breath can help you beat stress, which can play a significant spoil sport in your weight loss program.
Sleep Well
Sleep well and sleep right. Your system needs to recover and regenerate itself following a long working day. You need to provide enough time for that. Seven-eight hours rest every night is essential. Sleeping lesser or even more could lead to accumulation of fat. So give you enough rest. Who knew sleep will help you lose weight.