There are various natural home remedies for white spots on skin. White spots on skin can cause embarrassment and it is a blow to the self-confidence of a person. The white spots on the skin are caused by different reasons, either by the bacterial or fungal infections that can eat away the skin and inhibit the production of melanin to replace the lost skin cells. Although they are known as white spots on the skin, they are usually more reddish in color and depending upon the skin complexion of the person suffering from the problem. Here are the natural ways to get rid of white spots on the skin.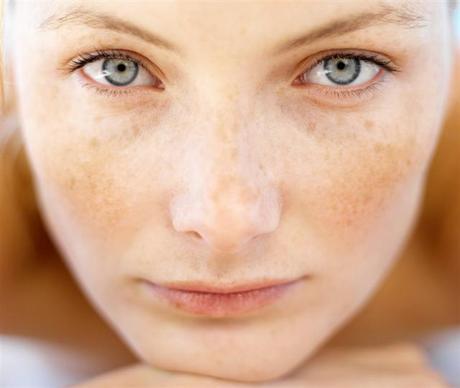 White Spots On Skin
Common Causes of White Spots
White patches on the affected areas like rashes will be visible before the actual white spots they appear on the affected area of skin.
Grayish scars like marks around the affected area of the skin.
Itching of skin around the areas where the white spots would appear actually.
Some people experience change of their hair color too before getting the white patches.
They are often cause by fungal infection brought about by using bath towels more than once. It is best to always use fresh towels each time you take a shower or a bath.
Sometime white scars due to the injuries also seem like vitiligo skin. In addition, sun tanning and eczema can be the possible causes too.
Black Gram Paste
A thick paste of black gram can be made at home remedies and then evenly applied on the skin where you see white spots. This helps in restoring the color of the skin and thus treats the problem from the roots. Follow this remedy at least once everyday to ensure that you get best benefits in hand.
Apple Cider Vinegar
The anti bacterial and anti fungal properties of apple cider vinegar is very effective in fighting off the infection causing organisms where as the acidic nature of it prevents further growth. Not only this, the use apple cider vinegar ensures a significant reduction in the appearance of white spots and with continuous use the white spots disappear completely. All you need is to make a 1 : 4 mixture of apple cider vinegar with water. Use this mixture to rinse your face at least 2 times in a day. Follow this remedy regularly to get rid of the problem of white spots effectively.
Figs
Figs are natural healers of white patches of the skin as these help in blood purification and improving blood circulation. Consume plenty of raw figs on daily basis for a period of 1 to 2months, to get rid of white patches and spots of the skin. Alternatively, one can even roast the figs, powder them and made a thick paste with water. This paste is then applied over the white patches and left for several minutes, before cleaning it off. Like figs, walnuts also need to be consumed regularly to improve the condition. Walnut paste can also be made using water and applied similarly.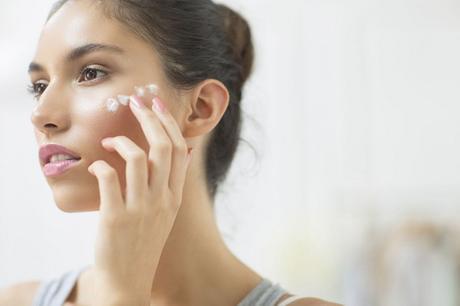 Home Remedies for White Spots On Skin
Sandalwood Powder
Sandalwood is a natural protective agent for skin. It has been observed that on regular use it can remove white patches of skin as well. For this you need to make a paste of sandalwood powder with some honey and apply that on the affected areas of the skin. With regular application it will slowly but steadily heal the white spots on the skin.
Turmeric
Turmeric can be mixed a little with mustard oil and made into a paste like consistency. This should be applied on the white patches of the skin. The discolored and affected areas should be kept in mind and about twice daily application should be adhered to.This should be followed for about one year to get perfect outcomes and good riddance from white spots. Turmeric can also be mixed with neem leaves to make a paste and applied on the white spots that are a result of some form of infections.
Olive Oil And Almond Oil
Mix olive oil and almond oil in equal quantities. Warm the mixture and use for massaging over the infected areas of your skin. It is advisable to use this remedy very night before going to bed. Massage evenly over your white spots and leave the oil for the whole night. Wash off the oil using lukewarm water in the following morning.