Lighten up your fitness wardrobe with fashionable, summer-ready designer pieces like the ones in the Wantable June Fitness Edit. Better yet, let a stylist pick out the perfect pieces just for you!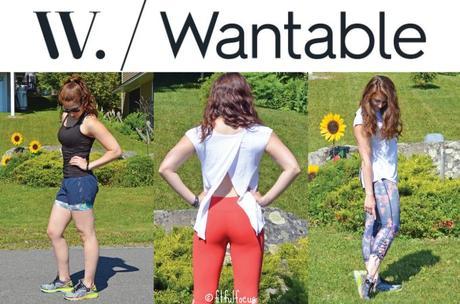 This post is sponsored by Wantable.
The calendar and weather have made it official: it is summer, my friends! I could not be more excited for to spend time in the sun and the heat and the great outdoors, and my latest Wantable Fitness Edit came with some great pieces to help me do just that.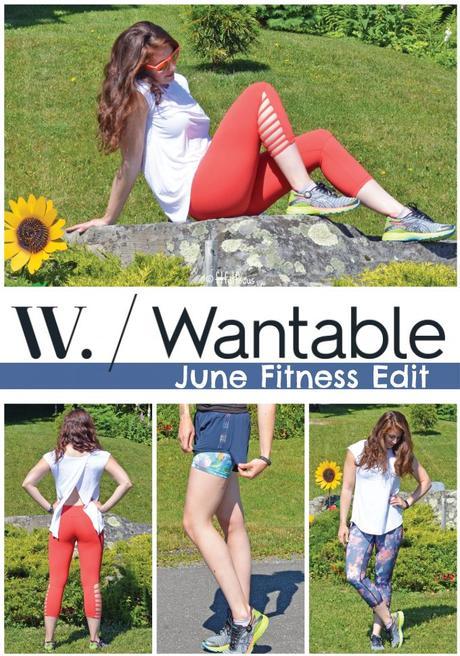 This is my 5 th fitness edit from Wantable, so obviously I'm a fan. I love having a personal stylist pick out pieces just for me, and I love that I can just send back whatever isn't just right (though I am usually tempted to keep all the things). Head on over here to see how the whole fitness edit/subscription box thing works and check out some past edits here, here and here. Then come on back and check out this month's edit!
Mono B Navy Splatter Print Lace Up Capri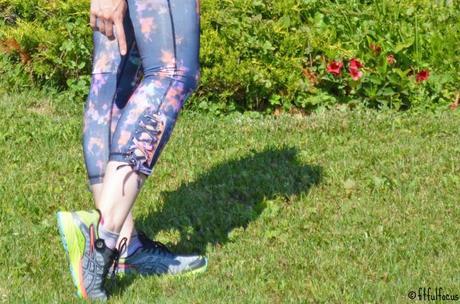 I adore the pattern on these capris and the lace up detail on the bottom is so cute and feminine. Unfortunately, these were a wee bit small. I was able to get them on, but it was a struggle. I can't imagine trying to get them off after a good sweat sesh.
Final Decision: Returned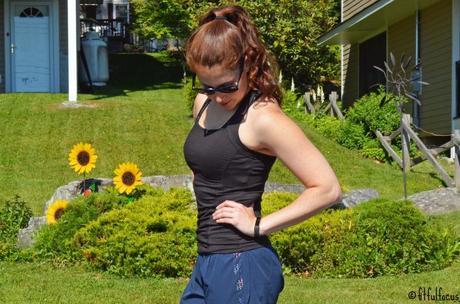 I'm always a fan of Soybu and really liked this tank. It fit well and the ruching detail in the front was quite flattering. However, I have SO many black tanks that I couldn't justify another one. I added this note for my stylist (I love that I can leave notes, so that my stylist knows what to look for next time), so hopefully I won't run into the black tank dilemma next month.
Final Decision: Returned
Prismsport Four Way Top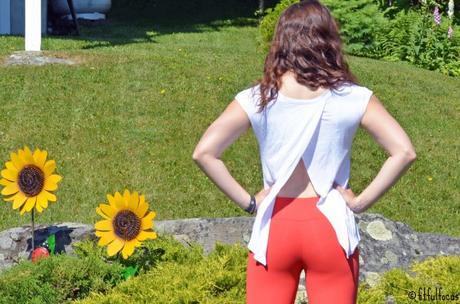 When I first pulled out this top, I thought it was just a basic white t, but then I saw the back. So pretty! I didn't realize until after taking some photos that you can wear this top four different ways (hence the name) by tying it up in the back of front or letting it loose like I have here. I like it loose and actually wore this to work this past week with these leggings. On top of being cute, it's also soft and cozy.
Final Decision: Kept
Glyder Straptastic Crop Blood Orange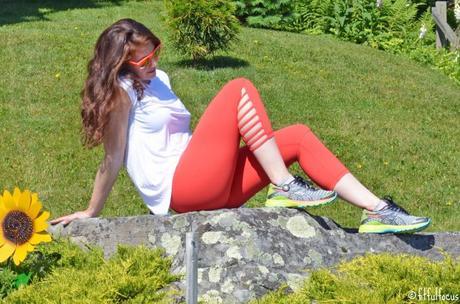 I love the bright color of these crops and the strappy detail on the bottom. They fit well and were perfectly comfortable, but for some reason, though, they just didn't call out to me.
Final Decision: Returned
Shape Active Laser-Cut Short with Printed Liner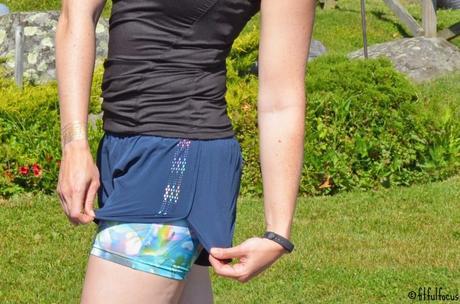 I was really excited to see these in my box since I had added them to my wish list (you can peruse a stream of photos from other Wantable customers and add any items you like to you wish list so you're stylist knows you want to check them out). They're really cute running shorts with a laser-cut detail on the side that allows the printed inner compression shorts to peek through. I'm gunna be the most stylish runner around in these babies!
Final Decision: Kept
What's keeping you fit & fashionable lately? Clothes? A workout? A healthy new recipe? Whatever it is, I want to know. Join the link up below (full rules here) and/or share on social with #fitnfashionable.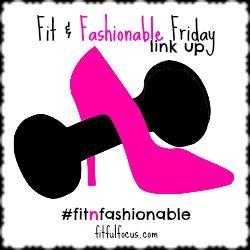 Let's Chat:
Which pieces are you loving from this edit?