Want to look super fit & fashionable? Check out this Wantable Fitness Edit Review: designer fitness apparel handpicked by your very own personal stylist!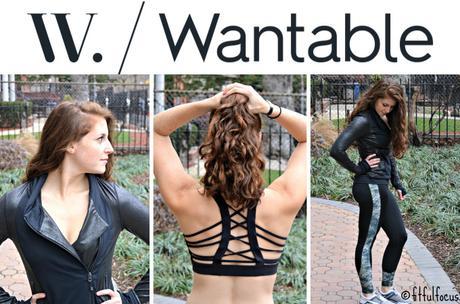 This post is sponsored by Wantable.
If you've been a steady reader of this here blog, you all know that I'm always on the hunt for fashionable new fitness gear. Hence the reason for this weekly Fit & Fashionable Friday link up! Obvs.
Well, I'm really excited to share a new-to-me, incredibly fabulous, fit & fashionable company with you all: Wantable!
Wantable is a subscription fashion service where, each month, your own personal stylist picks out products just for you! They have a few subscription options (from intimates and makeup collections to full on clothing), but I was given the opportunity to test out their Fitness Edit.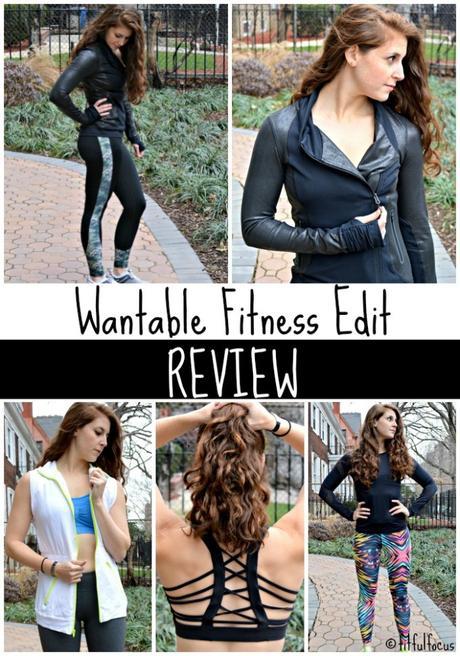 I signed up, took a quick style quiz to share my fit & fashionable preferences ( including sizes, price preferences, fitness activities and more) and then waited for my very own personal stylist to select 5 items for me.
A few days later I had my box, was given 5 days to try everything on (though they kindly gave me an extension since I was in Disney World getting Dopey on when the box arrived), and simply shipped back the items I wasn't digging (shipping back is prepaid).
You pay a $20 non-refundable styling fee each month and then the cost of whatever you keep. If you keep everything, you get 20% off!
So how did my stylist do? AH-MAH-ZING! Let's take a look at what my awesome stylist, Madelyn, picked for me.
Prismsport Legging with Trim
These leggings were both comfortable and flattering. They have a wide waistband to smooth everything down, and the anaconda pattern on the side is fun. However, I have a ton of black leggings, as is. I didn't think my NYC-sized closet would appreciate another pair.
Final Decision: Returned.
Shape Active Asymmetrical Collar Performance Jacket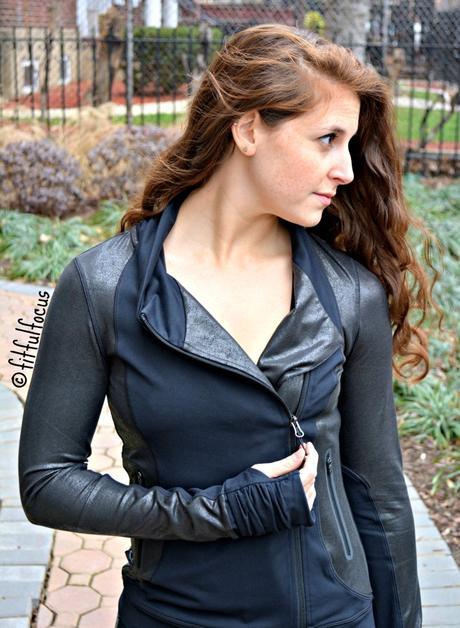 When I pulled this out of the box, I think the first words out of my mouth were, "Oooooo!" I absolutely adore this jacket. The faux leather accents are major, the asymmetrical zipper is on point and the ruching on the neck and cuffs - I die. Plus, thumbholes! I actually wore this to work and was showered with compliments.
Final Decision: Kept.
Wrap Sports Bra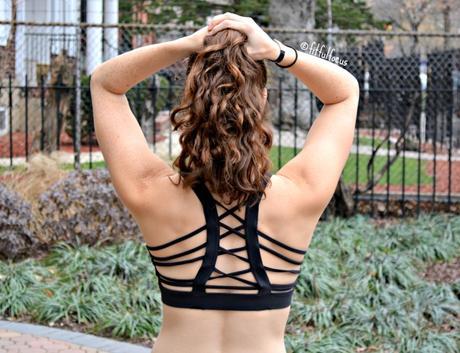 This was another stunner. I was nervous that it would be tricky to get on and that the straps would get all tangled, but that wasn't the case at all. The bra (which doesn't have padding but has inserts for them if you'd like) is perfect for low-medium impact activities (I'm looking at you, CrossFit), but I also wore this with a low back top for a cute on-the-town look. I love when fitness apparel is so fashionable, you can wear it beyond the gym.
Final Decision: Kept.
Pink Lotus Retro Fleece Vest
I love the bright neon accents on this super comfortable vest. The elasticized waist ensures a good fit, but I just couldn't really see myself wearing it on a regular basis.
Final Decision: Returned.
Printed Legging Geometric Neon Afterglow
I'm. Obsessed. I'm all about colorful leggings and these are right up my alley. They're comfortable. They feel quality. They don't slide down. I've already worn these to CrossFit and again with a long black tunic for a fun NYC street look.
Final Decision: Kept.
Needless to say, I'm a huge fan of Wantable now and highly recommend it to anyone that wants to look fit & fashionable during their workouts or really just everyday life!
And of course, I have a bonus for you all! Wantable is offering a FREE styling fee until February 1 st. That means you can get your first Edit for free, well, until you decide that you want to keep all the things (you still have to pay for the items you want to keep). But it's a great way to see how you like the service. Just be sure to use THIS LINK, and you'll be on your way to a fit & fashionable box of joy. But remember to act quickly - the coupon is only good until the 1 st!
Alright, let's see those Fit & Fashionable posts! Be sure to check out the link up rules here. Not a blogger? Get involved by sharing our fit & fashionable pics on social with #fitnfashionable.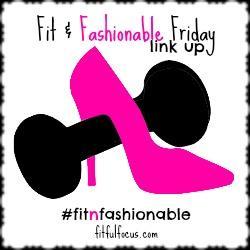 Let's Chat:
Have you ever tried a subscription fashion service?
Would you give Wantable a shot?
This post contains affiliate links.