Berbere Ketchup is born out of a dissatisfaction with the boring, preservative-laden, high fructose corn syrup stuffed ketchup that's gathering dust in your cupboard.
Introducing USimplySeason's Berbere Ketchup: the ketchup you deserve
Berbere Ketchup is the beautiful marriage of ketchup and Berbere – a hot, sweet, and tangy Ethiopian spice blend that is a perennial favorite. The two combine to create a mature and complex ketchup, one that will amaze you with its simultaneously sweet, spicy, and tangy flavor profile!
Ditch that plastic bottle of ketchup, and get a ketchup that's worthy of you!
Use anywhere you would normally use ketchup;
No High Fructose Corn Syrup;
No Artificial Preservatives;
Gluten Free;
Vegan;
Made in the USA.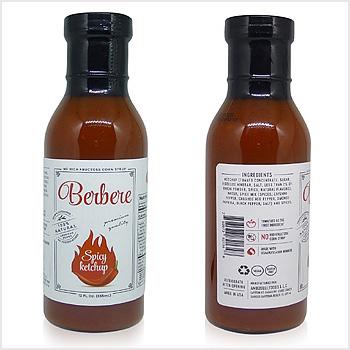 Berbere Ketchup, $15.95 USD – Click Here!
Ingredients: Ketchup (Tomato Concentrate, Sugar, Distilled Vinegar, Salt, Onion Powder, Spice, Natural Flavors), Water, Spice Mix (Spices, Cayenne Pepper, Crushed Red Pepper, Smoked Paprika, Black Pepper, Salt) and Spices.