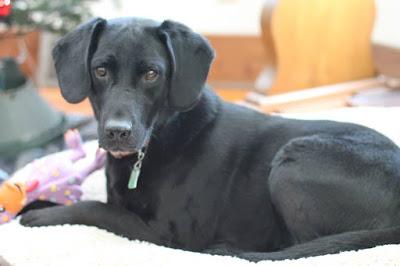 Last Friday night, I was informed that my step-mom's dog, BB, had crossed the Rainbow Bridge.
Before Jake came into our lives, BB was the only dog that I could trust Charlie with 100%, no questions asked. I knew they would get along and/or work out their issues in a non-aggressive manor, or rather, BB was such a wet noodle that Charlie would get her way and no one got hurt. He filled a very important and special void in Charlie's life and I will forever be grateful to him for this.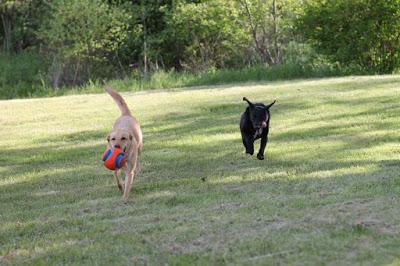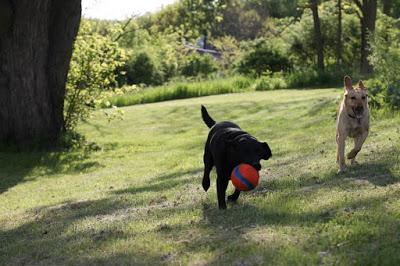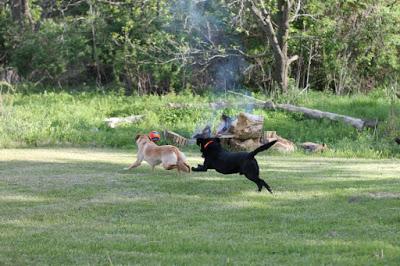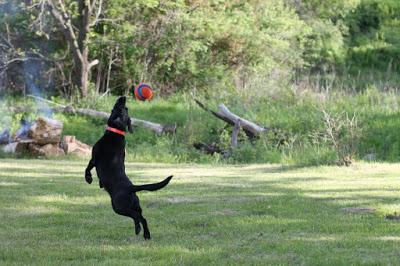 From the time that I began reconnecting with my dad after my divorce and spending more time at the family homestead, BB has been there. He was my dad's dog and almost always by his side. He was there throughout my dad's battle with cancer and stood by my side as we watched my dad take his last breath. I'll always remember looking over at BB and knowing that he knew what was happening at that moment. Afterwards, he became the companion that my step-mom needed during her early stages of grief, providing requirements of daily routine to keep her going.
And it breaks my heart that I won't see him again. The sadness is so deep. There will be no more visits for him and Charlie to romp around and chase each other. He'll never get to meet Jake.
It's moments like these that really slap you in the face and make you realize how precious life is and how suddenly it can be taken away.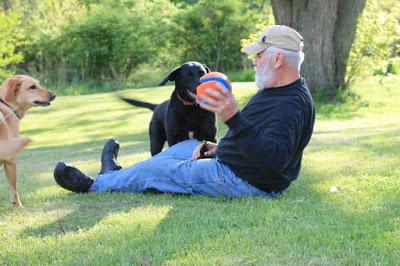 I'd like to think that BB and my dad have reunited on the other side of the Rainbow Bridge and are playing in fields of green grass, sitting under a shade tree and enjoying each other's company again.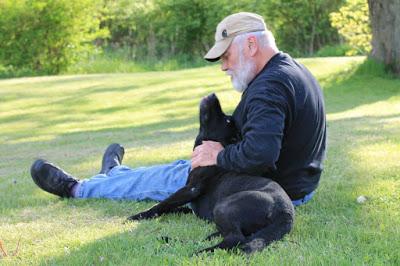 I hope all the dogs we've loved and lost are waiting for us on the other side.
Until then, goodbye sweet BB.
You were a good dog and you will be missed.
VIDEO: