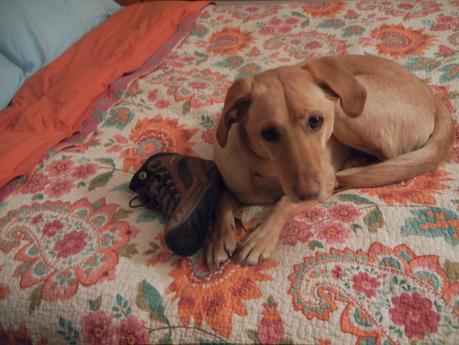 I found my fur-kid curled up on my bed with one of my hiking boots this morning as I was getting ready for work. She's really had enough of the cold temps!
Luckily the weather is turning milder this weekend with highs in the 30's so we'll be able to get out and enjoy some trail time and get active again.
In the meantime, I'm enjoying her adorable-ness!