We all recognize the importance of incorporating organic and whole foods into our diet, but there is no need to spend all day in the kitchen. Instead, it is time to replace 'homemade' with 'hand touched'.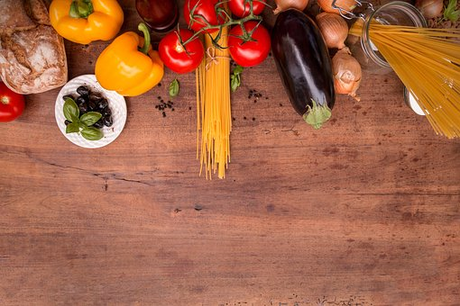 https://pixabay.com/photos/mediterranean-cuisine-eat-food-2378758/
We don't all have the time to make a meal from scratch nor do we have the want. For example, rather than making your own paste when cooking a curry, there is nothing wrong with using a curry mix. If a delicious dinner can be achieved via this manner then what is the problem? Keeping that in mind, read on to discover a bit more about this trend and how our cooking approaches are changing.

Nowadays we certainly have a new wave of home gourmet cooks. One of the reasons why this is the case is because of the rise of the Internet. In the past, consumers were very brand loyal and would buy their fresh ingredients from the same store and brand. This is something that is actually changing.

At the moment, approximately 30 percent of the population are between 15 and 35 years old. These people are tech-savvy and socially engaged; they spend their days using social media and aren't afraid to look for something new and different. They are less brand loyal and more inquisitive. They want to know the story behind the brands and the products they are buying into.

As touched upon in the introduction, one of the main trends of the new gourmet at home cook is hand touched replacing handmade. It is all about finding a balance. The new cook wants to make delicious dishes from scratch but they also want to do so quickly. They want to achieve the high levels of quality and flavor but they don't want to spend hours measuring ingredients and such like.

This is why companies like Hello Fresh and Blue Apron are proving to be so popular. Consumers receive a meal kit with the recipe and all of the ingredients needed to create the dish. All food is fresh, pre-chopped and ready to use. This eliminates hassle and cuts time, however, it ensures that you reap all of the benefits of cooking with fresh food.

Aside from the points that have already been mentioned, the new wave of gourmet chefs places a great emphasis on healthy eating, preferring a healthy dinner over a processed one. They also aren't afraid to be experimental and use spices and herbs that previously would have been snubbed in the kitchen. When it comes to equipment, they are buying gadgets that would have once only be found in restaurants, such as espresso machines.

These are the trends of today. Have you made the switch from handmade to hand touched?
This post was a collaboration.
Thank you for reading!
xo lynds