by Baxter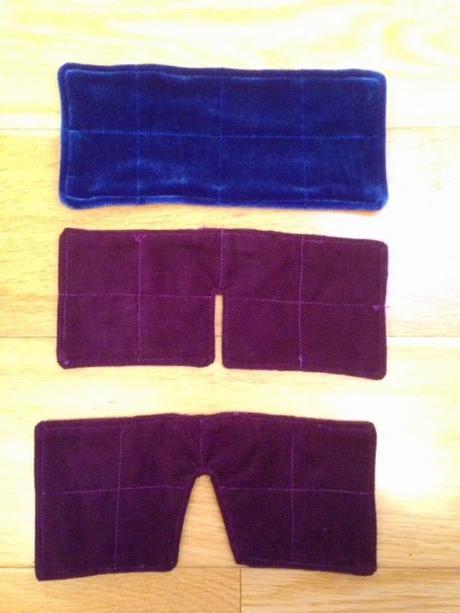 Is it an Eye Blanket or an iMask?
I think the first time I heard about the oculocardiac reflex, also referred to as the Aschner phenomenon, was about ten years ago from yoga teacher Roger Cole. In a workshop on relaxation, Roger mentioned that the pressure on the eyeballs created by an eye pillow used for Savasana triggers this reflex from the eye to the heart, slowing the heart rate down. This can help signal the nervous system to shift from its active, sympathetic tone, to its quieter, parasympathetic tone. So this can be a great way to deepen relaxation! 
However, for some people, the weight of a typical buckwheat husk-filled eye pillow will not only relax them, but might also just do such a good job that they fall asleep. And for a reclined meditation or a guided relaxation, you want to stay on the conscious side of things! So when my friend Sharon Olson teaches her yoga nidra classes, she offers a collection of colorful bandanas to her students, which they can place lightly over the eyes to block out some of the intrusive light without over-triggering the oculocardiac reflex.
Then, at a workshop last August at River Rock Yoga in Ocean Springs, Mississippi (the only place to take yoga if you head that way!), one of my regular students from the past few years, Bill Thames, heard me mention this eye reflex and the idea of not over-stimulating it, and had an idea for a new, stylish version of the old eye pillow. It is made from two thin layers of fabric, which block out light while lying lightly on your closed eyes. He made me a prototype and sent it my way:
I tried it out and I liked it! It was light, comfortable and blocked out most of the light. And a name for it came to me quickly: the iMask! But I wondered how it would feel with a partial open seam that could allow it to conform to the nose and maybe block out more light. So I sent Bill a drawing. He got the idea, and made one according to my specs.
Then he went one further by also making one with a narrow triangle of material removed to expose the nose and lay snug against the cheeks.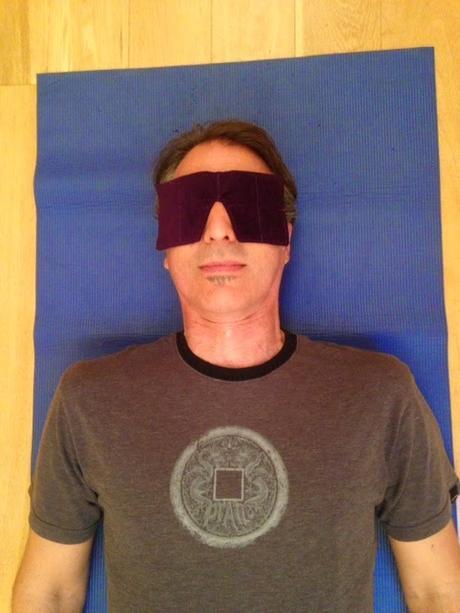 I liked the new prototypes even more than the original. Here they are stacked up next to one another: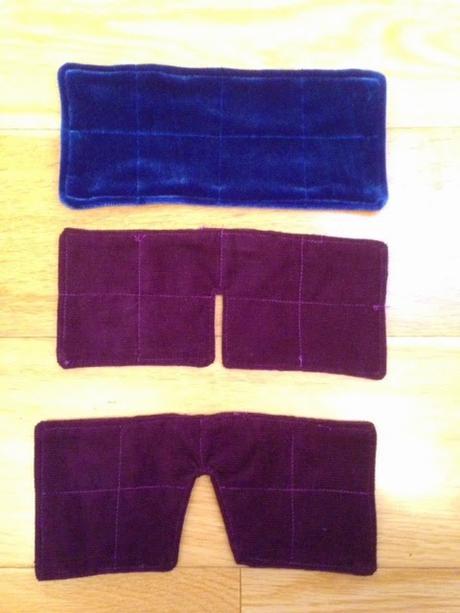 I was so excited to share these with you at this point in the process, but Bill asked me to wait for one more piece of the process: he wanted to create a pattern out of lighter material so you could have the dimensions and see the stitching. So, now here they are! This is a free DIY project for our YFHA family around the globe.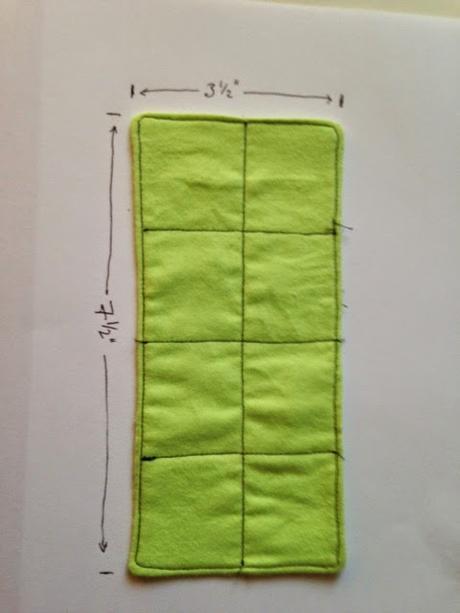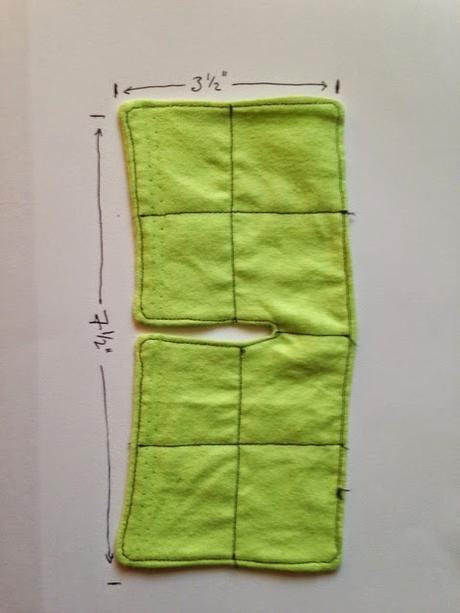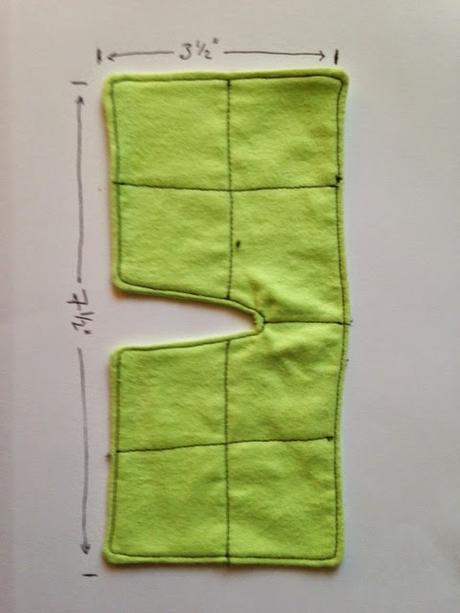 Please let us know how your iMask turns out, what material you try and how it works, and enjoy!
Subscribe to Yoga for Healthy Aging by Email ° Follow Yoga for Healthy Aging on Facebook ° Join this site with Google Friend Connect