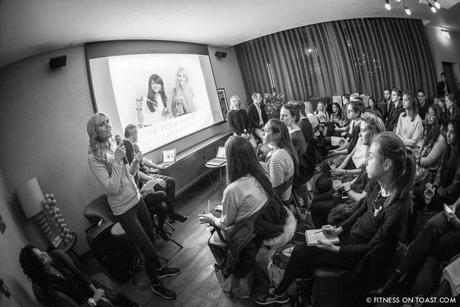 A couple of weeks back, I was joined by friends from Technogym, LuluLuemon, Misfit and my partner in nutritious crime Dr. Michelle Storfer – along with a group of fabulous attendees – to discuss 'The Future of Fitness' at the Hoxton Hotel Holborn for an event hosted by Cointreau (phew, long sentence)! The reason I wanted to bring these panellists together is because I think there's been a totally seismic shift in the health and fitness industry over the last few years, especially in terms of how we consume it through social media. People are partaking of daily fitspo like never before, and the health-conscious are joining a growing on-line community where people display nutritious recipes, opine on fitness fashion 'looks' and share workouts. There's a markedly increased thirst for fitness knowledge too – people want to educate themselves on what to eat, how to train but also why they're doing it in the first place, and how it all fits together. This is a true age of health enlightenment. This event was all about highlighting some of the key changes and how they might play out going forward! Read MORE to see what we arrived at…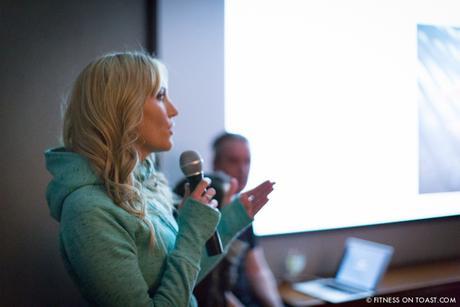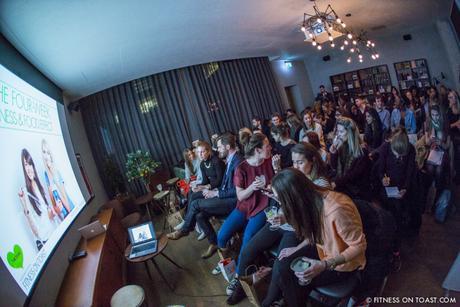 During the evening, Dr. Michelle Storfer and I discussed the launch of our '
Four Week Fitness & Food Effect
' Guide, as an example of how people are increasingly choosing to 'consume' their fitness activities these days. Michelle and I decided to create the fitness and food effect guide together as there was no equivalent out there which combined two experts in the field of fitness and nutrition in a practical, realistic and detailed way. Instead, this aims to educate the reader to eat in a healthy, wholesome way, which is another emerging trend we've noticed.
Ultimately, the one diet/regime which will win out above all the others, is the long-term, sustainable healthy lifestyle choice of balance and exercise
! Combined with a four week training program which can be done in the comfort of your own home, yet is plenty effective, it's a varied, fun and challenging way to see results. There's progressive training that works for every level, and it's created so that regardless of your fitness level you are competing against yourself. But we weren't the only ones on hand…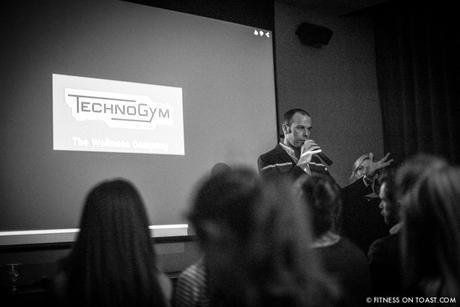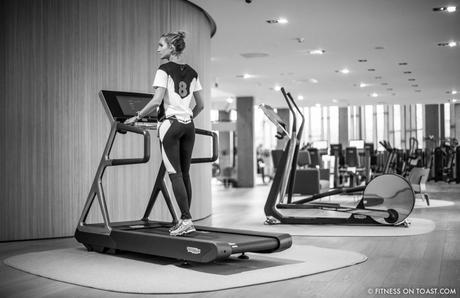 I also asked Enrico Manaresi from Technogym to be part of the panel, in order to give a feel for how the world of fitness equipment is evolving, with the integration of mobile devices and fitness hardware via 'the cloud', for data transmission and storage. Nowadays, with the mere swipe of a phone, we know exactly how our 20 minutes on the treadmill counts towards our weekly targets, and can track precisely how frequently we train, how we perform against our previous records etc. This knowledge of data, combined with the advent of beautiful design and smart technologies which adapt to our workouts, would seem to be the very essence of the 'future of fitness'!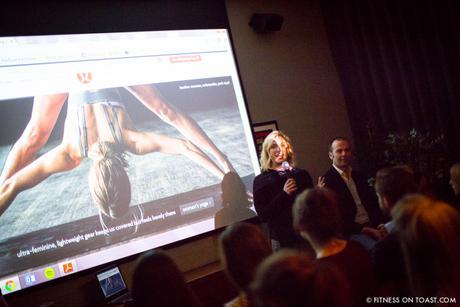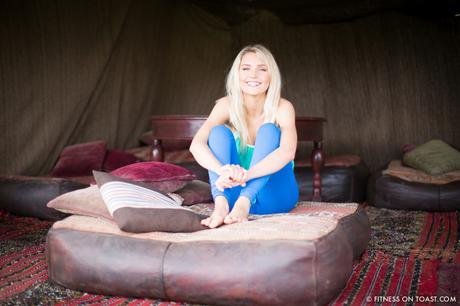 Lululemon were represented too, by their beautiful UK Ambassador, Niki Rein, (founder of Barrecore). In my view, this company has been in the business of advancing the debate around fitness apparel for the past 10 years. I felt there was no brand better placed to discuss the future of fabrics! Moisture wicking, ever-more private, ultra-breathable, infused with metallic threads for superior air flow and temperature control, increasingly supportive, and circulation-promoting materials seem to be the way…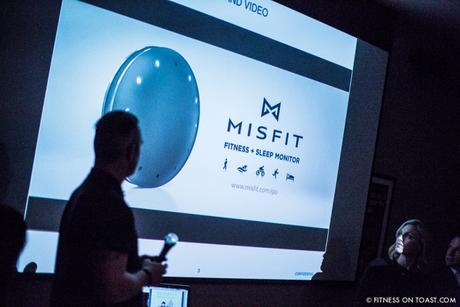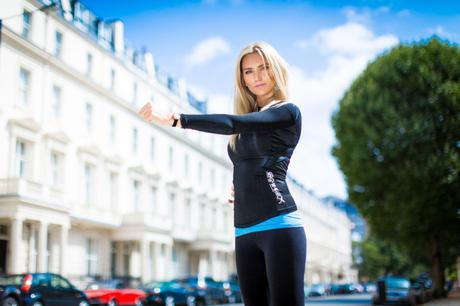 Misfit were in attendance as well. Of all the many 'wearables' companies which have sprung up over the past few years, these guys seem to straddle the Fitness and Fashion line most successfully, with products that look beautiful, work, and appeal to the widest audience. Their collaborations with some of the worlds biggest brands (Coca Cola, Victoria's Secret, Swarovski etc) suggest they're going to seriously outlive some of their weaker peers through the onslaught of competitor launches!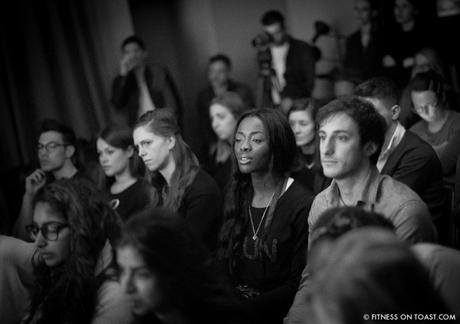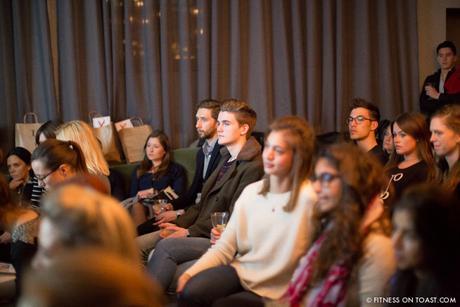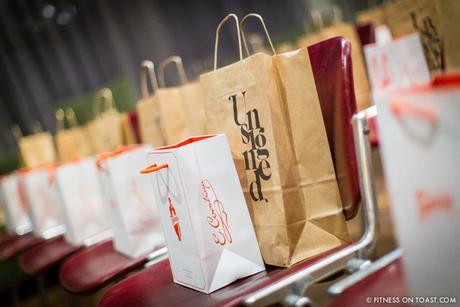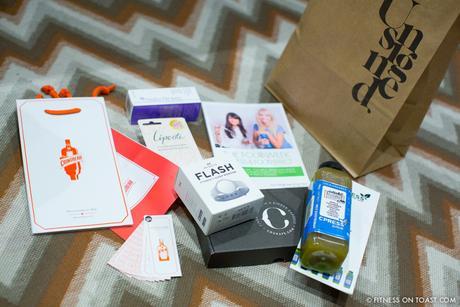 I'd once again like to thank everyone who came along to the event, to the Hoxton Hotel for hosting and to Cointreau for those delicious 'Detox' Basil Cucumber Cocktail refreshments! Finally a massive thank you to my fellow panelist – it was a pleasure and a privilege having you be a part of the event!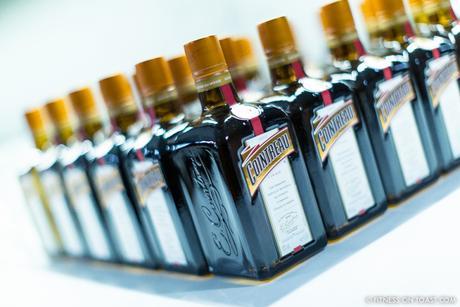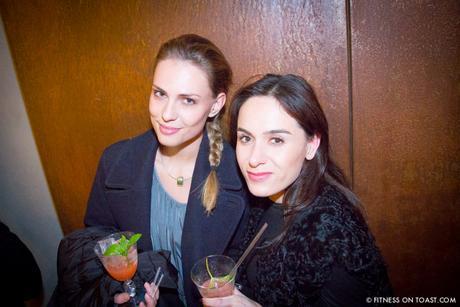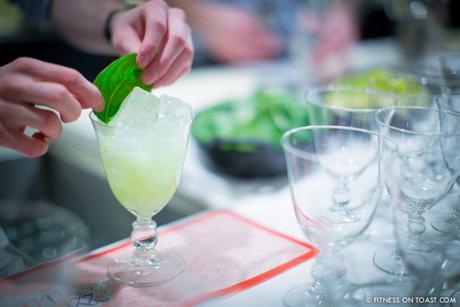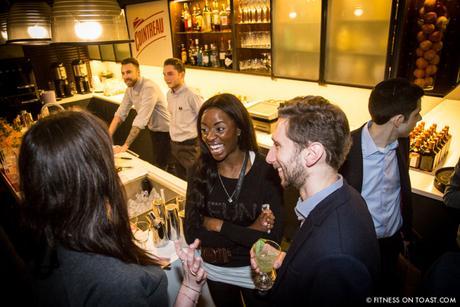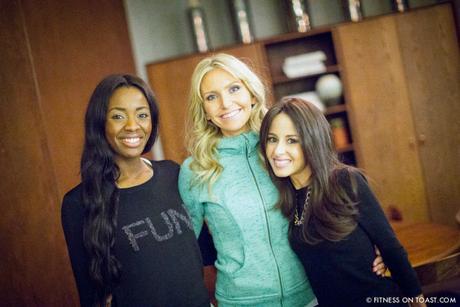 _____________________
YOU MIGHT ALSO LIKE: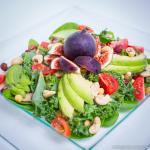 HYPER FOOD SALAD!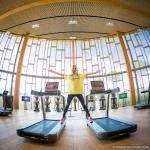 SEE TECHNOGYM CITY?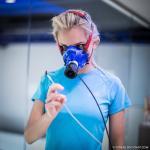 TRAIN SMARTER!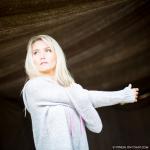 WHY TO STRETCH!