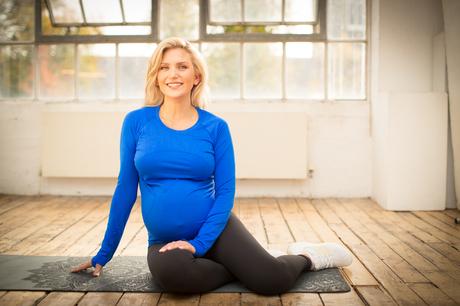 Dear reader, if it's not too late, I wish you a superb new year. Xmas '20 came and went and is but a speck in the rear view mirror of an annus horriblis, but Santa kinda didn't show up. Yes, it was different partly due to the pandemic having robbed us of the warm fuzzy festive experience that anchors the end of each year… but personally speaking, I have now become a Mum, and everything has seismically changed overnight. To others, there's likely nothing revolutionary in my experience, but it's new to me, and I'm overwhelmed by the intensity of it. My priority is this little bundle of love, and external experiences / material items seem less important than they've ever been. Whilst my body is recovering, my fitness activities are limited, and mainly anchored around long walks with a pram, as anything more hardcore is off the cards for now. So this year's list is a post-xmas, New-Year-sales kinda list (and there are some decent bargains to be had!) tilted mainly towards my new lifestyle; gentler, slower fitness and wellbeing, with the little one in mind! Here's a 'top 8' of things that I've found essential during pregnancy for slow fitness during Covid, relevant for both now and beyond! (PRE WARNING: some things are basically new-parent oriented). Click MORE to read the full list…
During pregnancy, I've really taken 'maternity leave' from Social Media and dedicated my conscious energy more towards nourishing my baby and other aspects of work life. I've been engaged in this writing venture for over ten years and whilst I totally love it, it's also been quite wonderful to switch off from it fully for the first time in years. Having said that, I've not been able to help myself and have found myself perusing Instagram and Stories here and there for a little hit and a fix! I do miss the creative process – writing about all things health-related, heading off on Active Escapes, sharing new recipes, exploring new restaurant masterpieces, and encountering fitness discoveries. Whilst I don't intend to turn FOT into a full-blown preg-blog, I've been working with Personal Training clients for pre and post-natal purposes for years, and going through the journey myself it would seem a shame not to share some of the most useful exercises, thoughts, tips and bargains along with the way.
ITEM 1 – I'm going to start with something for him. Helly Hansen Outerwear. (Left = 'Arctic Ocean Parka' in Ebony – £500, or Right = 'HP Foil Light Jacket' in Navy – £190), though you can find these online at c. 20% discounted at present! GREAT FOR DAD & MUM PRAM WALKS (available for Women too).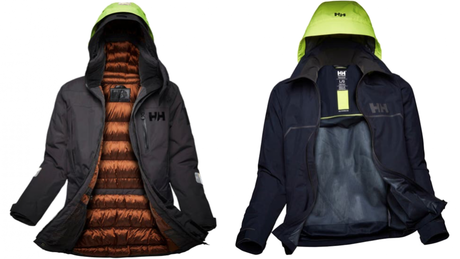 I've worked with Helly Hansen for years; I raced with them in Cowes Week and trained with world class teams of theirs. I grew up sailing in Sweden wearing Helly gear. In my mind, it remainis the most technical, sport-specific outerwear for the inclement weather associated with sailing. Now the UK gets wet and cold, especially during winter walks, which I'm taking plenty of right now with a pram! And given that national lockdowns continue to interrupt gym-going, husbands need protection from the elements, for when they're out walking the baby, so mum can get her sleep in back home! Really, nothing protects better than the coat on the left; the Arctic Ocean Parka is as close to maximum protection without going for the full Aegir Offshore race suit (which given it's bright red doesn't exactly blend into the crowd). This is a heavy duty, warm, wind-proof, water-proof hyper-coat, which is breathable, and way lighter when on than you'd expect. Read more about it HERE, and prepare to be intrigued/impressed! I consider this the ultimate frigid-weather coat, but it's not cheap at GBP500. The jacket on the right is still ultra technical and waterproof/windproof, but it's more of a shell layer to wear over warmer under-layers, and it's more affordable at GBP190.
ITEM 2:  Bump friendly clothes. LuluLemon Align Pants – on sale for 64 GBP vs 94 GBP RRP.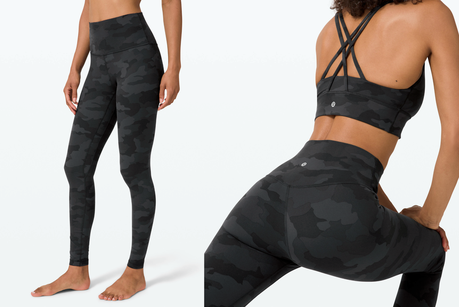 These are an evergreen athleisure wardrobe piece, and they're on decent sale right now. I've quite literally been living in the high waisted Align leggings. At first, I bought a couple of pregnancy-specific jeans and leggings but found none of them felt particularly flattering, and worse weren't very comfy. During pregnancy, I found more than ever that I just wanted to wear materials which were super soft on my skin and not too tight. Whilst the Align pants are fitted and hugging, they don't feel tight and the material is so soft that you forget you're wearing them. I sized up twice during pregnancy, but I know they're stretchy enough to wear in a postpartum world. That saves me having to buy clothes which I'll never wear again. Did I mention how comfortable they are?!
ITEM 3: Feeling sickly during pregnancy? Sip away at a little refresher! Fever Tree ginger ale 8-pack, GBP 3.99 at Tesco – just 50p a serve.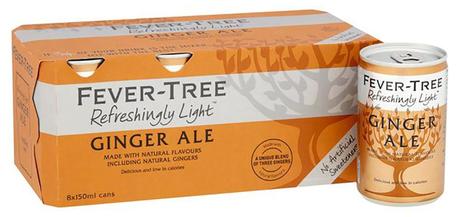 The first 3 or 4 months of pregnancy left me perpetually on the brink of vomiting – a testing experience to say the least. Coping mechanisms were required; one exceptional discovery which has stayed with me now, and will remain with me well into the future, has been ginger ale. The 150ml Fever Tree cans, whilst hardly nourishing, are a fabulous and light-weight refresher, with a mere 17 calories of impact, and 4g of sugar, which is less than a teaspoon. They punch way higher in the satisfaction stakes than their nutritional stats would suggest; i.e. alchemy.
– Ginger ale, I found, was able to settle my stomach and neutralise the feeling of sickness. A can comes with me anywhere and everywhere. Note; even though it's known as ale, it's non-alcoholic.
– There are also plenty of interesting flavours which keep me interested; i'm a big fan of the Aromatic Tonic Water with a little Angostura Bark.
ITEM 4: Buggy. Buggaboo Fox 2. Now 20% off at Mamas & Papas. £903.20 (Was £1,129), sale saving of £225.80.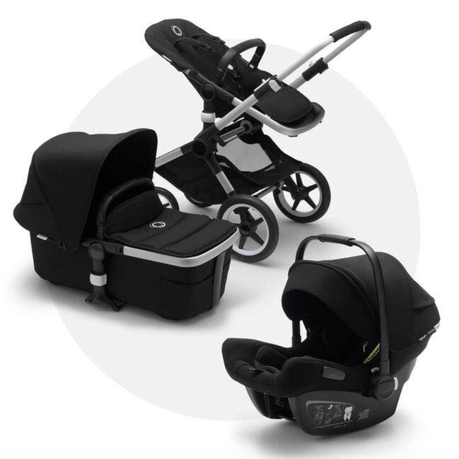 The pinnacle of pushchair engineering, this is my daily prop. It guarantees a 2 hour sleep for the baby, and a 2 hour walk for me, whilst pushing a weighted resistance sled (a.k.a. buggy). It's the perfect excuse to get my 20,000 steps in each day, with low-impact exercise, that's perfect for burning off pregnancy fat stores. For more on the benefits of walking, see my previous article HERE. This item isn't cheap, but it needn't go on sale, as it's something that's permanently in demand. This is a new year's sale bargain  to my mind! Well, it is if you've just had a new baby at least – it's probably not that relevant otherwise!
ITEM 5: Back relief….
As someone who's a trained sports masseuse, and who loves the feeling of a great sports massage herself, Covid, lockdown and pregnancy-related back pain has been a frustrating combo. I found a few things very helpful aside from specific exercises to combat the pain.
i) A bath:
This has seriously been heaven-sent. Getting into a hot (not too hot) bath has really helped south any tired aches and pains. It has become a bit of a daily routine.
ii) Vastgun – the handheld massage gun :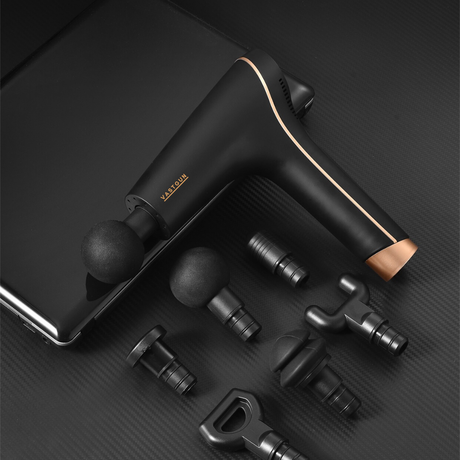 This was kindly gifted to me and has proven super useful over pregnancy. It's an acquired taste – some people love a handheld massage device and some people quite dislike it. Whilst I personally prefer a good old fashioned sports massage with thumbs working out the knots in deep muscular tissue, the Vastgun has been awesome during the lockdown when it hasn't been possible to visit a professional practitioner, and I really look forward to using it once I get back to my normal strength training as I know it'll be perfect for to relieve muscle tension and knots post-workout.
iii) A helpful husband:
Get your husband to massage your back – I found Bio-Oil to be the best for me. It serves as an anti-stretch-mark oil, and really absorbed deep into the skin after a long hot shower or bath.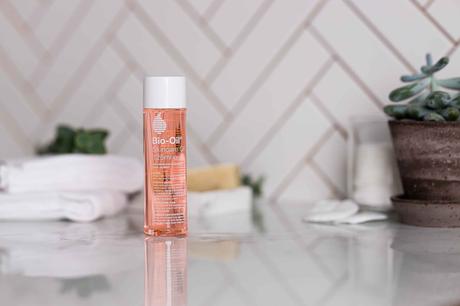 ITEM 6: Pull Up Mate, GBP 99.95, down from GBP 120.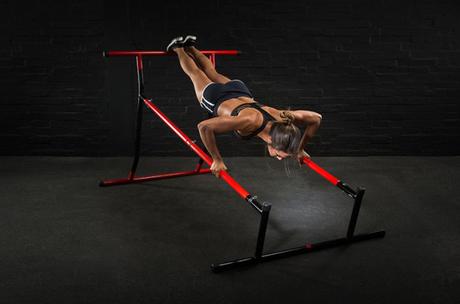 Gymgoing is off the cards given Covid lockdown, and my conditioning isn't what it once was, so I'm working my body back up to strength with this home gym equivalent from the good folks at Pull Up Mate. With this simple structure which is permanently assembled in my back garden, I can do Leg raises, Knee raises, Modified push ups, Dips, Chin ups and Pull-ups to name but a few.
ITEM 7: Alllll of the literature.
Someone said to me that 'the best approach/method to parenting can sometimes be the instinctual maternal one'. It stuck with me, it's comforting because mothers have been successfully guessing their way through parenthood for millions of years, guided only by the oral tradition. Still, babies aren't little machines that take instruction, regardless of how prepared you are. As such, I personally like to arm myself with as much knowledge as possible, so that WHEN a panic unfolds, I don't just throw my hands up in the air and manically search the answer online. I like to have a few tools at my disposal or have an idea of what to expect/what's going on.
The other piece of advice that stuck with me was 'if you decide to read parenting book methods, read as many as possible. Avoid sticking to only one as it's one person's idea'. So instead I read many… about 20, then formed my own aggregated conclusions. Some were utterly fascinating, whether you're a baby kind of person or not. These fascinating books have totally impacted the way I chose to approach parenting, and I would be happy to recommend this reading for consideration, so here's a brief TOP 3;
i) What Every Parent Needs to Know, Dr Margot Sunderland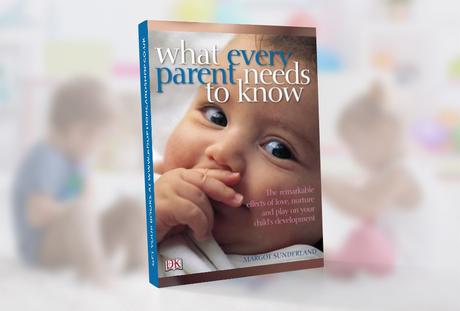 This has by far been my favourite book. Dr Sunderland's approach reveals what neuroscience and neurochemistry can teach us about parenting that's consistent with good social outcomes, and therefore how to make informed evidence-based decisions about how to optimise the way you care for your child. Reading this has been a real eye-opener for me, as it turns out babies are remarkably sophisticated and a baby's brain development in the first year alone is astonishing. Dr Sunderland explains how screen time affects the child's brain, and lends a particular focus on how love, nurture and play can contribute to your child's social development, and disarm the stress and alarm systems that can seriously undermine their neural development as they age. My top book.
ii) What to Expect – The First Year, Heidi Murkoff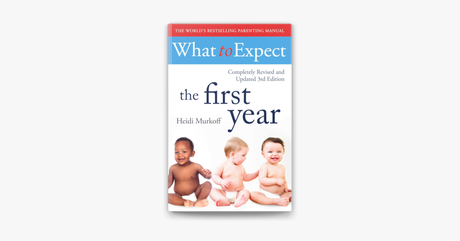 This is perceived to be the holy scripture when it comes to babies, and is probably the book that most first-time parents turn to. It covers pretty much every practical thing you need to know month-by-month explaining everything you need to know for the first year with a new baby for example – shopping list for baby, feeding (breastfeeding/formula/preparing homemade baby food), charts for key development stages and sleeping habits and so much more. I read it before birth and I have been dipping back into it daily after birth; it just nails it for me.  
iii) Contented Little Baby Book – Gina Ford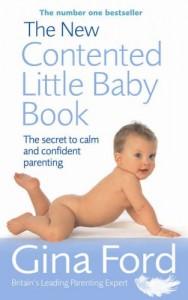 Possibly the most divisive book out there, the author is the Routine Queen, known to be one of the strictest and most decorated midwives. Dislike or love her methods, as a midwife she's worked in the industry for a long time and countless parents have experienced material success using her methods. Personally, I like the idea of having a schedule around feeding, sleeping and playtime. I like to know what I'm doing and when so I can plan my day accordingly – I turned her book into an daily excel schedule for my kitchen board. There are a few things in the book which instinctively I don't feel comfortable with, certainly not for the first year, but recognise that other parents will be comfortable with. For instance, Ford suggests if the baby isn't settling, to avoid soothing the baby, refrain from making eye contact, or from speaking to him/her. Some components of her framework structure appeal to me a lot though, and therefore my approach is a Frankenstein's monster of all the 20 books I've read!
ITEM 8: Hands-free pumping. The Elvie – revolutionising expressing.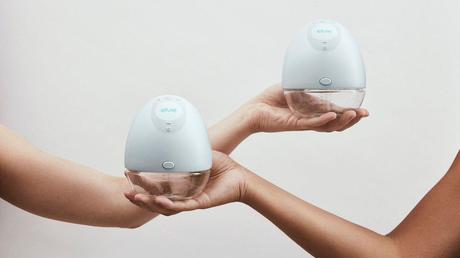 I don't want to dwell on this too much, but this device has essentially unchained lactating women from the power socket, and rendered the process of expressing breast milk into something you can do *whilst you're doing anything else*. Liberating times. Purchasing this was a high quality decision, and I'm glad I listened to the random customer in John Lewis who implored me to spend the extra money on it. You'll need something to contain it… Nursing Bras! I tried around a dozen different nursing bras but found the Bravado Body Silk Seamless Maternity & Nursing Bra ( https://www.jojomamanbebe.co.uk/bravado-body-silk-seamless-nursing-bra-dusted-peony-e3722.html) to be the softest, offer the most support and the most comfortable.
Well at risk of maternitying you out, that's the top 8 list. More to follow as I navigate this journey!
Faya x