When it comes to sun protection, it seems like SPF, UV and sweat-resistant options are endless, but what is the best sunscreen for runners?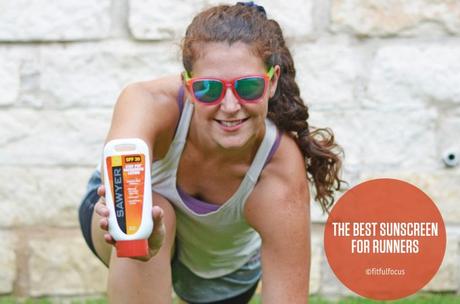 I received Sawyer Stay-Put 30 SPF Sunscreen to review as part of being a BibRavePro. Learn more about becoming a BibRavePro (ambassador), and check out BibRave.com to review, find and write race reviews.
I'm a stickler for wearing sunscreen. As a freckly red-head, I kind of have to be. I hate getting sun burned, and I hate the idea of skin cancer even more. So you better believe that I lather up before every run.
I've tested out my fair share of sunscreen over the years. I've gone for the store brands and the expensive brands, the sprays and the lotions, the regular kind and the sport kind. After years of sunscreen exploration, I think I've finally found the cream of the crop. It's a sunscreen that rubs in easily, doesn't feel greasy, doesn't leave a residue behind and actually protects. I've deemed it the best sunscreen for runners, and I'm here to tell you all about it. But first, a little Sunscreen 101.
What Exactly is SPF?
SPF stands for Sun Protection Factor, a measure of how well a sunscreen will protect skin from the sun's harmful rays. Typically, the higher the SPF, the more protection you get. However, how liberally you apply that sunscreen makes a big difference in terms of effectiveness. If you apply a very light layer of SPF 30, you may only be getting the protection of an SPF 15, so apply liberally, kids.
UVA & UVB Explained
The light that reaches us is made up of two different harmful rays: UVA and UVB. UVA rays are long wave ultraviolet rays. They penetrate deep into the skin's thickest layer. UVB rays are short wave ultraviolet rays. They typically burn the superficial layers of your skin and play a major role in skin cancer. Not cool, UVB, not cool.
Fun fact: UVB rays can cause damage within 15 minutes! BUT that damage may not show up for an hour. Like a low-impact workout, you may not feel the burn right away, but that doesn't mean it's not there.
Anywho, SPF is only a measurement of how much protection your skin is getting from UVB rays, so if you see a sunscreen label that claims Broad Spectrum or UVA protection, there's no way to tell how much protection you're actually getting from UVA rays. More than likely, it's not a whole lot.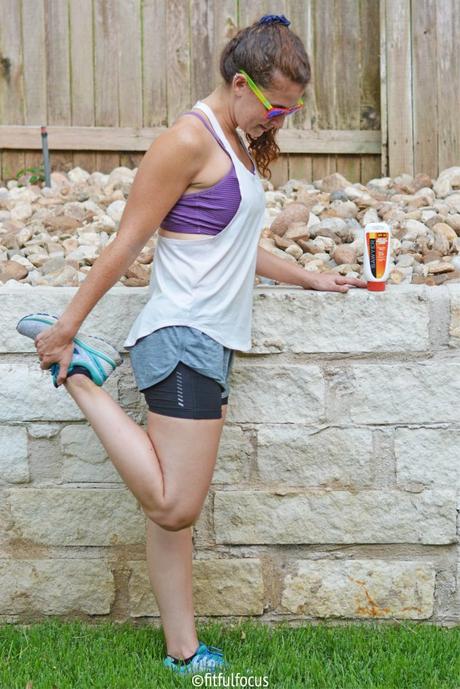 What Makes Sunscreen Effective
While SPF levels help protect against UVB rays, how sunscreen is applied is the key to success. For most sunscreens, that means applying liberally every two hours. However, you can get more bang for your buck by purchasing a sunscreen that actually stays put and lasts all day.
Allow me to introduce Sawyer Stay-Put SPF 30, aka the best sunscreen for runners.
Sawyer Stay-Put SPF 30 Sunscreen uses a special technology to bond the sun ray absorbing agents deeper into the skin, penetrating where other sunscreens don't reach. That means sweat and water pass over the deeply absorbed compounds without flushing the protective sunscreen away. It also means you don't have to reapply every two hours like other sunscreens.
The Stay-Put formula was also engineered to be light and breathable, and I have to say it really is!
Not only does this sunscreen rub in easily, but it doesn't feel greasy or leave any kind of residue after I sweat like other sport sunscreens I've tried.
So far, I've worn this sunscreen while running, jumping rope, playing volleyball, and hanging out by the pool. I never had to reapply and never got burned. That's saying a lot for a fair-skinned, freckly red head.
Let's review the criteria for being the best sunscreen for runners again, shall we?
Rubs in easily - ✅
Doesn't feel greasy - ✅
No residue - ✅
Actually protects - ✅
Sawyer Sunscreen FOR THE WIN!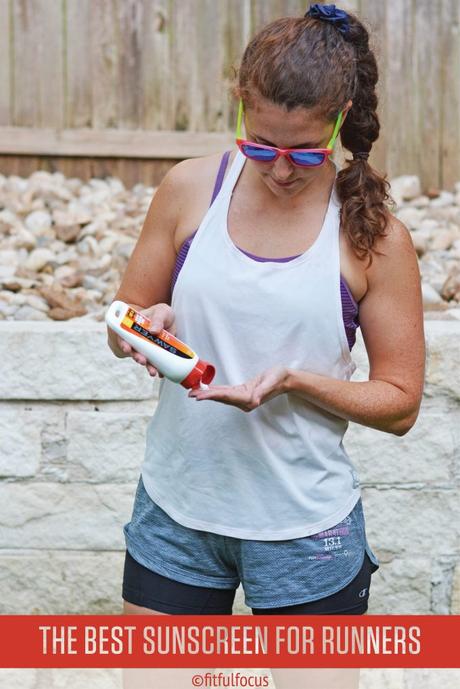 Learn more about Sawyer Stay-Put SPF 30 here and get yo'self some STAT.
Let's Chat:
Are you good about sun protection?