What is CBD oil, how do you use and it and what are the benefits of CBD oil for runners? I tried it for one month, and here's what happened.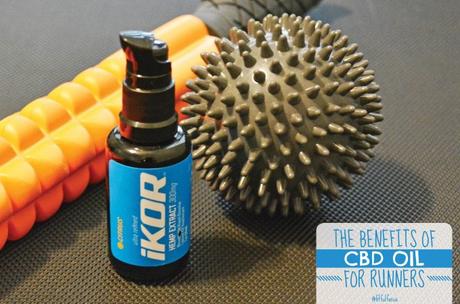 I received an iKOR to review as part of being a BibRave Pro. Learn more about becoming a BibRave Pro (ambassador), and check out BibRave.com to review find and write race reviews!
Welcome to another great Wild Workout Wednesday Link Up where Annmarie from The Fit Foodie Mama and I bring you workout ideas, motivation, inspiration and recipes to try. Join us each week by reading along, linking up and grab the button to proudly display on your blog/in your posts!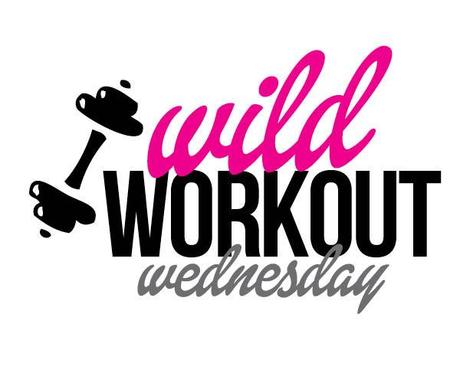 What if there were a product that could give you better sleep, improve your mood, decrease your anxiety and help you recover faster from workouts? Sound too good to be true? What if I told you it wasn't?
All of those are potential benefits of CBD oil, one of the hottest products to hit the market in 2018.
I first heard of CBD oil when my friend told me she gave it to her dog. Yes, her dog. Her pup had severe separation anxiety, and apparently CBD oil helped chill her out while my friend was at work. Then I heard about it again from a friend who suffered from back pain. She said it helped her muscles immensely.
I was intrigued. Could CBD oil help alleviate some of my stress? Could it help my muscles after long runs? I was contemplating give CBD oil a shot when BibRave reached out with an opportunity to try iKOR CBD oil.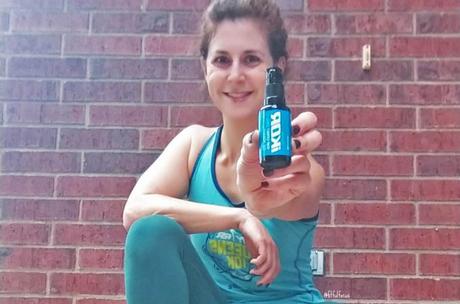 FIRST THINGS FIRST, WHAT IS CBD OIL?
CBD is short for cannabidiol, a naturally occurring compound found in the Cannabis sativa L plant. CBD is commonly extracted from industrial hemp plants, but don't be confused, hemp is NOT the same as marijuana.
Both hemp and marijuana come from the same plant, but hemp is a form of cannabis grown mainly for it's fiber and use in clothing, paper, biofuels, dietary supplements, cosmetics, food and more. It's totally legal and will not get you high. Marijuana, on the other hand, is a version of cannibis that has THC, the psychoactive compound that is still illegal in many states (including, Texas unfortunately).
iKOR CBD oil has 300mg of hemp extract and is a clean, natural source of recovery enhancing, liposomally encapsulated CBD extract.
Lipo what now?
Here's how iKOR breaks it down: Liposomes are microscopic, hollow, liquid-filled spheres made from phospholipids. Phospholipids are the primary component in the walls of every cell in the human body. Due to this, liposomes are easily absorbed in the body, and when loaded with pharmaceuticals and/or dietary supplements, are a very effective method of drug/supplement delivery. At present, liposomes are the most bioavailable oral way to deliver nutrients.
iKOR also comes in a citrus flavor, but to be honest, it didn't taste all that citrusy to me. I wasn't a huge fan of the flavor, but I got used to it over time.
SO, HOW DO YOU USE iKOR CBD OIL?
iKOR CBD oil comes in a little bottle with a pump. They recommend taking it twice daily, at five pumps per use for a total of 10 pumps (10mg) of CBD per day (you can take more if you're in heavy training mode since there are no known negative side effects to taking large doses of CBD). I place the pumps under my tongue and hold them there for about 30 seconds. This isn't in the instructions, but that's what I heard you're supposed to do from some friends that take CBD oil.
iKOR suggests using it for 7-10 days and then stopping for 3-4 days to see how you feel and assess if there are changes in your sleep quality, anxiety levels or how your body feels after longer workouts. Then, continue using iKOR twice daily to compare everything apples to apples.
So that's exactly what I did.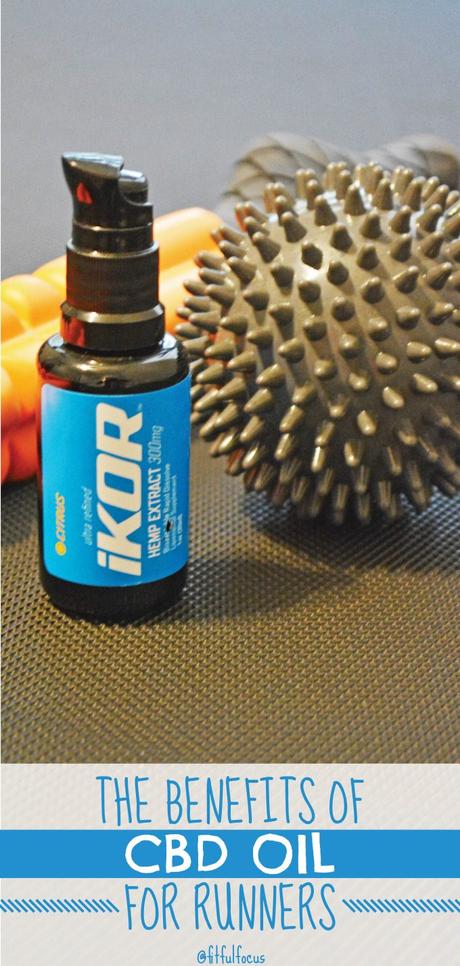 DID I NOTICE ANY BENEFITS OF CBD OIL FOR RUNNERS?
iKOR states the primary recovery benefits of there CBD oil are anti-inflammatory, anti-oxidant, anti-anxiety and improved sleep quality, so let's break it down benefit by benefit.
Anti-inflammatory/anti-oxidant
I'm grouping these together because they seem to go hand-in-hand with muscle recovery. I was most interested in seeing how iKOR would affect my recovery after the Hill Country Halloween Half Marathon and the Rock'n'Roll Savannah Half Marathon. I pushed myself during the Hill Country Half and fully expected to be pretty sore for a few days following. With the exception of a blister on the ball of my right foot, I felt pretty awesome the day after the half! I usually experience soreness and tightness in my hips, knees and hamstrings, but I didn't feel any of that after the half. Score 1 for iKOR.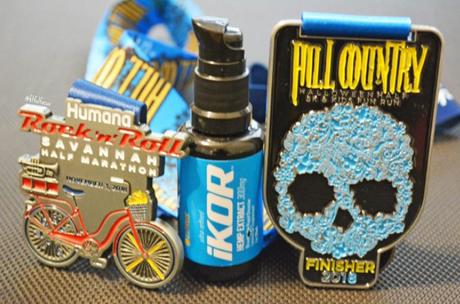 To really see if iKOR made a difference, my 3-4 day off cycle fell over the Rock'n'Roll Savannah Half. I ran that race conservatively with a friend. The next day, I wasn't horribly sore, but my knees and hamstrings definitely weren't at 100%. Considering I experienced zero soreness after a tough half while on iKOR and mild soreness after a conservative half without iKOR, I think it's fair to say iKOR helped boost my recovery time.
Anti-anxiety
I'm not a particularly anxious person, so I can't really say whether or not iKOR helped on this front. However, I know a few of my fellow BibRave Pros found it beneficial.
Improved sleep quality
Sleep is where I saw the biggest difference. My first few days taking iKOR, I slept very soundly and barely moved a muscle all night long. I also experienced vivid dreams. I'm not a dream expert, but I believe dreams typically occur during REM (rapid eye movement) sleep. Also, according to this article, during REM sleep the brain is active but muscles become more relaxed. Relaxed muscles = faster recovery, right? SURE!
OVERALL THOUGHTS ON CBD OIL
Overall, I think iKOR played a big role for me in terms of better sleep and faster recovery. If they could make the taste a little more pleasant, it may become a more permanent part of my training routine.
Want to give iKOR a try? Get 20% OFF when you use the code " BibRave20" at checkout. (expires 12/31/18)
Join today's Wild Workout Wednesday Link Up!
Let's Chat:
Would you ever try CBD oil?