by Nina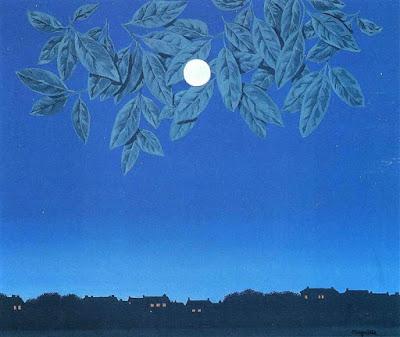 The Blank Page by Rene Magritte
After more than seven years of managing, editing, and writing for this blog, it's time for me to take a break. So after much thought, I decided to take a sabbatical next year to work on my creative writing and some personal projects. During that time, because it is just me who does all the day-to-day work that makes this blog possible (see A Yoga Blog Without a Woman), there will be no new posts on the blog. 
However, all the posts we've done since 2011 will still be accessible to you. And that's 1769 posts! So if you haven't been reading daily since the very beginning, you will surely find lots of articles of interest here that are new to you. To look through the archives, you can simply scroll down through the posts and go back in time. But you can also use the searching tools to find posts by particular people or on particular topics or even go back to the time period before you started reading the blog. See How to Search for information on the three different ways to navigate through the archives.And if you want to keep following any of the staff members during this sabbatical, here's where you can find us:
Nina Zolotow: I'll be playing around on a new blog called Delusiastic!. On that blog, you'll find my prose poetry, fiction, and creative non-fiction (some old, some new) along with some new yoga writing and my meditation diary and the meditation support group I wrote about in My Meditation Project. I have a hot mess of interests, so who knows what will happen. I will also continue to post some on the Yoga for Healthy Aging Facebook page so you can follow me there. But you can also friend me personally on Facebook.Baxter Bell: You can follow Baxter on YouTube, Facebook, and Instagram. His website is baxterbell.com (see workshops, retreats, and Yoga for Healthy Aging intensives for info on those events). To sign up for his newsletter, go here. Baxter will also be posting on the Yoga for Healthy Aging Facebook page during the sabbatical, so you can also follow him there. Ram Rao: You can follow Ram on Facebook, email him at  [email protected], or follow his Ayurveda teaching program with CCA at ayurvedacollege.com. Beth Gibbs: For information on Beth Gibbs' classes and upcoming workshops, see Beth's Classes and Workshops. For information about Beth, ProYoga Therapeutics, and Beth's book and CD, see proyogatherapeutics.com. 
Jivana Heyman: Jivana will be blogging regularly on the Accessible Yoga blog in the coming year. So check out this blog (which I've been helping out with lately) or even subscribe to it. You can also follow Jivana on Facebook and Instagram. See see Jivana's Workshops and Trainings for upcoming workshops and trainings. For information on Accessible Yoga, see accessibleyoga.org and follow Accessible Yoga on Facebook and Instagram.Victor Dubin: You can follow Victor on Facebook and @victordubin on Instagram, see Victor's upcoming workshops and trainings, and view Victor's online yoga class videos.
Jill Satterfield: You can follow Jill on Facebook, YouTube, and Instagram. For information about Jill's classes, workshops, and retreats, see Jill's Classes, Workshops, and Retreats and School for Compassionate Action, and for information about Jill and Vajra Yoga jillsatterfield.org. To sign up for Jill's newsletter, go here.° Follow Yoga for Healthy Aging on Facebook ° To order Yoga for Healthy Aging: A Guide to Lifelong Well-Being, go to Amazon, Shambhala, Indie Bound or your local bookstore.