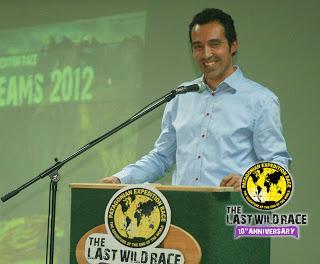 Stjepan Pavicic (Photo 

Valentino Saldivar)
Sadly we don't just get to report the good news.
The story that the next Patagonian Expedition Race is unlikely to take place and that the future of such a great race is in doubt, definitely comes in the bad news category. (Read the story here.)
It is a unique race and one which adventure racing can ill afford to lose, but after a decade of competition in the wilds of Patagonia it is perhaps not surprising.
The race has always walked a financial tightrope, as almost all expedition races do, and organising it takes a huge commitment from a small team led by race founder Stjepan Pavicic. Yet everyone has their limits, even the most passionate and dedicated race organisers, and the truth is that the great adventure races do come ... and go.
Raid Gauloises, Eco-Challenge, Primal Quest, The Saab Salomon AR World Cup and X-adventure Series, the Abu Dhabi Adventure Race, The Mild Seven Outdoor Quest ... I could go on with a very, very long list.
I hope the race can conjure up some more support and will survive. Travelling there to report on it was one of the most remarkable experiences of my life, and I'm glad I went when I had the chance.
That applies to all those teams and racers out there who are inspired by great races and have added them to their bucket lists.  Those races need your support now, not in the future, so don't put it off, make it happen ... or you may have missed your chance.
[Looking back I'm proud to say SleepMonsters has covered all the Patagonian Expedition Races, and all the coverage is still up on the site. Let's hope there is more to come.]