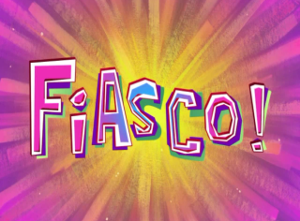 'Another Fiasco' - that was the title of an email I received from a racer who had been watching reports of the Checkpoint Tracker National Championship race in the USA recently. 
He'd just returned from the Bimbache Extrem (where the Race Director had run off) so was sensitive to the issue I'd raised recently on this blog about Adventure Racers 'consumer rights'. 
In summary it said 'Buyer Beware' because there is little recourse when things go wrong at a race you have paid good money to enter and invested your time in.
Shortly after writing that, along came the ill-fated Checkpoint Tracker race at Knoxville – the culmination of their National Series and an important event on the U.S. calendar.
A fair bit has been written about what happened by the teams involved and complaints included poorly placed checkpoints, new dark zone rules introduced during the race which affected the results (apparently because checkpoints were not yet out on later parts of the course), concerns about water safety cover and the security of equipment held by the race, almost non-existent on line coverage, and delayed and confused results.
Recently more racers seem to have been speaking out about disappointing race experiences – but is that a change for the better?
Adventure Racers are by nature very forgiving customers. They know races are difficult to stage and require a lot of hard work by the organising team and the good will of many volunteers. As adventure racers they know things can, and will, go wrong, and they get on and cope with them, making the best of any situation.
As a result they are reluctant to complain, perhaps also recognising that in such a small sport 'rocking the boat' is not good for the bigger picture. (There have been numerous cases of top teams never being paid prize money by major races as well, and they have never spoken out.)
The problem with that approach is that races and Race Directors who fail to deliver good events are not publicly held to account. It may be that word gets around and they lose entries at future races, or even that the event does not take place again, but poor events do continue to happen, and all too frequently.
So, maybe is a good idea to speak out if races are not up to scratch.
There should still be dialog with the organisers of course, and positive suggestions on how they can do better, but perhaps some public accountability is needed as well, to help ensure organising standards across the sport continue to improve, and the same mistakes don't get repeated over and over again.