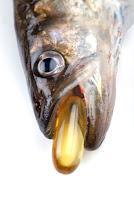 Nutritionists claim they are doing science, consumers buy it, and the supplements industry makes a healthy living from it. Only you probably won't. Here is why: 
One of the enduring diet questions is whether supplements are a good tool to (a) improve health, and (b) compensate for nutritional deficits of an enjoyable but less than healthy dietary habit.  
To most people, the answer seems to be a resounding "Yes". In the U.S. more than 65% of the population are regular supplement users. They spend north of 28 Billion US$ annually on their pills and potions. To put this into perspective:  28 Billion is more than the gross domestic product of Cyprus - the latest EU country in need of being bailed out. While Cyprus circles the drain, the supplement industry doesn't. In fact it is growing by 10% annually. A growth, which, in 2008, Dr. Daniel Fabricant, then vice president of the Natural Products Association (NPA), had correctly predicted. He knew the drivers of that growth: "...the products that grow are the ones with science behind them. When there's good science like there is behind ... vitamin D and omega 3s, that's really where the dollar is going to be spent." So, let's have a look at how good that science really is.  

Remember the time when Vitamin E and beta Carotene - the thing in veggies and fruits, which your body turns into Vitamin A - were found to be associated with decreased risk of lung cancer. The year was 1981 and the knowledge of that time had been summarized in the journal Nature [1]. You must keep in mind: if it's in Nature, it's like God's gospel.  Also keep in mind, that those studies were observational by design, that is, they observed an association between increased beta-carotene intake and lower incidence of lung cancers. Such observations do not allow us to say that one causes the other, even though the media types are typically quick in doing just that.  So, the natural conclusion from these association studies was: give smokers, those people who have the highest risk of getting lung cancer, a Vitamin supplement to reduce their risk. 

Then, in 1985, a group of Finnish researchers (The Alpha-Tocopherol, Beta Carotene Cancer Prevention Group, ATBC) did the one and only thing, which can establish a cause-effect relationship: a study in which male smokers, the people at highest risk for lung cancer, were given the supplement and another group wasn't [2]. In fact, the 29,000 participants had been randomized into one of 4 equal-sized groups, with group A receiving Vitamin E, group B receiving Vitamin A , group C receiving both Vitamins and group D getting simply a placebo. In 1994 the results came out. Certainly not in favor of the supplement. The guys on beta-carotene had an 18% higher rate of developing lung cancer than their peers who did not get this Vitamin. Actually, this rate was seen accelerating over time.

Another large trial, the beta-carotene and retinol efficacy trial (CARET) did essentially the same thing. It investigated the effect of beta-carotene on lung cancer risk in more than 18,000 participants at elevated risk due to their being smokers or having been exposed to asbestos. CARET was done in the U.S., and it delivered more sobering results: A 28% increase in lung cancer risk among those who had been randomized to receive the beta-carotene supplement [3]. The trial was halted, and follow-up observations showed a gradual reversal of elevated risk. That's a clear indication that the increased risk of lung cancer was attributable to the supplementation with beta-carotene and vitamin E. 

While these results certainly put a damper on the enthusiasm for vitamin A & E, the truly interesting finding is often overlooked and underreported: For the placebo guys in the ATCB study, there was a clear inverse relationship between intake of FOODS high in Vitamin E & A and the risk of lung cancer. The group with the lowest intake of those veggies and fruits, which deliver Vitamin E & A, had a 50% higher risk of developing lung cancer compared to those guys with the highest intake of fruits and veggies. 

These observation have been confirmed in the EPIC study which investigated the effects of diet on cancer. Also here, a high intake of fruit and vegetables, not supplements, was found to reduce smokers' risk of lung cancer considerably [4].  With these facts about nutrition science, and how the supplement industry uses it, I simply wanted to set the mood. Now, let's look at how this science is doing in the vitamin D and omega-3 department as emphasized by Dr. Fabricant.

Vitamin D supplements are believed to improve or maintain bone health in older adults, particularly in women. Indeed, what comes out of science labs seems to support this notion. Dr. Bischoff-Ferrari and her colleagues evaluated 11 randomized controlled trials to answer the question whether vitamin D supplementation reduces fracture risk in women aged 65 and older. It does. But only in those with the highest daily intake, more than 800IU. Good news for the supplement industry? You bet. But is it good news for you, too? Maybe not. Vitamin D needs to be taken with calcium to be effective. But high calcium intake by way of supplements appears to increase the risk for heart attacks, whereas dietary calcium intake, say from milk and cheese, does not [5]. 

In view of all this evidence the United States Preventive Services Task Force (USPSTF) recently issued its draft recommendation, which says that there is insufficient evidence to "...to assess the balance of the benefits and harms of combined vitamin D and calcium supplementation...". But rest assured, the supplement industry has all the evidence and science, which the USPSTF has not. Or so they want you to believe. 
Let's move over to the famous fish oils and their Omega-3s.

The Omega-3 fatty acids are often praised as the constituents of fish oil, which protect against heart disease. At least that's what the supplement industry says. Science says something else. A double-blind prospective study of 2500 men and women aged 45 to 80, who had experienced a heart attack or stroke, investigated whether omega3- supplementation would prevent further cardiovascular events [6]. It didn't. 

You might ask, why this study looked only at people who had already cardiovascular disease. Maybe they are so far down the drain, that fish oil can't do its trick any more. Wouldn't it be nice to know whether omega-3 is protective in people who do not have cardiovascular disease? Yeah, it would. It would also be nice for you to tell me how to run such a study. Realistically. You would have to enroll thousands of healthy people, randomize them into those who MUST NOT EVER get their hands on omega-3 supplements and those who MUST take it every day for many years. Go find those people. Then, after many years, you would have to compare the outcome between the two groups. And you also would have to rule out those outcomes to be affected by such factors as physical activity and all the different food habits those thousands of people have. Of course, you would need funding for this type of research. Only, who will give you the funds? Certainly not the pharmaceutical industry. It pumps billions into research, yes, but only for proprietary chemicals. There is nothing proprietary about a vitamin, which every Tom, Dick and Harry can put into a pill. Which is why even the supplements industry won't give you a single dollar for your research. Now you know why such studies are not being performed. And why nutrition science is so fickle with its results. 

What's the taking home point: When it comes to nutrient-health interactions, it is obviously not as simple as boiling down the effects of food to an individual vitamin or other nutrient. Neither is it as simple as stuffing this nutrient into a pill and shoving it down your throat. In the words of Einstein: "Make things as simple as possible, but not simpler." Reducing the effects of food to individual vitamins or other nutrients is obviously an oversimplification. When, as a result of oversimplification, nutrition science makes you jump from one supplement to the next, what does the supplement industry do? They are laughing their way to the bank. And, as we have seen, Mr Fabricant knows why. He is no more with the NPA, though. He has switched sides to work now for the FDA as director of its Dietary Supplement Programs division. Let's hope the FDA's view on nutrition science remains as skeptical as it ought to be. In the interest of your health.

1.Peto R, Doll R, Buckley JD, Sporn MB: Can dietary beta-carotene materially reduce human cancer rates? Nature 1981, 290(5803):201-208.
2.The effect of vitamin E and beta carotene on the incidence of lung cancer and other cancers in male smokers. The Alpha-Tocopherol, Beta Carotene Cancer Prevention Study Group. N Engl J Med 1994, 330(15):1029-1035.
3.Goodman GE, Thornquist MD, Balmes J, Cullen MR, Meyskens FL, Jr., Omenn GS, Valanis B, Williams JH, Jr.: The Beta-Carotene and Retinol Efficacy Trial: incidence of lung cancer and cardiovascular disease mortality during 6-year follow-up after stopping beta-carotene and retinol supplements. J Natl Cancer Inst 2004, 96(23):1743-1750.
4.Gonzalez CA, Riboli E: Diet and cancer prevention: Contributions from the European Prospective Investigation into Cancer and Nutrition (EPIC) study. Eur J Cancer 2010, 46(14):2555-2562.
5.Li K, Kaaks R, Linseisen J, Rohrmann S: Associations of dietary calcium intake and calcium supplementation with myocardial infarction and stroke risk and overall cardiovascular mortality in the Heidelberg cohort of the European Prospective Investigation into Cancer and Nutrition study (EPIC-Heidelberg). Heart 2012, 98(12):920-925.
6.Galan P, Kesse-Guyot E, Czernichow Sb, Briancon S, Blacher J, Hercberg S: Effects of B vitamins and omega 3 fatty acids on cardiovascular diseases: a randomised placebo controlled trial. BMJ, 341.



Peto R, Doll R, Buckley JD, & Sporn MB (1981). Can dietary beta-carotene materially reduce human cancer rates? Nature, 290 (5803), 201-8 PMID: 7010181
The Alpha-Tocopherol Beta Carotene Cancer Prevention Study Group (1994). The effect of vitamin E and beta carotene on the incidence of lung cancer and other cancers in male smokers. The Alpha-Tocopherol, Beta Carotene Cancer Prevention Study Group. The New England journal of medicine, 330 (15), 1029-35 PMID: 8127329
Goodman GE, Thornquist MD, Balmes J, Cullen MR, Meyskens FL Jr, Omenn GS, Valanis B, & Williams JH Jr (2004). The Beta-Carotene and Retinol Efficacy Trial: incidence of lung cancer and cardiovascular disease mortality during 6-year follow-up after stopping beta-carotene and retinol supplements. Journal of the National Cancer Institute, 96 (23), 1743-50 PMID: 15572756
Gonzalez CA, & Riboli E (2010). Diet and cancer prevention: Contributions from the European Prospective Investigation into Cancer and Nutrition (EPIC) study. European journal of cancer (Oxford, England : 1990), 46 (14), 2555-62 PMID: 20843485
Li K, Kaaks R, Linseisen J, & Rohrmann S (2012). Associations of dietary calcium intake and calcium supplementation with myocardial infarction and stroke risk and overall cardiovascular mortality in the Heidelberg cohort of the European Prospective Investigation into Cancer and Nutrition study (EPIC-Hei Heart (British Cardiac Society), 98 (12), 920-5 PMID: 22626900
Galan P, Kesse-Guyot E, Czernichow S, Briancon S, Blacher J, Hercberg S, & SU.FOL.OM3 Collaborative Group (2010). Effects of B vitamins and omega 3 fatty acids on cardiovascular diseases: a randomised placebo controlled trial. BMJ (Clinical research ed.), 341 PMID: 21115589