We took a long evening walk on the River Edge Parkway along the Wisconsin River tonight... all the way down through Whitewater Park, around Fern Island and then back home through downtown Wausau. Roundtrip, this takes us about 2 hours which includes time to play fetch with Charlie and let her go swimming.
She pulls pretty hard on her leash until we get to the water because she can't wait to go swimming. When I told her to "go find a stick," she brought me a small branch/log. Oh well... she always seems to go for the biggest stick she can find.
It reminds me of this time a couple of years ago when Ruffwear ran a pretty funny April Fools Day joke on their Facebook page introducing their newest toy, The Stick. Which was basically a stick. And everyone started chiming in on their dog's favorite style, shape, type, etc. which grew into hilarious tales of dogs that preferred logs over sticks.
Well, that pretty much explains Charlie. The bigger, the better.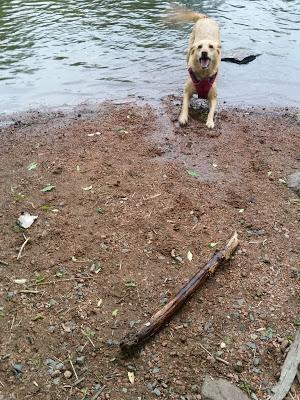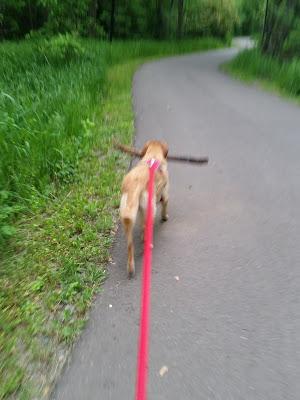 She insists on carrying her "treasure" with her for a while after we're done swimming.
We were lucky enough to see a variety of wildlife during our city walk tonight. A few Great Blue Herons were fishing near the shore, always keeping a little ahead of us but close enough to get a good look at them.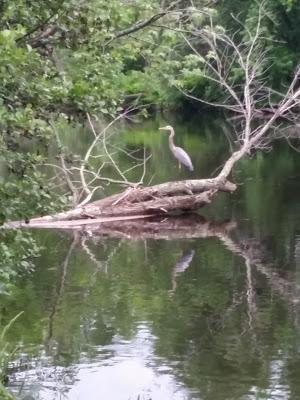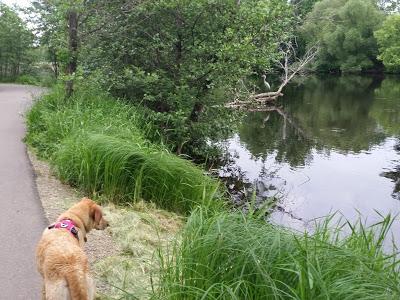 Great Blue Heron on log in river off to the right of Charlie.
We also saw a deer on the island across the shore from the riverwalk. I tried pointing it out to Charlie, but she didn't see it.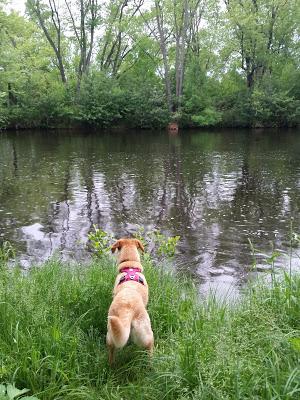 Deer across river under the tree trunk.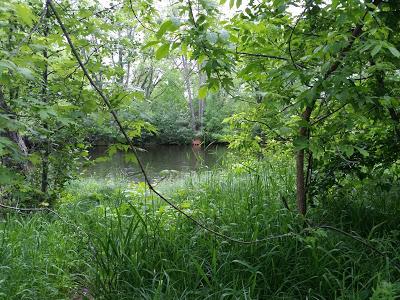 Deer in the middle across the river.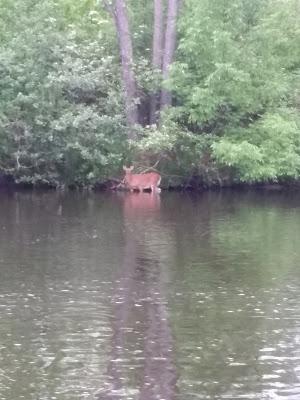 It was pretty cool seeing all this wildlife basically in downtown Wausau! I feel pretty lucky that I live close enough to this trail and the Wisconsin River that I can just walk over any time I like. Life is good.