Two of the hottest brands are coming together for a fit & fashionable partnership: SoulCycle X Target! Read on to see how you can get involved.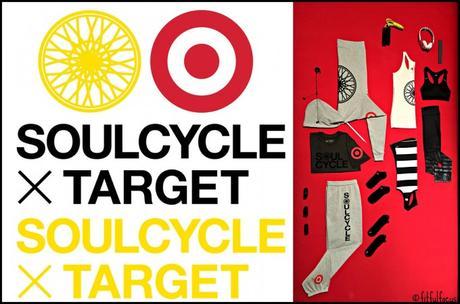 If you haven't already heard the awesome news, Target and SoulCycle are teaming up to make 2016 the most fit & fashionable year yet!
I'm sure all of you know Target, the store in which you go in to to buy one thing and come out spending your entire month's rent. I once went into Target to get something (I can't even remember what) and ended up buying pajamas with chickens on them. Yup. Target is a dangerous place.
The other part of this amazing partnership is SoulCycle, the country's premier full-body cycling workout. If you haven't had the opportunity to try SoulCycle, you must - at least once. Prior to trying SoulCycle, I didn't know spinning could be so fun. Their instructors are top of the line, their playlists are on point and their workouts feel more like dance parties than gym sessions.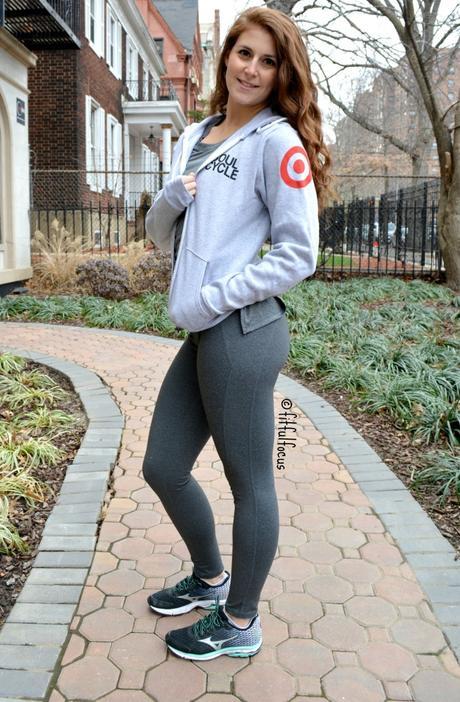 So what's the point of this partnership? Currently SoulCycle is in several cities but not all the cities, so the brand is working with Target to bring their spinning experience to new places via a 10-city tour! The events are open to the public for 6 classes a day, which you can sign up for here. They'll be stopping in:
January 22-24: Washington DC, Houston, Seattle
January 29-31: Atlanta, Nashville, Denver
February 5-7: Miami and Chicago
February 12-14: Minneapolis and Los Angeles
Each event will also feature a pop-up shop with SoulCycle X Target apparel, like this...
...and all this!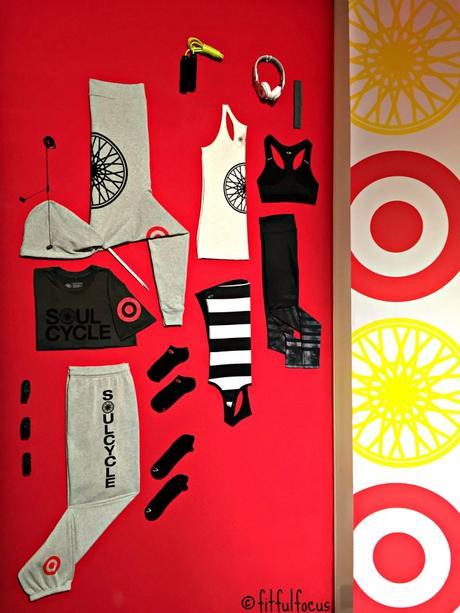 I was fortunate enough to attend the NYC launch party last week, and man was it a blast! Upon arrival, I was assigned a locker that was filled with fun accessories to help me gear up.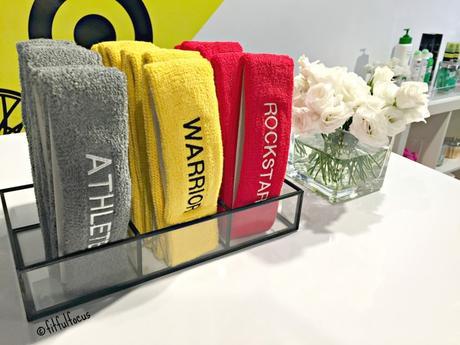 Then I just hung out for a bit in the main event space to check out some of the new apparel, play in the photo booth and try to awkwardly get a good picture of Hilary Duff and Lea Michele who were both there for the ride! Every time I saw Hilary, I couldn't help but think of Lizzie McGuire. Anyone else watch that show back in the day?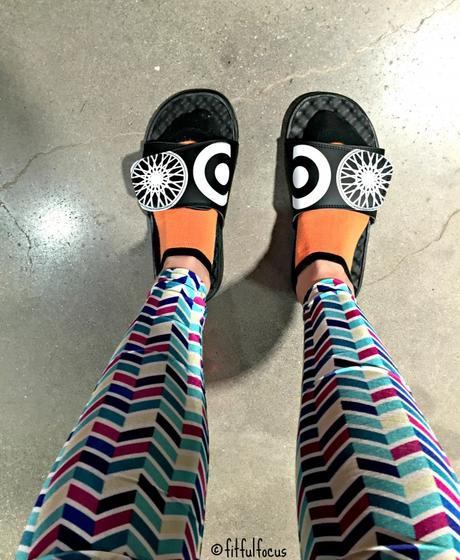 Soon enough it was time to head into the studio for what proved to be an incredibly fun workout. Three of SoulCycle's best instructors (Marvin Foster, Charlee Atkins [my favorite] and Emily Turner) led the class to DJ Irie's live beats.
I was having so much fun, I almost didn't realize I was sweating like a beast.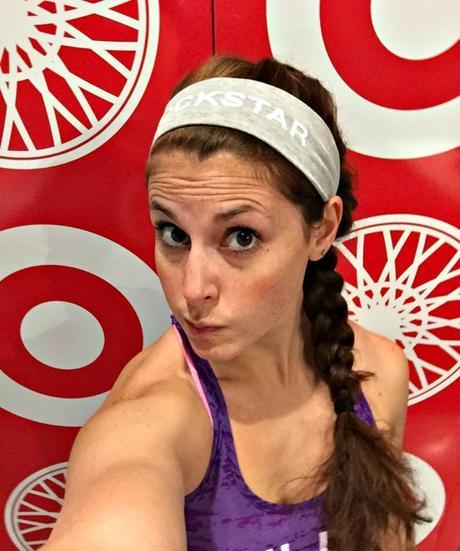 As the final song came on, Fight Song by Rachel Platten, there was an excited stir in the class and all of the sudden, Rachel was onstage singing to us live! It was incredible. She was incredible. Target and SoulCycle really know how to do it right.
Afterwards, we went back into the main event space for drinks, snacks and another mini concert by Rachel.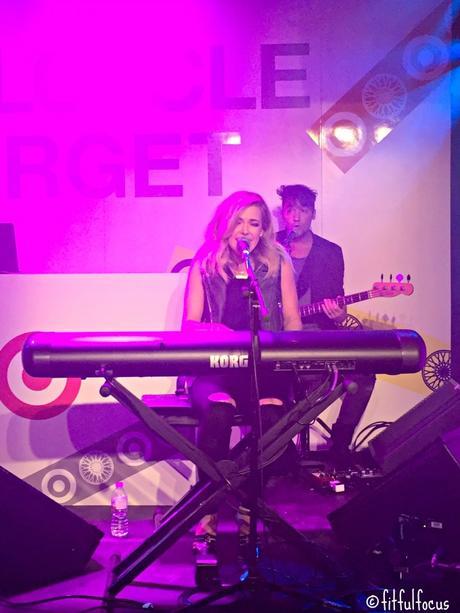 I didn't want the fun to end, but at least I was sent home with an awesome swag bag...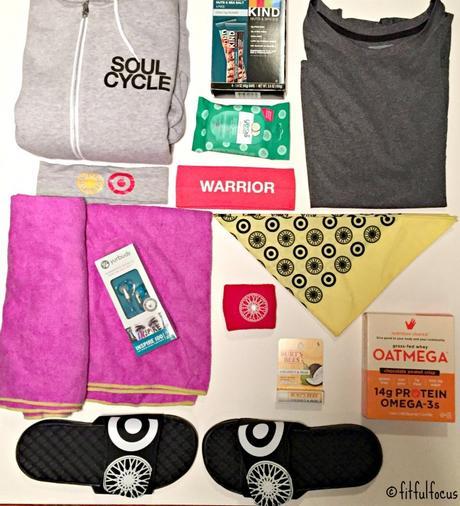 ...and this fun vid:
If you live in one of the cities listed above, definitely try to get yourself a bike. If you can't make the live events, you can still get your fit & fashionable on at the SoulCycle X Target shop and by sweating it out to their Spotify workout playlist.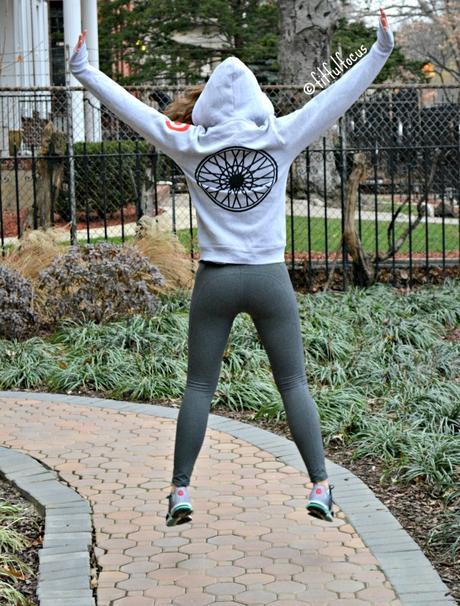 Now let's see what fit & fashionable things you've been up to this week! Add your links below, and don't forget to check out the full link up rules here.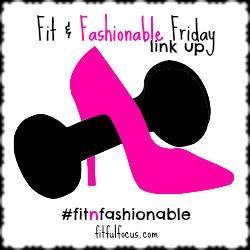 Let's Chat:
Have you ever been to SoulCycle?
Are you as addicted to Target as I am?
Who's going to try to go to one of these events?
I was invited to attend a SoulCycle X Target event, but was under no obligation to write a review.