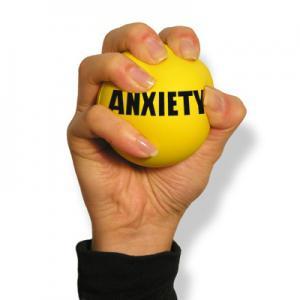 bipolardisordertips.net
Hello All,
Obviously there are varying degrees of anxiety. Those of us who have experienced it, all know that an anxiety attack can range anywhere from mildly uncomfortable, to feeling in the sufferer's mind, quite like a heart attack.
You know, often I like to surf the web for sites, forums, and blogs that have to do with all types or psychological disorders, including, of course anxiety, as I feel that it is important to keep up on new trends and information in the world of mental illness.
Yesterday I came across a new blog by a man named Sam Randolf.
You can find it at 911anxiety.com .
There's only one post so far, but when I read the experiences that this man has been through, and from the age of seven, even I was amazed!
Talk about trials and tribulations?
The tests, the experimentation with different medications, the doctors. Not to mention the troubles in school, getting picked on constantly, etc.
In any case, I will definitely be writing more about this man's going from pain to peace.  But until then, all I know is that I am extremely grateful that I didn't have to suffer half of the pain that it seems this man has had to go through.
And I think that most of you will be as well once you see his post.
Mordechai