Mar 20, 2012 by Tatianna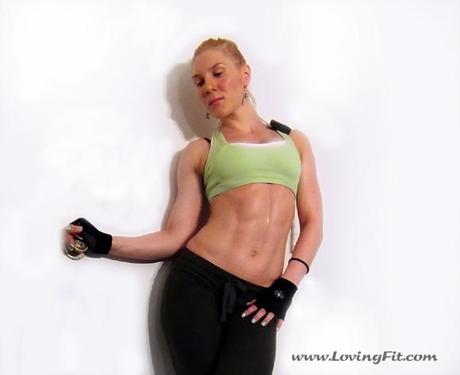 Hi Everyone,
This is my second full length six pack abs & core workout.  I will be making many more routines that are full length for the abs. The last full length abs routines was the " Abs Climber Workout ". This type of workouts are an extra addition to the workout routines that we do 4 times a week, and I recommend for you to train your abs with a full routine twice a week.
This workout is designed not only to work your abs but to also strengthen your core. I you area a complete beginner at working out I recommend you to start out building your strength with plank variations ( check out the video that I made with plank variations. This specific routine is for intermediate level and at the end of the workout I also give variations for beginners.
If you would like to add a bit more intensity to this workout then extend your interval to 1 minute, instead of 40 seconds.
Since this video is full length you will not need your timer, you can just follow me along. Don't try to follow my reps, if you can do more, do more. If you can't then do your best.
Since every exercise in this workout is for abs I extended the rest interval to 15 seconds, this way you can full recover between rounds and really push to your max without stopping during the max interval.
All I was using in this workout was a set of weights ( 10 lbs each ), a mat, a balance ball and my timer.
Workout Explanation
This routine consists of 7 exercises through which you will go twice. I set my timer for 14 rounds of 15 sec ( break interval ) and 40 sec ( max interval ).
Walking Elbow Plank
Sliding Scissors with weights
Leg Lifts & Butt Lift
Balance Ball Cross Climber ( watch how I did this exercise in the video, engage your abs through out the whole movement and make sure you watch your form )
Side To Side Oblique Crunch
Sit Ups ( half way )
Side To Side Bend Stretches ( keep your core and abs tight throughout the whole interval )