As you may know or possibly not I'm an affiliate with Beachbody who is a company that makes some of my favorite workout programs but also has pretty good supplements as well. Today I'm talking about the Shakeology Sampler which is the "healthiest meal of the day". Essentially this is the type of supplement you take to curb appetite/meal replacement or just to help you get in essential vitamins and minerals each day.  If you can afford Shakeology its a great way to start your day off with some good vitamins already inside you ready to work!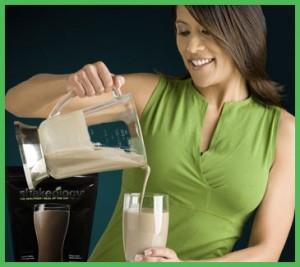 Healthiest Meal of the Day, try the best flavors with the Shakeology Sampler
The Shakeology Sampler is $20 and each sample pack contains 4 single-serve packets of Shakeology (1 Chocolate, 1 Strawberry, 1 Vanilla, and 1 Greenberry). This allows you to try them all and see if it might be something you would enjoy before fully committing to a 30 day bag!
If you want to become a coach (like me) you get 25% off all products so you can get the Shakeology Sampler for $15 and the full 30 day serving bag for $97 instead of $130 which if you can afford it becomes quite a lot of savings. The 25% goes towards all fitness programs as well (P90x2/bodybeast/P90x3/P90x classic etc)
So get started today and try out the Shakeology Sampler = )
Buy Shakeology Sampler today at this link – PURCHASE
If you want to be a coach, build an online business with income and also enjoy 25% discount click this link – Become a Coach TODAY!
Why you need the Shakeology Sampler:
Shakeology can help you:*
Lose weight
Reduce cravings
Increase energy and stamina
Promote healthy digestion and regularity
Tastes delicious, too.
How Shakeology works*
Ingredients derived from whole-food sources deliver the daily vitamins, minerals, and other nutrients your body needs to curb cravings, allowing it to shed stored fat.
More than 20 different antioxidants and phytonutrients help reduce free radical damage that can lead to heart disease, heart attacks, high blood pressure, and stroke.
Fiber, prebiotics, and digestive enzymes help your body gently eliminate toxins more efficiently and promote better absorption of nutrients.*
Thanks for reading and if you do decide to buy the Shakeology Sampler let me know as you might be interested in building a business for yourself as a beachbody coach one day =)