Ever wonder what to listen to while running? We're sharing our favorite jams, podcasts, and books in this episode of the Runners Who Wine Podcast.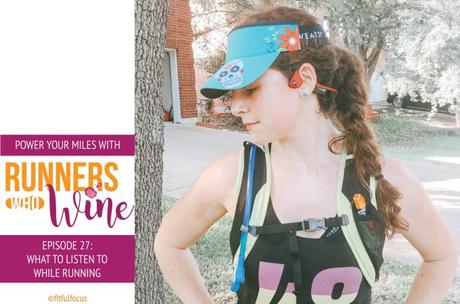 Some people listen exclusively to music. Some people listen to podcasts ( this awesome one, obviously). Others listen to nothing at all. Listening to something while running can help motivate you to hit a certain pace, it can entertain you on longer runs and it can even help you get in the zone and forget you have 10 more miles to go.
When I started running, I made running playlists to help me jam out, but as I started to run longer distances, I found music didn't always cut it for me. I started venturing into the world of podcasts and audio books, and now, I listen to different things for different kinds of runs.
Annmarie, on the other hand, is all about the jams. We learned through our recording session that we have very different taste in running music. I'm into upbeat, throwback jams while Annmarie likes more dark yet driving beats. Both of our favorite running playlists are below, so we want to know if your running music taste is more team Nicole or team Annmarie. Let us know in the comments, and tune in to episode below.
Wine featured in What to Listen to While Running:
Z Alexander Brown Uncaged Cabernet Sauvignon
Fâmiga Vinho Verde
Mentioned in this episode: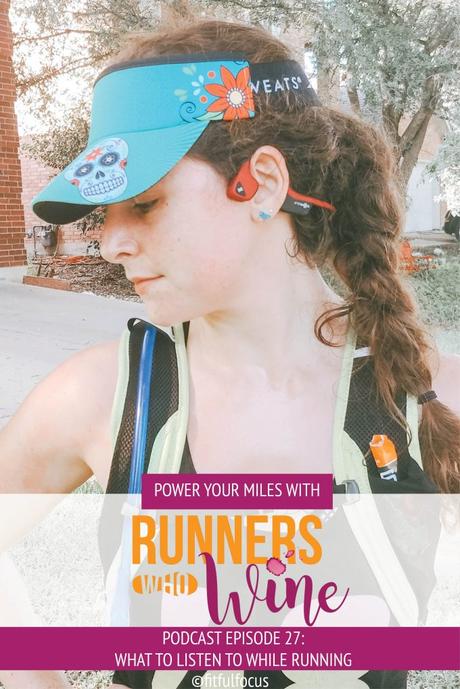 Catch up on past episodes:

Let's Chat:
Are you team Nicole or team Annmarie when it comes to running tunes?