Whether you're forced indoors due to weather or want some lower impact runs, we've got a ton of tips for how to make treadmill runs more fun.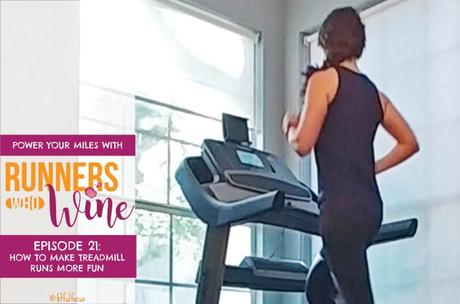 It was 20-something degrees in Austin yesterday, and all I have to say to Mama N is, "WTF?!" I live in Texas. I can't handle 20-something degrees anymore. Also, it's March! That means it should be in the 60s, at the very least. Come on, Mama N, get your act together.
Ok, ok. I know many of you want to slap me in the face right now. It's much colder in other parts of the country, especially where my Runners Who Wine co-host, Annmarie, lives, but I've gotten used to being able to run outside in a tank top in March. When Mother Nature takes that joy away from me, I get very upset. That said, I also learn to adapt. While same may be ok with putting on all the layers and braving the below freezing temps to run outside, I'd rather opt for the treadmill.
I've mentioned it before, but I really don't mind the treadmill. Sure, I prefer to run outside, but when it's too cold or too wet or too hot or if I just feel like running while catching up with a TV show, the treadmill is my friend, and on this episode of the Runners Who Wine podcast, Annmarie and I are chatting about how you can make the treadmill your friend, too.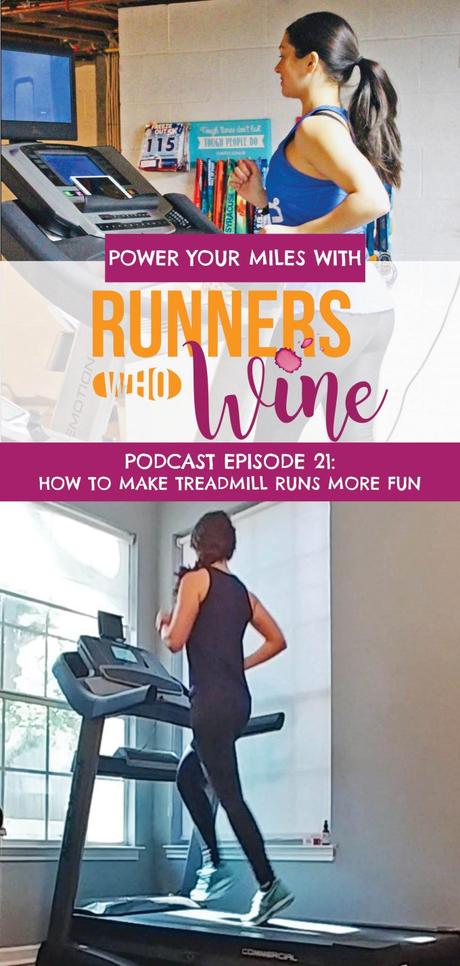 We've got tons of great tips for how to make treadmill runs more fun. It's all in breaking up your runs so that even though you're technically running in place, you don't feel so stagnant. Tune in for our tips & tricks, make the most of your time on the mill and even improve your running! It's all in Episode 21: How to Make the Treadmill More Fun, available on iTunes, Stitcher, Pippa and right here:
WINE FEATURED IN EPISODE 21: HOW TO MAKE TREADMILL RUNS MORE FUN
19 Crimes Pinot Noir
MENTIONED IN EPISODE 21: HOW TO MAKE TREADMILL RUNS MORE FUN
CATCH UP WITH PAST EPISODES:
SOME TREADMILL WORKOUTS TO GET YOU STARTED:
The Ultimate Hill Endurance Treadmill Workout
20 Boredom Busting Treadmill Workout
Need for Speed Treadmill Workout
Treadmill & Ultimate Sandbag Circuit Workout
Let's Chat:
What are you top treadmill running tips?