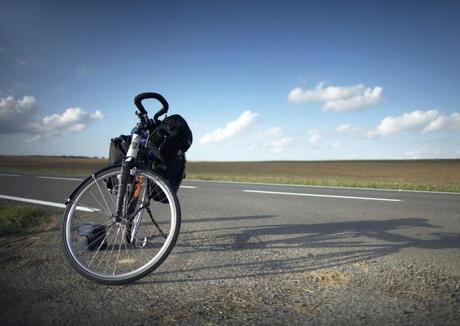 In September of 2011, in a desperate attempt to escape his corporate existence, Rob Lutter left his home in the U.K. to cycle around the world, documenting his journey through photographs along the way. He called his adventure
The Lifecycle
and for a year and half he rode across Europe and Asia. His journey took him through numerous countries as he passed over the Alps and Himalaya while enduring the blistering heat of deserts and the cold chill of mountain passes. To date, he has spent 720 days on the road, passed through 21 countries and ridden more than 15,000 km (9320 miles).
In January of this year, he arrived in Hong Kong where he has been working to raise funds to start the next phase of his journey. He intends to set out again before the end of the year, this time heading south towards the Equator and I would assume an eventual ride across Australia. Before he leaves, Rob worked with filmmaker Edwin Lee to release the video below, which tells a bit of his tale and serves as an inspiration for the rest of us to get off the couch, leave the mundane life behind and go find our own adventures. It is a very well done clip that I'm sure many of you will relate to.
Also, be sure to check out some of Rob's photos on
his website
. He has some really nice shots from his ride so far.
A RIDE REBORN from Edwin Lee on Vimeo.